Apex Legends is a new Battle Royale game from the Titanfall 2 developers. It is free to play, but your customers can use Apex Coins as in-game currency to improve the appearance of their characters and weapons. This will have no effect on their results, but consider how stunned their opponents will be by their character's impressive style. Make the most of their gaming experience by dressing to impress and winning! You can order Apex Legends Gift Card from EZ PIN to enhance your sale and make your customers happy!
Apex Legends Gift Card can be used to customize your customers' hero in the new Battle Royale game. Order an Apex Legends Gift Card and receive the code via email immediately. With this code, your customers can purchase cosmetic in-game content with their Apex Coins in the Apex Legends shop. Dress up their character, enhance the appearance of their arms, and take control of the arena to win in style. Apex Legends Coins are available for purchase online 24 hours a day, 7 days a week on EZ PIN!
Apex Legends Codes Instantly Delivered Via Email
Select the number of Apex Legends Gift Cards you want to buy from EZ PIN and pay using one of our secure online payment methods (PayPal, BitPay, Bank Transfer). The Apex Legends key will be emailed to you immediately following your purchase. Sell AL Gift Cards to your customers and they will spend it in the Apex Legends store right away by redeeming it in their EA-Origin account.
Do you need help in ordering or redeeming Apex Gift Cards? Simply contact our customer service department via voice call, chat, email or Facebook Messenger. They'll gladly answer your questions or assist you!
Are Apex Legends Gift Cards a Great Product for Sale?
They are, without a doubt. Apex Legends game is here to dethrone the wildly successful Fortnite as the next big Battle Royale game. Yes, you understood us correctly! Apex Coins are a fantastic product for anyone who enjoys playing Battle Royale games, even though it will take some time to catch up to Fortnite in popularity. Although this Apex Legends Gift Card can be used to play the game on PC using an EA-Origin account, you can also order gift cards for Xbox or PlayStation credit that can be used to purchase in-game currencies on the respective game console.
How to Redeem Apex Legends Gift Card
To redeem your Apex Legends Coins, follow these steps:
In your browser, log in to your EA account (Login to Origin).
Go to the "Redeem Product Code" section of the website.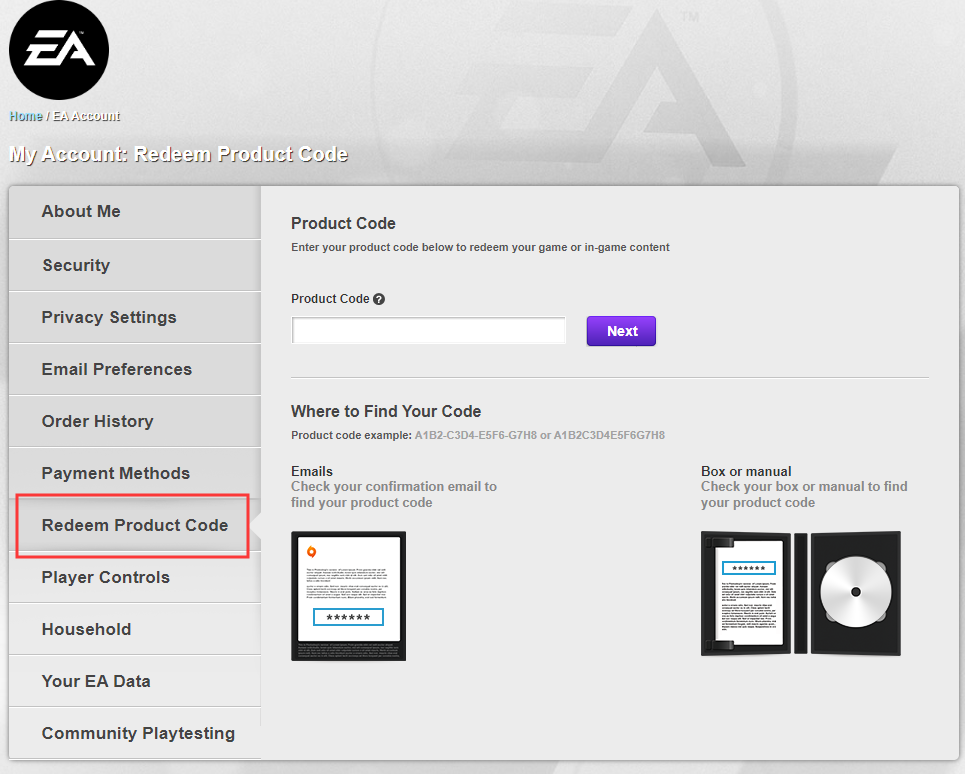 By clicking on "My Card," enter the Apex Legends Coins code you received/bought from EZ PIN.
Apex Legends account has now been updated with the balance.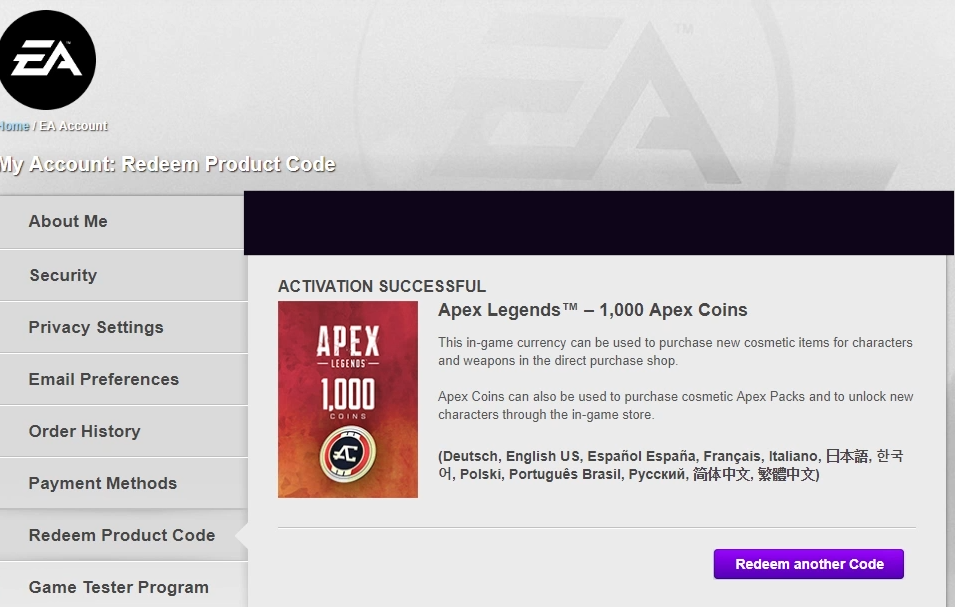 Enjoy! 😊
Final Words
EZ PIN has a wide range of gift cards and game cards. 24 hours a day, 7 days a week, get instant digital distribution, superb customer service, and supreme payment comfort!