If you have just joined the EZ PIN resellers or you are one of our old customers, you would probably like to know more about EZ PIN features. In this series of articles, we try to tell you all the ins and outs of EZ PIN and its different platforms so that you can get acquainted with its features. In this section, we will introduce the EZ PIN Mobile Application. Stay with us.
EZ PIN Mobile Application Features
Our mobile app allows you to securely buy e-gift cards and activate physical gift cards.
You'll be able to see how much credit you have left and view a list of your last 50 purchases.
Send codes to customers via SMS or Email. The seller takes the customer's mobile number or email address at the time of purchase.
EZ PIN Mobile Application has different sections.
eGift
Activate physical gift card
QR Code
Orders
Profile
Wallet
Wish List
Different Parts in EZ PIN Mobile Application
eGift: View all products available on EZ PIN website and choose whatever you want. All products are displayed globally on the home screen by default. You can filter products for a specific region, tap the Earth Globe icon in the upper left corner and select the desired region. Some gift cards are for specific regions and are not available everywhere.
You can activate physical/digital gift cards purchased from EZ PIN Mobile Application individually or in bulk.
Scan QR code of the store without the need of EZ PIN Mobile Application. This QR code is located at the top of the in-store stand and after being scanned by the customer's phone, it enters the reseller's catalog and the customer selects the desired gift card.
See your last 50 orders for eGift, Physical and Cryptocurrency in Orders. In each section, you can see the orders history of the same category.
You can see your Profile, Wallet and Wish List in Menu.
We have two different versions for iOS and Android EZ PIN Mobile Application.
In Profile section you can see your Email, Full Name, name of your Company and your Time Zone. Keep in mind that you cannot change this information in the application. If you want to change any of your profile information, you must go to EZ PIN Web-based Panel.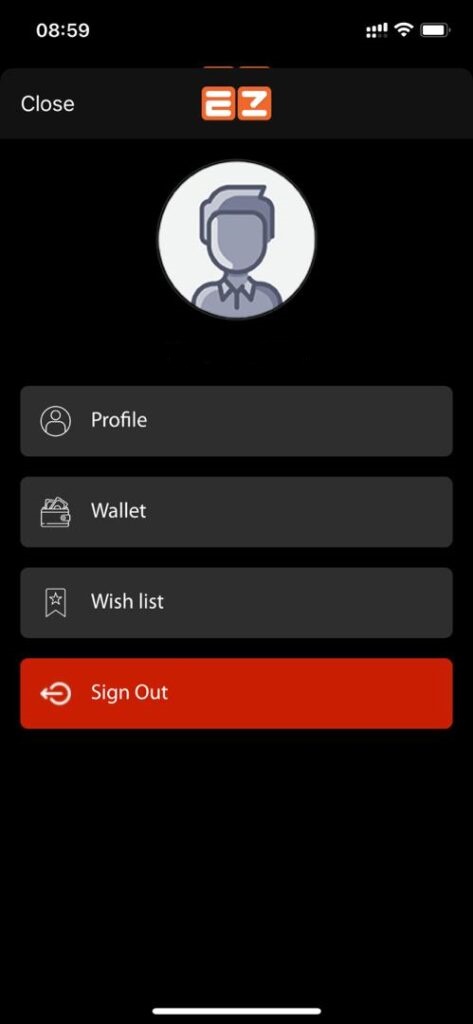 In Android version you can see Profile, Balance, Print Order Reports and Print Product Reports.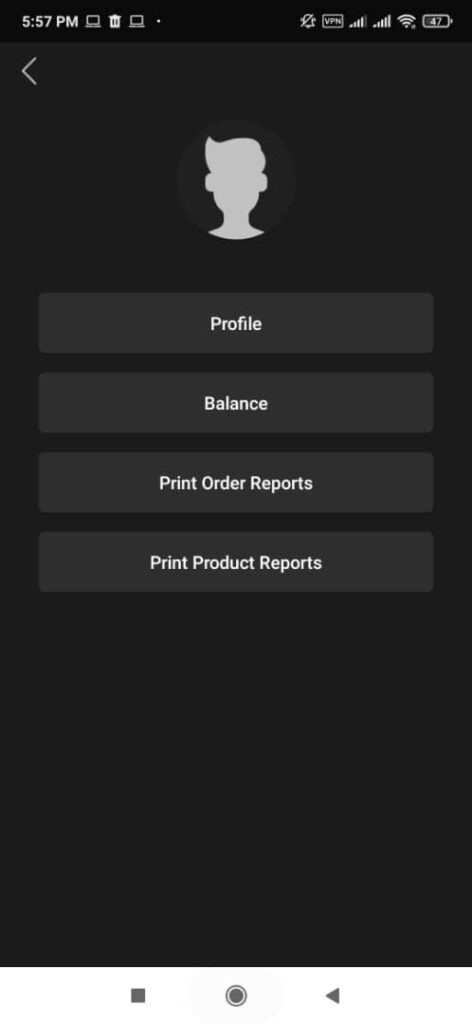 The payments you make (the money that goes to their account) and the credit you receive and the amount of your debt to the system are recorded in Balance section and different types of transactions include buying a card, profit from selling the card to the affiliate seller, payments, credits and currency conversion and bitcoin purchases are recorded here.
In the next two section you can see your print gift card orders and printable products reports. Profile section is the same as iOS version of the application.
If you have any question/problem, please don't hesitate to contact us.