Do your customers want to shop at a high-end department store with a reputation for quality and customer service? EZ PIN offers Saks Fifth Avenue Gift Card to resellers. When your customers desire a touch of luxury, a Saks Fifth Avenue gift card is like gold in the bank, but this is one place where they don't want to be short on cash.
Saks Fifth Avenue offers a well-curated selection of designer clothing for men and women, as well as handbags, shoes, jewelry, cosmetics, and unique finds rarely available anywhere else. Saks Fifth Avenue has evolved into a major cultural attraction, with customers and friends including monarchy, rock stars, and artists from throughout the world.
About Saks Fifth Avenue
Saks & Company and Gimbels merged in 1924 to form Saks Fifth Avenue, which opened on its namesake Manhattan avenue in 1924. Saks Fifth Avenue immediately established itself as a high-end retailer. Saks Fifth Avenue now has 40 locations in the United States, six overseas locations, a full e-commerce site, and a Saks Off Fifth outlet shop chain.
Saks Fifth Avenue Gift Card Terms & Conditions
This Gift Card can only be used to buy items and services from Saks Fifth Avenue shops, Saks OFF 5TH stores, 877.551.7257, saks.com, and saksoff5th.com.
This gift card cannot be used to make online purchases that are sent outside of the United States of America.
It can't be used to buy Gift Cards with it.
There is no expiration date on this gift card.
This Gift Card may not be returned, redeemed for cash, or used as payment or credit toward any credit card accounts unless required by law.
Saks Fifth Avenue reserves the right to cancel and replace lost, stolen, or damaged Gift Cards with a new Gift Card in the amount of the remaining balance if proof is provided.
This Gift Card was issued by Merchandise Credit, LLC.
When you want to be sure your product will delight the recipient, a Saks Fifth Avenue Gift card can be the way to go. Since 1924, Sakes 5th Avenue has been the essence of luxury shopping for women, men, and children, offering top European and American designer garments in formal, dress, leisure, and active wear, shoes, jewelry, cosmetics, and more. The most prominent labels are represented, including Saint Laurent, Boglioli, Diane von Furstenberg, and others. Your customers can shop for home décor, kitchen appliances, beds, baths, eating, entertaining, and more. Saks 5th Avenue Gift cards can be used at any Saks shop in the United States or online at saks.com.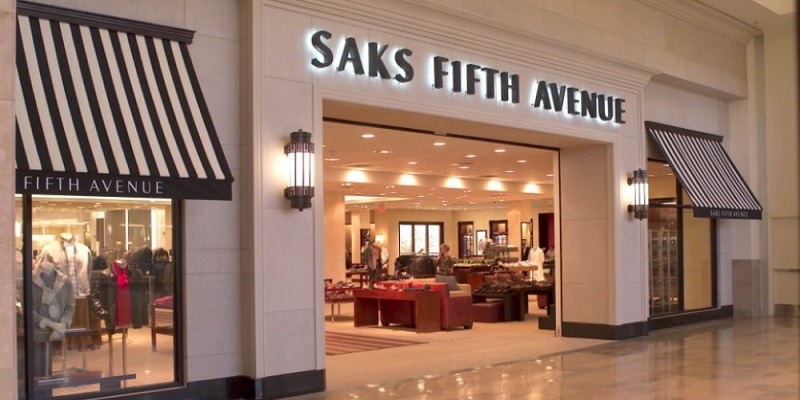 Saks Fifth Avenue Gift Card Redemption Instruction
Visit www.saks.com to shop online.
Use the following code at checkout in the same way you would a conventional Gift Card.
or
Print the gift card code and redeem it for merchandise at one of Saks Fifth Avenue locations.
To print, use a device linked to the EZ PIN POS Machine to display this eGiftCard.
This gift card is available in the amount of $ 25 to $ 200.
Saks Fifth Avenue Gift Card FAQs
What is the EZPIN.COM Saks Fifth Avenue Gift Card?
Saks Fifth Avenue Gift Card from EZPIN is a pre-loaded (also known as an eGift card) plastic or digital gift card with a monetary value. This gift card, which can be used at any Saks Fifth Avenue location, can be purchased on EZ PIN and sold to resellers or customers.
How are Saks Fifth Avenue eGift Cards different from Saks Fifth Avenue Plastic Gift Cards?
Plastic Gift Cards from Saks Fifth Avenue are physical gift cards that are mailed to recipients. Saks Fifth Avenue eGift Card codes are delivered via Email, text message, or WhatsApp and can be printed, used online, or shown on your mobile device via the EZ PIN Mobile App. There are no fees or expiration dates on either physical or eGift cards, and they can be redeemed online at www.saksfifthavenue.com or www.saksoff5th.com.
What method of payment can I use to purchase Saks Fifth Avenue Gift Cards?
Visa, MasterCard, and NGenius Payment credit and debit cards, bank cheques (this item can only be used in the United States), Swift, and EZ PIN gift cards are all accepted at EZPIN.com.
How long does Saks Fifth Avenue eGift Card delivery take?
If the gift card is in EZ PIN stock, it will take less than 30 seconds to deliver. If the gift card is not in EZ PIN stock, it will take 3 to 5 working days to deliver.
Why EZ PIN?
Quick and Easy. Your Gift Card will be available in minutes after you make your order online.
A lot of choices. Choose from a variety of gift cards and order your desired one.
Products for a Special Event. This is the ideal last-minute product for ceremonies, graduations, holidays, housewarmings, and more, with options for email, text, and print-at-home delivery.
Simple to Redeem. There is no need to carry or misplace a physical gift certificate. The recipient can redeem the monies at any time by going online. There are no monthly costs and gift cards never expire.
Final Words
EZ PIN has evolved and extended its products portfolio to meet the demands of all of its consumers and clients since launching its first office in 2009. EZ PIN has a wide range of gift cards and game cards. 24 hours a day, 7 days a week, get instant digital distribution, superb customer service, and supreme payment comfort!