When it's time to give or receive gifts, it's difficult to go wrong with a gift card. Gift cards, which are a little more creative than cash but not as complicated as picking out an on-trend cloth, allow the recipient to choose something they want at their leisure or can help offset the cost of an experience they'd enjoy. Today on EZ PIN blog we tell you the best ways to give and get gift cards so that you can guide your customers or inspire them or yourself.
However, there is a catch. Gift cards are easily misplaced or forgotten for long enough that their value begins to dwindle, and some may even expire. According to one survey, while 70% of all gift cards are redeemed within 180 days of purchase, approximately three out of ten go unused.
So, how can you ensure that the gift cards you give or receive do not expire or go unused? Learn about the federal government's and states' rules regarding gift card inactivity fees and expiration, and then get some pointers on how to get the most out of your gift cards.
Most Important Notes
When you don't want to give cash and don't want to shop for a specific item, gift cards are a popular option.
Gift cards are not allowed to expire for at least five years under federal law, and state laws may give cardholders even more time.
Businesses are legally permitted to charge inactivity fees after a certain period of inactivity, but the length of time varies by state.
To avoid cards expiring, losing value, or becoming lost, use them quickly or load the value onto an account or app (if applicable).
How Long Do Gift Cards Last?
Gift cards are valid for at least five years from the date of purchase, thanks to the Credit Card Accountability, Responsibility, and Disclosure (Credit CARD) Act of 2009. And in some states, you may have even more time, or you may not be able to expire at all. The ruling on gift cards is part of the law, and it states that retailers cannot deactivate a card that is less than five years old, and there are restrictions on how inactivity fees can be applied. What this means for you as a gift card user is that if a company claims that a card is expired because it's a couple of years old, you have some options to fight back.
Unused Gift Cards May Lose Value
Even though it is illegal for cards to expire for at least five years, they can lose some of their value before then. That's because, depending on the circumstances and the state, businesses may be allowed to charge a fee for inactivity after a certain period of time.
Aside from the federal ruling, some states have their own rules regarding gift card expiration and fees. California, for example, has one of the toughest gift card laws, making it illegal to sell a gift card with an expiration date or that charges a service fee.
There are no fees associated with products such as Visa, Mastercard, or American Express gift cards that can be used anywhere (beyond the initial purchase fee).
How to Make the Most of Gift Cards
The simplest way to avoid confusion about expiration dates or fees is to use your gift card as soon as possible.
When You Get a Gift Card
Make a note of it somewhere you'll remember it. If the back of your desk drawer is where your gift cards die, move them to a more visible location, such as the organizer on top of your desk. You can also set a reminder on your digital device to remind you of the location so you always know where it is.
Make a plan to put it to use this month. If the gift card is for an experience, such as a restaurant, spa, or museum, make an appointment or a reservation right away so you can enjoy it.
It should not be used for more than a year at a time. Yes, you should have at least five years before facing consequences, but that won't mean much if the store goes out of business or closes the location closest to you.
Load it into an app if it's possible. Gift cards from places like Uber, Apple, and Amazon can be redeemed as a credit to your account and used whenever you want. You won't have to worry about misplacing the physical card or not having it on you when you need it.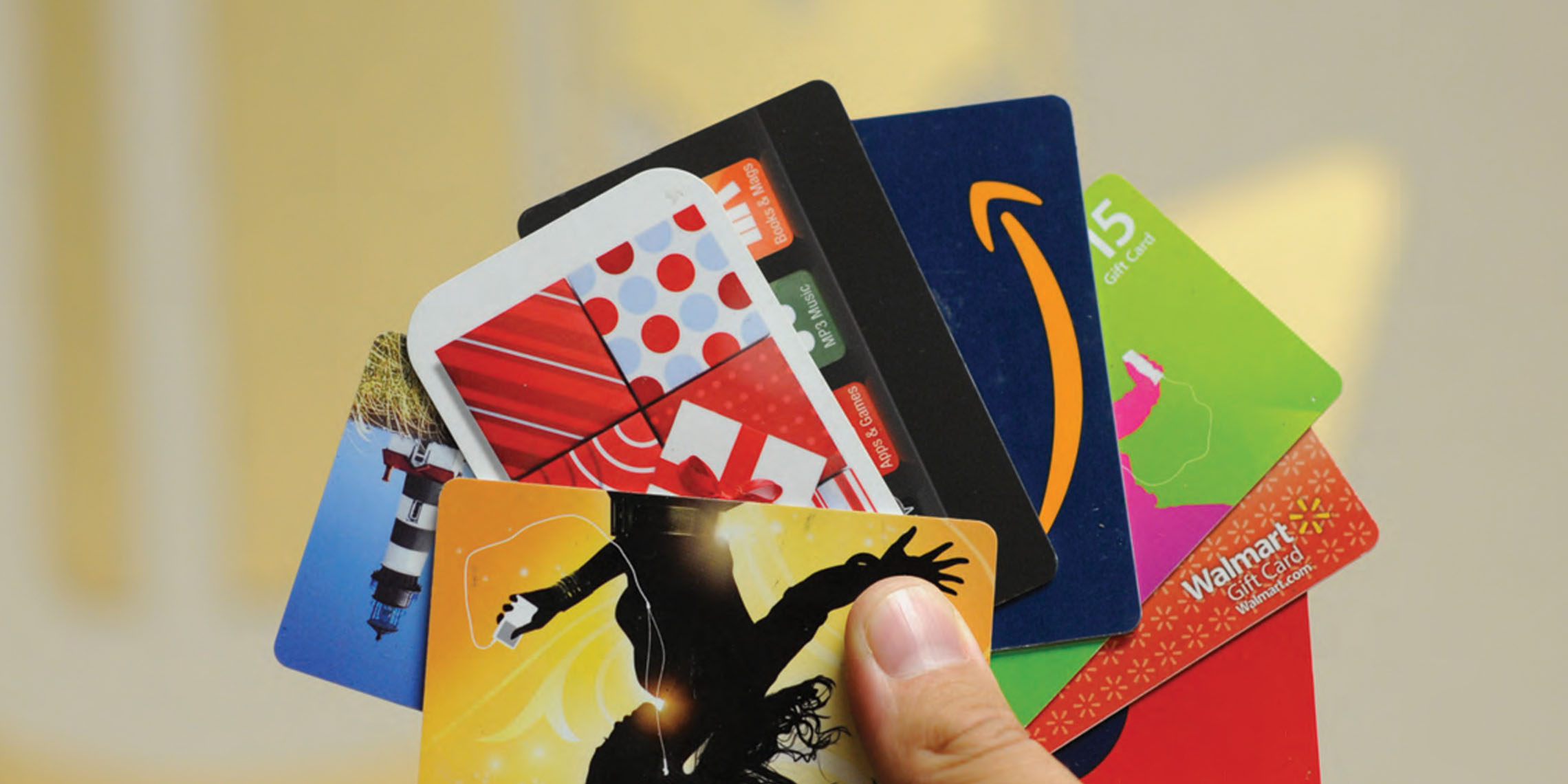 When You Give a Gift Card
Check to see if you know what the person enjoys. If you give a gift card to a store or service that your recipient isn't interested in or can't use, it's likely that it will go unredeemed. When in doubt, go with a retailer that carries a wide range of products, such as Target.
Get them something they can use easily. While gift cards to theme parks or museum memberships can be popular, if your recipient lives far from the location, they may never use it. Similarly, avoid giving gift cards that require the recipient to spend more than their budget allows. A $25 gift card to an upscale restaurant or designer handbag store, for example, isn't going to get you very far.
Consider purchasing an e-gift card. Sending a gift card directly to someone's email or text for easy loading allows them to connect the funds to their digital wallets and apps, which is especially useful for digital natives.
Final Words
Gift cards are a common and easiest gift to give and receive. This is especially true for difficult-to-shop-for people, and choosing a carefully selected gift card shows that you've put some thought into the gift rather than handing over a bundle of cash. The key is to find something you know your recipient will use quickly, before they lose track of it, fees apply, or an expiration date approaches. And if you're fortunate enough to receive a gift card, be proactive in redeeming it.
EZ PIN Makes Business Easier
EZ PIN makes business easier for both resellers and customers. With the explosive growth of mobile and online shopping, digital gift cards are essential and versatile purchasing tools that drive customer engagement and revenue growth.
Why EZ PIN?
Our cards are available for use right away. We digitally (and physically) deliver genuine gift card codes to your inbox or phone. The fastest way to receive a gift card without leaving your house is via EZ PIN Panel. We can send you your codes in under 10 minutes (for products available in stock) after receiving your order.