Finding a gift for a child or teen, whether for a birthday, holiday, graduation, or milestone, can be tough. It's difficult to keep up with what they're into with changing tastes and styles. Gift cards, fortunately, are usually a safe bet. Customers can give a child or teen the present of their choosing, which is available in plastic or as an eGift in a variety of denominations. Giving a gift card to their favorite restaurants or stores is a win-win situation for both the buyer and the recipient. In this article we talk about best gift cards for kids and teens. Order all gift cards you want from EZ PIN.
Top Gift Cards for Teens and Kids
Are you undecided on which gift card to order? Don't be concerned! With popular gift card selections for kids and teens, we've got you covered. Continue reading to learn more.
Best Gift Cards for Kids

Netflix
Every child enjoys a good Disney film or any other animations, and there are plenty to choose in Netflix. Kids may choose exciting animations like Rise of the Guardians, or Award-winning cartoons like Kung Fu Panda or maybe they prefer to have a family movie night with their parents by watching something like The SpongeBob Square Pants series. No matter what their choice is, Netflix will have them all and giving them a Netflix Gift Card would be so delightful for them.
Gift cards you can order from EZ PIN: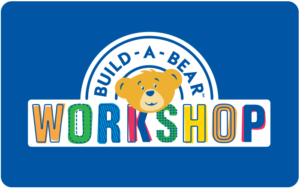 Build A Bear
Do you recall having a beloved teddy bear as a child? You know, the one you always brought around with you. Build-A-Bear can provide a child with a similar experience. Children can choose from a variety of stuffed animals or make their own. Special attachments and intriguing features, such as heartbeat sounds and music, are available for children to add to their stuffed animals.
Gift cards you can order from EZ PIN:
Nintendo eShop
Crunchyroll
Buy Buy Baby
Barnes & Noble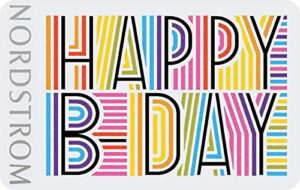 Nordstrom
People of all ages want to feel fashionable, right? Both boys and girls may find trendy clothing, accessories, shoes, and more at Nordstrom. Nordstrom has everything kids need, whether it's a new winter coat or a pretty new headpiece. Besides, they can buy stuff to make things on their own and improve their DIY skills.
Gift cards you can order from EZ PIN:
Nordstrom
Saks Fifth Avenue
Foot Locker
Old Navy
DSW
Buy Buy Baby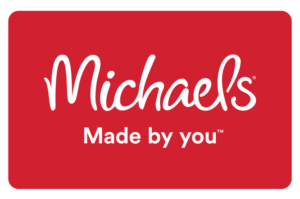 Michaels
In a child's existence, art is an important subject. It gives children the opportunity to express themselves, encourages them to be creative, and boosts their self-esteem. Michaels sells painting and craft items for people of all ages. A Michaels gift card might allow them try a new activity or project, from finger paints to magic sets.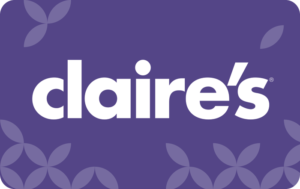 Claire's
Claire's trendy stuff is a hit with the ladies! Claire's gift cards can be used for everything from mermaid-themed accessories to sequin pencil cases to getting their ears pierced.
Best Gift Cards for Teens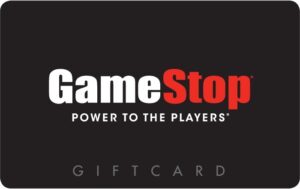 GameStop
While GameStop caters to video game enthusiasts, it also offers a variety of other products. Electronics, toys and collectibles, fashion, and accessories are available for teenagers. They'll find it at GameStop, whether it's the latest video game release or a knit beanie sporting their favorite movie characters.
Gift cards you can order from EZ PIN:
PUBG Mobile
Razer Gold
Mobile Legends
League of Legends
Free Fire
Riot Access
PlayStation Plus/Now/Cash Cards
Xbox Live/Live Gold/Game Pass/Game Pass Ultimate
Nintendo eShop/Online
EA Play/EA Access
Runescape
Kigso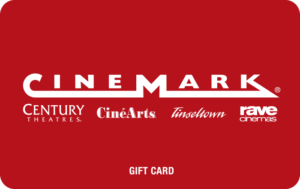 Cinemark
Nothing beats going to the movies with pals on a weekend. Give the gift of a great night out to the teen with Cinemark gift card. He or she can put it towards a movie ticket or drinks and snacks at the concession stand using it. During COVID-19 most families have their own movie night at home. Teens can gather with their close friends or family and watch movies with Netflix or StubHub.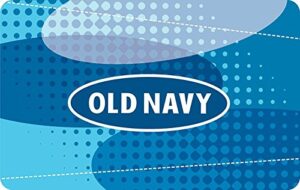 Old Navy
It's difficult to stay up with the current fashion trends, but Old Navy makes it possible. Old Navy has fashionable and budget-friendly clothing, accessories, shoes, and jewelry. Teens may be confident that they look good no matter what time of year it is thanks to a wide choice of sizes and style options.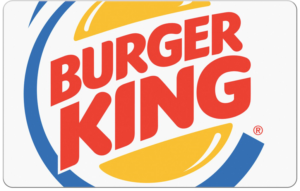 Burger King
This popular and well-known fast-food eatery is ideal for the on-the-go teen. Burger King sandwiches, French-fries and salads are guaranteed to fill them up, whether they're stopping for a meal after swim practice, meeting up with friends for lunch, or just wanting to stop and eat something while out and about.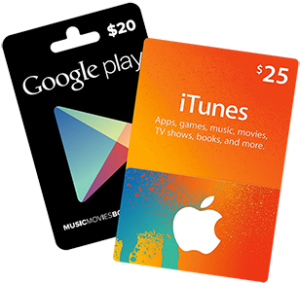 App Store & iTunes/Google Play
If they have an Apple or Android, an App Store and iTunes or Google Play gift card will be a hit. The gift card can be used to download games, applications, music, TV series, and movies for teenagers. All of their favorite media is at their fingertips (and for less too with the help of the gift card).
Take this advice and suggest to your customers:
Before you spend money on a gift you're not sure a child or teen will like, save yourself the trouble. Instead, use a gift card to play it smart and safe.
EZ PIN Makes Everything Easier
You can order the above-mentioned Gift Card and lots of other products from EZ PIN fast and easy.
Quick and Easy. Your Gift Card will be available in minutes after you make your order online.
A Lot of Choices. Choose from a variety of gift cards and order your desired one.
Products for A Special Events. This is the ideal last-minute product for ceremonies, graduations, holidays, housewarmings, and more, with options for email, text, and print-at-home delivery.
Simple to Redeem. There is no need to carry or misplace a physical gift certificate. The recipient can redeem the monies at any time by going online. There are no monthly costs and gift cards never expire.
We are concerned about the security of your personal information. We follow widely established standards to protect personal information provided to us, both during transmission and once received, including encrypting sensitive information, such as payment card information, during transmission. You can contact us at [email protected] if you have any queries concerning the protection of your personal information.
These are the best gift cards for kids and teens! Have you ever sold a gift card to a youngster or a teen? How did that go over? Please let us know in the comments section below!