Activision's Call of Duty is a first-person shooter video game franchise. It began in 2003 with a concentration on World War II-themed games. The series has featured games set during the Cold War, futuristic planets, and outer space over the years. Infinity Ward was the first to work on the games, followed by Treyarch and Sledgehammer Games. Other developers created a number of spin-offs and handheld games. Call of Duty: Black Ops Cold War, the most recent title, was released on November 13, 2020. Today we are going to introduce Call of Duty gift cards that you can order on EZ PIN and enhance your sale. Stay with us!
Call of Duty Gift Cards; Everything You Need to Know
Call of Duty: Modern Warfare Gift Card
Call of Duty: Modern Warfare key, developed by Infinity Ward and published by Activision, will elevate the stakes beyond what your customers thought was possible. The exciting, fast-paced, and action-packed operator-driven gameplay is back, and the power balance will be disturbed once more by out-of-proportion mayhem. Your customers may enjoy 4K and HDR support, top-notch gameplay, and breathtaking adrenaline rushes. Are you all set for a perfect sale? Order Call of Duty Gift Cards from EZ PIN!
Call of Duty: Black Ops Cold War
Do you remember the Call of Duty games from the Cold War era? When you sell Call of Duty Gift Cards, you can make your customers be transported back to a time when global superpowers were on the verge of a nuclear war. Treyarch is bringing back the COD: Black Ops spin-off series with the help of Raven Software, with a direct sequel to the first and extremely successful Call of Duty: Black Ops game from 2011. With espionage, Cold War-era weapons, spying technology, and never-before-seen gameplay features, Call of Duty Black Ops Cold War is a perfected FPS experience.
Call of Duty: Black Ops Cold War Features
In the 1980s, there was a Cold War. Treyarch, Raven Software, and publisher Activision announce Call of Duty: Black Ops 2, a direct sequel set in the 1980s.
There are multiple endings. The game, like Call of Duty: Black Ops 2, will have several endings, with the single-player campaign's climax entirely dependent on your choices.
The protagonist can be changed. Players will also be able to change the protagonist's gender and appearance, resulting in a far deeper level of immersion.
A fun multiplayer FPS game. The game includes material and progression from Call of Duty: Warzone, as well as cross-platform, cross-generational, multiplayer, and Zombie's modes.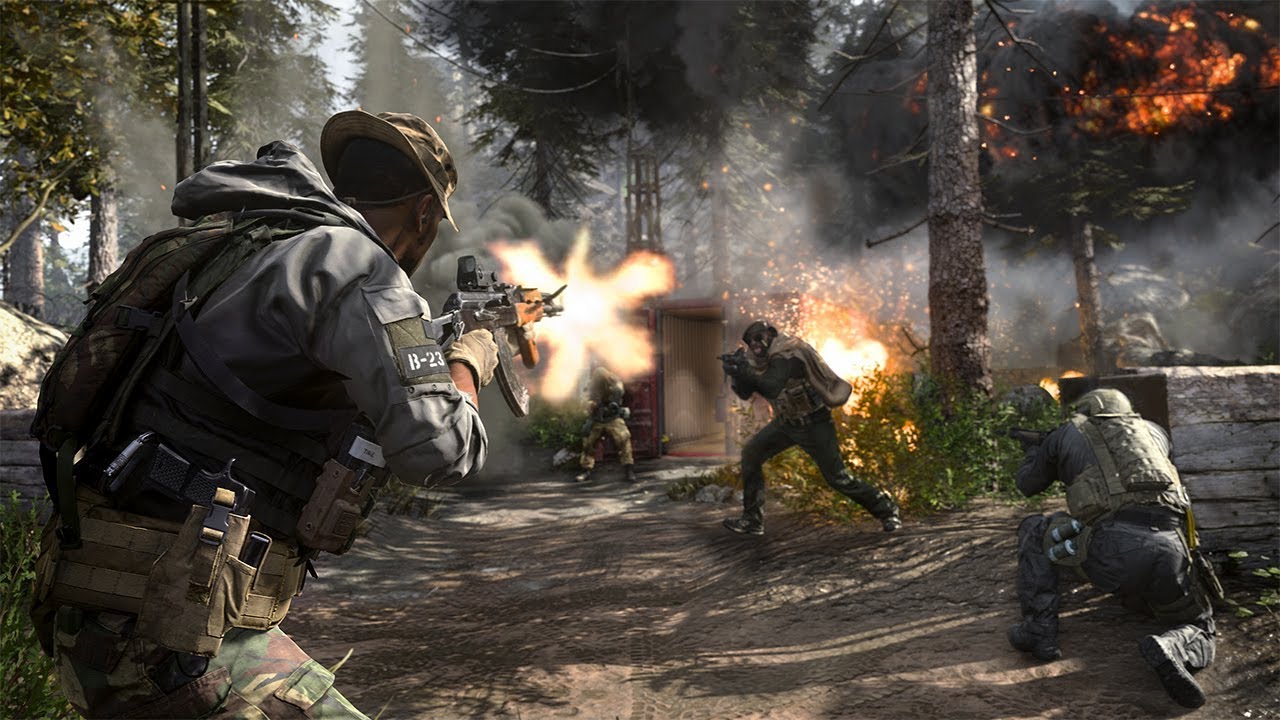 Call of Duty: Infinite Warfare
Call of Duty: Infinite Warfare is an action-adventure first-person shooter developed by Infinity Ward and released by Activision that adds to the critically acclaimed Call of Duty franchise. In a futuristic combat atmosphere with dismal undertones, the game offers three distinct game modes. In Campaign, Multiplayer, and Zombie's modes, your customers will face fresh obstacles! If you sell a Call of Duty: Infinite Warfare Gift Card, your customers will be in for a real treat, whether they're a long-time fan or a beginner to the series.
Call of Duty: Ghosts
Call of Duty: Ghosts is Infinity Ward's sixth significant entry to the COD action shooter game franchise. The United States is no longer a global behemoth, the war has altered the power axis, and an unknown foe is approaching. The military branches came together to form the Ghosts, an elite unit. Your mission is to eliminate the looming menace by any means possible.
Buy Gift Cards from EZ PIN
With a large selection of discount gift cards for major merchants around the United States, the United Arab Emirates and Turkey, EZ PIN makes it simple to spend your money on the products you profit the most. Purchase a discounted gift card of your favorite retailer. Are you ready to sell gift cards for games and entertainment? EZ PIN is now selling Call of Duty gift cards.
We are one of the most popular mobile gift card apps, allowing you to conveniently choose, purchase, and redeem gift cards in shops and online. EZ PIN may also be used to keep track of gift card balances and order gift cards in bulk for customers and enhancing your sale.
Why EZ PIN?
Quick and Easy. Your Gift Card will be available in minutes after you make your order online.
A lot of choices. Choose from a variety of gift cards and order your desired one.
Products for a Special Event. This is the ideal last-minute product for ceremonies, graduations, holidays, housewarmings, and more, with options for email, text, and print-at-home delivery.
Simple to Redeem. There is no need to carry or misplace a physical gift certificate. The recipient can redeem the monies at any time by going online. There are no monthly costs and gift cards never expire.
Final Words
EZ PIN has evolved and extended its products portfolio to meet the demands of all of its consumers and clients since launching its first office in 2020. EZ PIN has a wide range of gift cards and game cards. 24 hours a day, 7 days a week, get instant digital distribution, superb customer service, and supreme payment comfort!