The Skype Gift Card is the ideal product for any Skype power user looking to get something out of their online time. This gift card is the most convenient way to purchase Skype credit for a family member or friend in just a few easy measures!
Do your customers want more Skype credit in order to make low-cost calls to phone numbers all over the world? You can now buy Skype Gift Cards online from EZ PIN, 24 hours a day, 7 days a week, and have them shipped right to your door or receive the codes via email. With a Skype Gift Card, your customers can top up their Skype account quickly, easily, and securely. This digital prepaid card will be sent to you by email and can be used right away.
Keep Skype account topped up with prepaid credit to avoid running out of credit – no need to connect credit card or bank account!
Skype Gift Card Features
Anyone with a Skype credit can use all of the wonderful features that Skype has to offer. Any consumer with Skype credit can make low-cost local and long-distance calls to friends and family. They can also send text messages, use Skype WiFi, use Skype call forwarding, see caller ID, and have their own Skype phone number! Skype credit makes it easy for people to communicate with the people they care about.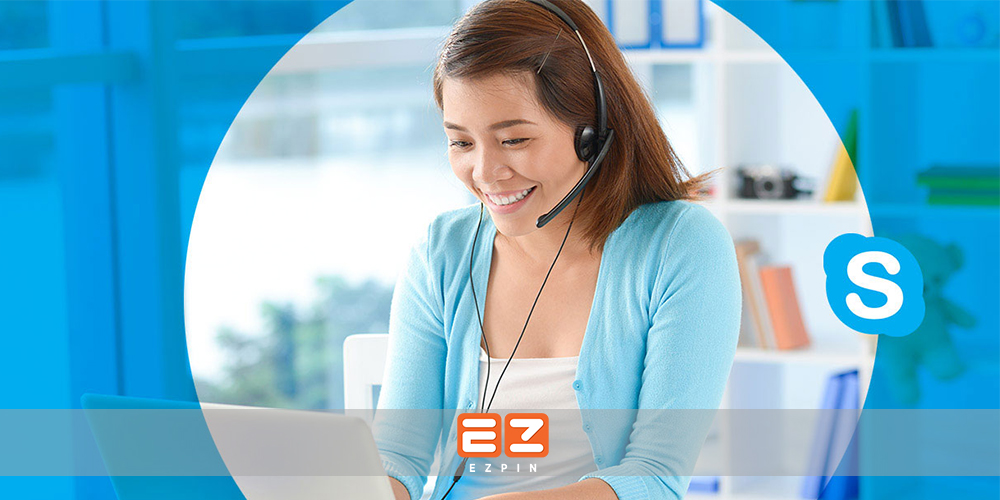 Skype is probably one of the most convenient and easy ways to communicate with the people who matter most to you and your customers. Maintaining a Skype account can be difficult for most people, but you can help people out by selling them a Skype card. The card is instantly redeemable, which means you or your customers can start using Skype's extensive features almost immediately after purchasing it.
What Can You Buy with A Skype Gift Card?
Our cards are available in the following denominations: $10, and $25.
Make calls to both cell phones and landlines.
Text messages should be sent
Make use of Skype's WiFi.
Obtain a Caller ID
Calls from Skype can be forwarded to any phone.
Obtain a Skype number
Install Skype To Go.
Our Gift Cards are Hassle-Free
We've made it as easy as possible for you to give Skype credit to almost everyone you want. Following your order, we'll send the special redemption code to you or anyone you'd like to receive the Skype credit to via instant email delivery. The code given can be redeemed and used right away. This is a much better option than buying actual gift cards, which are more likely to be stolen the longer they go unredeemed.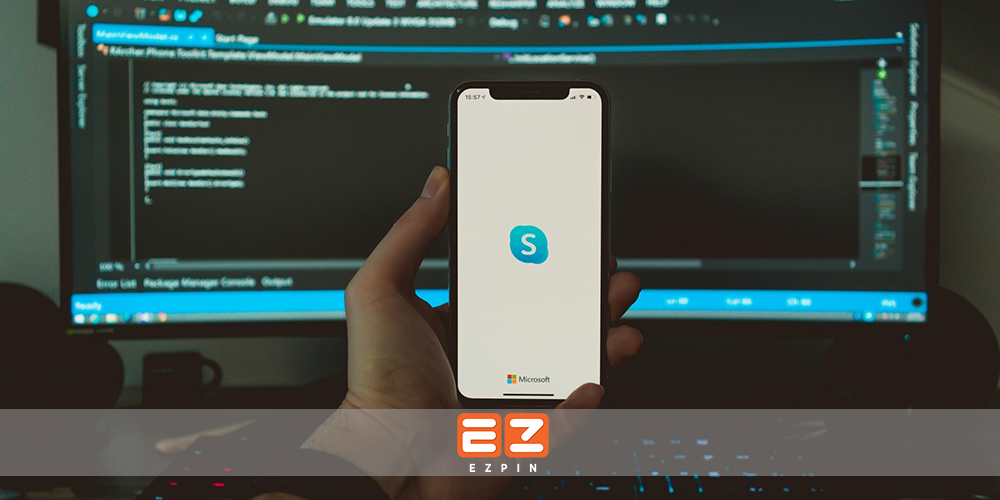 In reality, with our online gift card delivery service, your customers can start enjoying their gift card immediately after they place their order.
Instantly Delivered
Choose the amount of your Skype top up, make a safe payment, and complete your transaction to receive your Skype top up code via email immediately. In addition, your code will appear on EZ PIN app screen right away, allowing you to redeem it even faster.
Have you tried following the instructions but still can't get your Skype code to work? If this is the case, please do not hesitate to contact our customer service department. They are available via chat or email and are eager to assist you!
How Our Digital Codes Work?
To obtain gift cards, you must first submit payment, which must then be accepted before the cards are sent to you.
You agree to all of our terms and conditions when you create an account on our website.
You may need to check your order after making a purchase on our website.
On digital orders, we do not give refunds or exchanges.
Please be cautious when choosing a card to purchase. We can no longer guarantee the authenticity of a gift card once it leaves our safe inventory; thus, once an order has been received, it cannot be returned or exchanged.
There is no expiration date on our gift card.
How to Redeem Skype Gift Card
To redeem from computer, follow these steps:
Go to Skype account and sign in.
Select Redeem Voucher from the menu.
Enter the code from Skype voucher.
Accept the terms of the contract.
Click the Redeem button.
Final words
EZ PIN has evolved and extended its products portfolio to meet the demands of all of its consumers and clients since launching its first office in 2009. EZ PIN has a wide range of gift cards and game cards. 24 hours a day, 7 days a week, get instant digital distribution, superb customer service, and supreme payment comfort!