StubHub is the world's largest ticket marketplace, with tickets available for over 10 million live sports, music, and theater events in over 40 countries. In EZ PIN and with our desktop and mobile experiences, we allow bulk-buyers to buy StubHub Gift Card and sell them whenever and wherever they are.
StubHub has a large selection of tickets for a wide range of activities. Instead of buying tickets as a present for a loved one, a good friend, or a colleague, why not get them a gift card or a certificate? When the gift is delivered, the recipient will be able to select just what they want to do with it.
Alternatively, you might actually let the person you're selling StubHub Gift Card for decide what they want to do for entertainment, whether it's live music, theater performances, arts festivals, or sporting events. A gift certificate from StubHub helps them to choose exactly what they want, making it the ideal present for someone who wants to share their individual desires.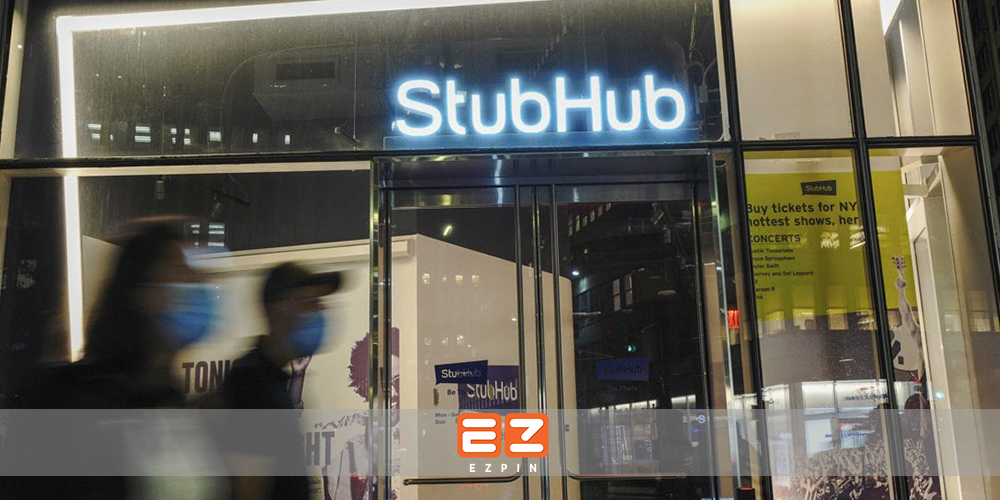 What Is the Use of a StubHub Gift Card?
StubHub Gift Cards for Concerts
StubHub Gift Cards for Sporting Events
StubHub Gift Cards for Show
StubHub Gift Cards for One-off Events
Shows
StubHub gift card can be converted into tickets for West End shows and traveling theatre productions, making them ideal for birthday or anniversary gifts no matter where in the UK the recipient lives. With a gift card, your customers can attend everything from plays, musicals, and comedy shows to seminars and children's shows.
Sporting Events
Interested in selling Premiership football tickets? Perhaps you're looking for tickets to an international rugby or cricket match? These, as well as boxing matches, gymnastics competitions, and any other kind of ticketed sporting event, can be used with a gift card.
Concerts
StubHub caters to all types of music lovers, from UK grime shows to gothic Metalcore band tours. Not only can gift cards be used to buy tickets for up-and-coming artists, but they can also be used to buy tickets for popular acts on a world tour. Pop artists, as well as other genres of music such as jazz, classical, blues, ska, choral, electronica, folk, and reggae, play at gigs and concerts.
One-off Events
Some things happen only once in a lifetime. Getting tickets for them can be difficult, but with a StubHub gift card, you'll be able to find them with a quick search for availability at any time.
Read This Before Placing Order a StubHub Gift Card
Gift vouchers, electronic "eGift Cards," and physical gift cards (collectively, "Gift Cards") can only be redeemed online or by calling EZ PIN customer service. Check your Gift Cards for information. We can allow redemption via mobile applications or the EZ PIN Panel at a later time. To redeem Gift Cards, you must have an EZ PIN account. Visit EZ PIN to build an account.
Gift cards cannot be redeemed for cash or returned for a cash refund. Gift cards are not the same as credit cards, debit cards, or charge cards. Gift Cards come with no implicit guarantees.
The entire balance of a Gift Card is deposited into the recipient's StubHub account upon redemption. Gift cards can't be reloaded and can't be linked to several StubHub accounts. Gift cards can't be used to pay for things you've already bought.
If an order's expense exceeds the value of the Gift Card, the purchaser must cover the difference with a credit or debit card or a PayPal account.
Our User Agreement and Privacy Policy apply to Gift Cards and their use on the StubHub and EZ PIN website.
Final Words
EZ PIN has a wide range of gift cards and game cards. 24 hours a day, 7 days a week, get instant digital distribution, superb customer service, and supreme payment comfort!