Omaha Steaks Gift Cards are ideal for a variety of occasions, including birthdays, weddings, holidays, corporate presents, and more. Famed steaks, gourmet beef specialties, ocean-fresh seafood, excellent pork and poultry, luscious desserts, and more have been enjoyed by patrons since 1917! Omaha Steaks has something for everyone! Order Omaha Steaks Gift Card today from EZ PIN to make your customers happy and enhance your sale.
Omaha Steaks is known for its excellent steaks, seafood, and other gourmet meals all over the world. Each steak is aged, sliced to order, then flash frozen to ensure maximum freshness and flavor. Omaha Steaks, based in the Midwest, specializes on bringing the best cuisine experiences to America's doorstep, offering a memorable dining experience that families can enjoy together.
Omaha Steak Gift Card Features
The Omaha Steaks eGift Card from ezpin.com is a pre-loaded digital gift card (also known as eGift Cards) with a monetary value. This gift card can be used to buy Omaha Steaks products in person or online at www.omahaSteakss.com. It is available on EZ PIN.
Omaha Steaks gift cards can be used to shop online, over the phone, by mail, or fax, as well as at any Omaha Steaks store. Omaha Steaks is a company that produces, promotes, and distributes premium Steaks, red meats, and other gourmet delicacies. To meet the needs of their diverse markets, these items are custom cut and packaged.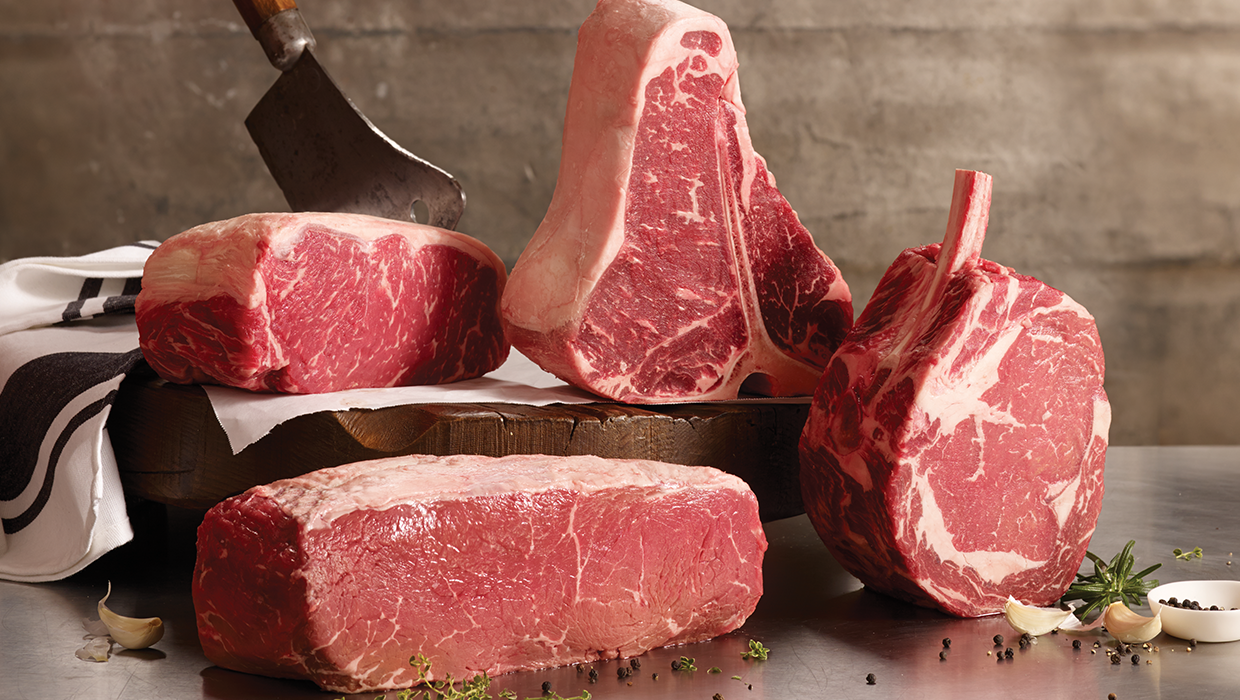 Electronically fulfilled PIN digits are not returnable or refundable, and EZPIN.com is not responsible for lost or misplaced PINs.
Pins are normally delivered within seconds or up to 3-5 working days, depending on whether we have your order in stock or the credit card company requires additional purchase validation or delivery.
With an Omaha Steaks Gift Card (or eGift Card), you can give world-class Steaks and more from America's heartland, the home of tall grass and robust meat. Omaha Steaks is known for its famed filet mignons, but it also serves gourmet burgers, franks & brats, pork, chicken, and fantastic gourmet appetizers, soups, sides, and desserts. Your customers can order Omaha Steaks online and have them delivered at their door, or they can go to one of the rising number of Omaha Steaks retail locations. Omaha Steaks eGift Cards will delight your customers, friends and family.
Omaha Steaks Cards Term & Conditions
By using this gift card, you agree to the following terms:
This gift card is not redeemable or refundable for cash unless required by law
Lost or stolen gift cards will not be replaced, so treat it like cash
Please contact 1-800-228-1444 or go to www.OmahaSteakss.com/giftcard to check the balance of this gift card.
Please allow up to 3 hours for your account to be activated.
Omaha Steaks Gift Card Delivery Process
The Omaha Steaks Gift Cards are sent as follows:
You will receive an email message from ezpin.com with your order details and an EXCEL file of the gift card code and activation PIN.
You will be directed to the Gift card, which can be printed, redeemed online, or customers can show it to the clerk at the merchant location during checkout.
A confirmation email will also be sent to you. Instruct the receiver to check their inbox, as well as any SPAM or promotion folders or automated filters, for an email from ezpin.com if they do not receive the eGift card.
Before contacting us for help, have the invoice number and the recipient's email address handy.
Check Your Omaha Steaks Balance
One of three methods is available to check the available balance on your Omaha Steaks eGift Card:
Ask a cashier at any Omaha Steaks location to verify balance.
You may also check balance online at omahaSteakss.com.
Call Omaha Steaks at 1-800-960-8400.
Purchasing Omaha Steaks eGift Cards has no limits. All EZ PIN card brands have preset card value denominations (ex: $10, $25, $50, $100).
Why EZ PIN?
We are concerned about the security of your personal information. We follow widely established standards to protect personal information provided to us, both during transmission and once received, including encrypting sensitive information, such as payment card information, during transmission. You can contact us at [email protected] if you have any queries concerning the protection of your personal information.