With the rapid growth of smartphone and online shopping, digital gift cards have become essential and flexible buying tools, boosting customer loyalty and revenue. With the development of smart phones, mobile gaming and streaming services, in-app purchases and foreign currency payments have become important more than ever. Given what has said, online gift card is an adaptable and key purchasing tools driving sales growth and customer engagement with your business. EZ PIN is one the most leading companies aims to fulfill this need by promoting the delivery and availability of online gift cards and online shopping cards.
Gift cards are more than just money. They are moving and inspiring manifestations of human emotion. EZ PIN cutting-edge technologies are designed to help retailers communicate with more customers and increase sales and profits.
EZ PIN is absolutely dedicated to your growth.
What is EZ PIN?
EZ PIN was founded with one goal in mind: to empower and exploit online gift card and physical gift card as powerful branded payment instruments to drive and expand revenues in-store, in apps, in games, in digital wallets, via social media and even in online shopping cards stores.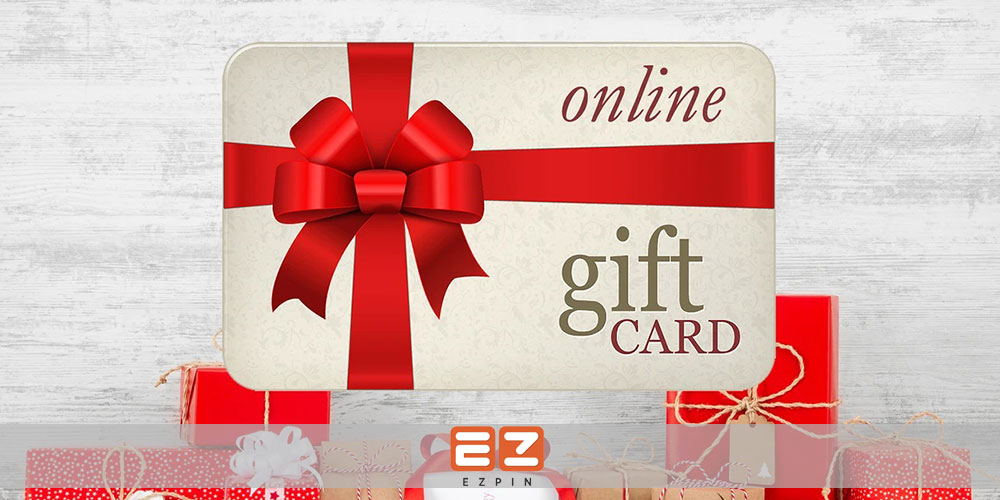 EZ PIN was able to meet thousands of clients all over the world thanks to its global distribution platform and robust distribution panel. EZ PIN network for gift card wholesale and its distribution relationship with top international and local leading and well-known brands provided tremendous business opportunities for merchant network when it was established in 2020 in San Diego, California.
EZ PIN consolidated all required distribution resources for both brands and merchants into a single cloud-based management platform, making it more cost-effective and stable.
EZ PIN opened its UAE office in Dubai Multi-Commodities Center (DMCC) to extend its global scope to the Middle Eastern and African markets after experiencing steady expansion. EZ PIN opened a Turkey office to provide personalized service to one of its main markets in online gift card distribution and manufacturing to better serve the market.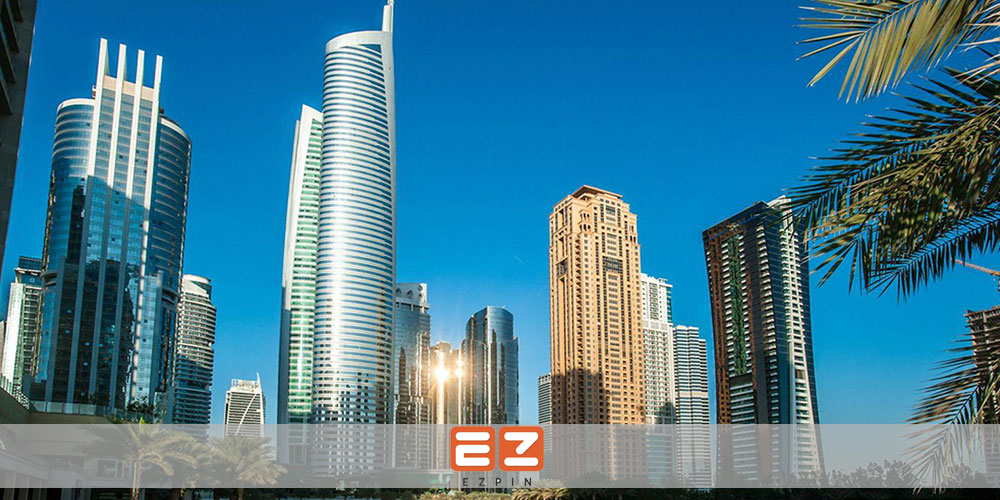 Why EZ PIN is different?
The potential for sales growth is tremendous with the massive growth of both physical and digital gift cards. EZ PIN was established to help! Its cutting-edge gift card wholesale strategy and gift card management software is designed to help retailers and wholesalers' companies and stores increase customer sale and loyalty in a streamlined and safe manner.
EZ PIN's Omni-channel solutions reward retailers' consumer boost footfall and traffic to their online shopping cards and physical cards stores, resulting in higher sales.
Different types of EZ PIN's solutions are as follows:
EZ PIN solution give the tools and services all retailers and wholesalers need to effectively launch and maintain physical and digital gift card programs. Its solutions allow physical and digital gift card retailers and wholesalers to introduce and use strategies to attract and retain new customers, as well as provide their current customers with more options and redemptions opportunities.
The EZ PIN platform makes buying gift cards (buying and enabling physical and digital gift cards) easy and safe. Customers can enjoy redeeming their gift cards if they are enabled at the time of purchase. The EZ PIN gift card management software transforms the gift card program into a profitable revenue generator.
EZ PIN Products and Services; Everything You Want
One of the things that sets EZ PIN apart from other competitors is that it features a wide collection of physical and online gift card products and services. EZ PIN help brands build rewarding interactions and partnerships that drive sales and loyalty by leveraging products and technologies.
EZ PIN has a wide selection of physical and digital gift cards including iTunes, Google Play, PlayStation Network, Xbox, Steam, Nintendo, PUBG, Fortnite and many more.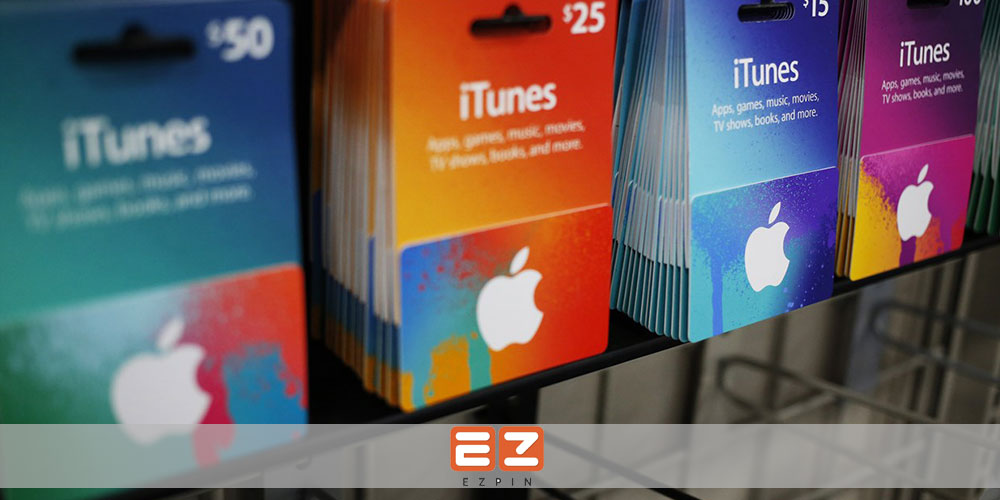 EZ PIN API
EZ PIN Application Programming Interface (API) enables retailers and wholesalers to connect digital gift cards to their website or mobile app quickly and securely. It's easy to set up and it's easy for users to obtain gift cards. EZ PIN API enables retailers and wholesalers to create an instant revenue stream for their mobile app or website.
EZ PIN Mobile Application
EZ PIN mobile application allows retailers and wholesalers to safely buy gift card (e-gift cards) and unlock physical gift cards. They can access the remaining credit and get their last 50 purchases. With mobile app, codes will be sent via SMS or email to customers. At the time of buying, the seller takes the email address or the mobile phone number of the customer.
EZ PIN Point of Sale (POS) Machines
More than 40 items are available in one POS machine. Owners can make e-codes for different currencies and regions. It prints e-codes or deliver WhatsApp and SMS messages to customers. Chain retailers and wholesalers and even small businesses will benefit from fast and easy solutions. Physical gift cards can be activated through EZ PIN POS.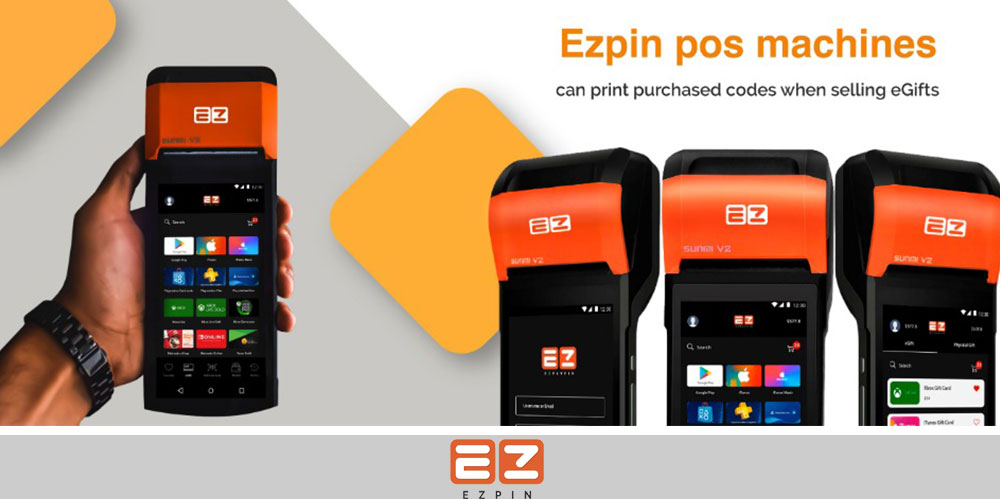 EZ PIN Web-based Panel
Sellers can manage gift cards and account from Control Panel, activate physical and online gift cards, purchase e-gift cards, assign credit to accounts, assign a seller to accessory and many more.
EZ PIN In-store Stands
It has never been so easy to buy gift card and it has never been so easy to choose best gift card. Businesses will be able to reach out to end customers with the help of an EZ PIN display stand in malls and retail stores. This will benefit business's brand recognition and sales growth.
Loyalty; EZ PIN offers
Customer retention is crucial for every company's success. Encouraging customer to return to brand and use products and services again and again by rewarding and engaging them with a robust loyalty program is what retailers and wholesalers can have in EZ PIN. EZ PIN get your goals and will build a custom loyalty plan for you.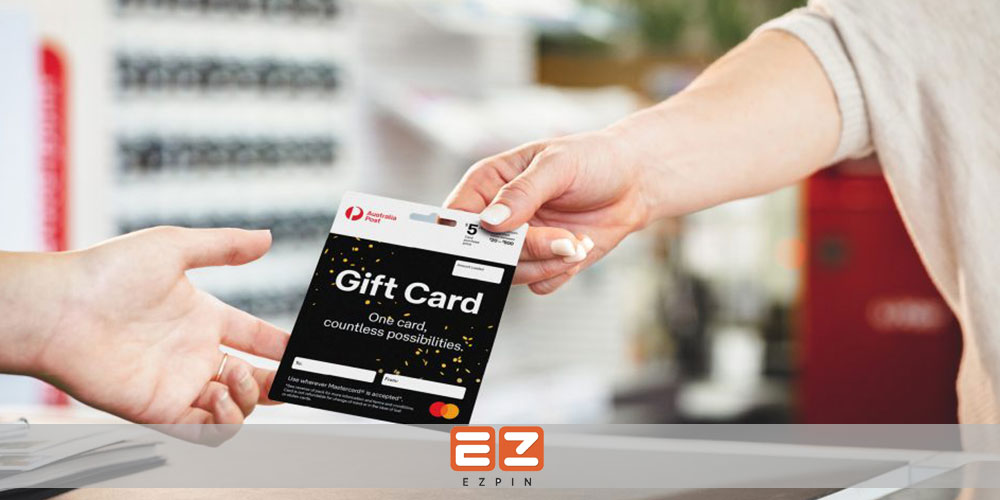 Key features of EZ PIN Loyalty Plan
Real-time sales and redemption monitoring through a cloud-based management platform.
Management of membership. Get access to your customers' first-party data and results.
Loyalty services that can be personalized including points, bonuses, cash back and rewards.
End-user portal via app or web.
Customer Relationship Management – for registration, birthdays and points balance push notification and e-mailers are available.
EZ PIN loyalty tools include a hand-held kiosk, a custom app, and a web portal.
The Last Word; why you should work with EZ PIN
Set-up and professional fees are no longer a problem. Finally, a loyalty plan is available that is not too costly.
EZ PIN will handle all of your loyalty needs, whether they be retail, corporate, or food and beverage.
100% Data Ownership and Protection
EZ PIN believes data should be yours. Your data will not be processed on any servers since this is a cloud-based platform.
The software will allow you to create a customer database that you can contact using any CRM strategy, including e-mailers, push notification and SMS.
Is there a single dashboard where you can keep track of your whole loyalty program? Yes of course! No problem if you need different admin levels with different data access.
In real time, you can download transaction records, surveys and sales figures.
EZ PIN Futuristic Solutions
The only way to go is through digital transformation. Businesses all over the world are exploring more and more opportunities to connect consumers online as COVID-19 disrupts our way of life.
Ensure that your company remains on top of the competitions.
EZ PIN will create solutions that are tailored to your digital strategy, online gift card, online shopping cards, gift card wholesale and much more. With EZ PIN cutting-edge technologies and solutions, it is guaranteed that consumers have a smooth experience purchasing goods and services.
If you want to do miracles in your online gift card business, contact EZ PIN now via [email protected].