Do your customers want to order a ride or meals without using their credit card? Simply sell them an Uber Gift Card online and they can use it to pay for their favorite ride-sharing delivery service without having to provide their financial information. Get your digital cards in bulk from EZ PIN and get your codes by Email, WhatsApp, SMS or Download option 24 hours a day, 7 days a week. Your customers can use their credit to pay for a ride or have their favorite cuisine delivered quickly. Isn't it simple? Get your digital gift card today and instantly top up your sale!
The Uber gift card is a terrific product whether you're an Uber regular or know someone who is often city-hopping in a taxi. Your customers may relax and enjoy their journey knowing that the money is taken care of. Plus, when you buy EZ PIN gift cards, you receive your order immediately and safely. Sell Uber gift card to your customers if they enjoy commuting in comfort and style or buying a meal from Uber Eats.
What is Uber?
Uber has grown to become the world's most popular ride-sharing service since its start in 2009. It began in the United States and currently operates in over 10,000 places throughout the world. The platform simplifies travel and eating. With their simple app, you may earn money, dine, commute, travel, and more. Simply place your order and monitor the progress of your sale or delivery in real time. Bring the open road to your fingertips, as well as your favorite delicacies, right to your front door!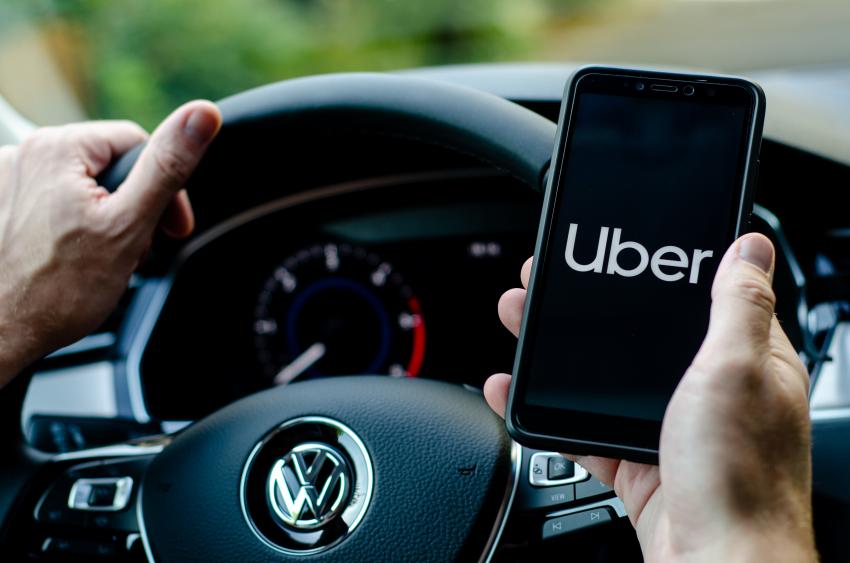 Get Your Uber Card Instantly from EZ PIN
Once you've selected how many Uber gift cards you want to order, you can pay using one of three (BitPay, Credit Cards, Cheques) payment methods we offer. You will receive an email with your gift card code, invoice, and redemption instructions as soon as your payment is accepted. To recharge customers account, simply redeem the code on the official app. Please contact our customer care if you have any problems redeeming your code. They will be delighted to assist you!
How Does an Uber Card Work?
Uber gift card's prepaid credit is applied straight to Uber Cash or Uber Credits balance. Depending on users' location and whatever app they redeem it to, it's the smartest method to pay for trips, Uber Eats food orders, bikes and scooters, and more. Prepare ahead of time by adding funds to Uber account in advance for a smooth payment experience across all of Uber's services. Simply redeem card in the Uber iOS or Android app, and it will become the default payment method for next journey. Do your customers want to order something from Uber Eats? Easy! Instead, use the Uber Eats app to use gift card code. Alternatively, your customers can get an Uber Eats gift card. When account is depleted, they can just purchase another gift card to continue ordering rides.
Restrictions When Using Uber Card
UberRUSH cannot be used with this gift card code. It does not apply to family profiles, university ID cards, or planned rides. For additional information, see the terms and conditions.
Uber Card Terms & Conditions
You agree to the following terms and conditions by using this gift card:
This card is redeemed on the Uber or Uber Eats app in cities where Uber or Uber Eats is accessible in the United States.
The funds do not run out.
The card is non-reloadable and cannot be redeemed for cash, refunded, or returned unless required by law.
To use this gift card with the Uber or Uber Eats apps, you may need to add an additional payment method.
The card cannot be used outside of the United States.
Lost or stolen cards, as well as unauthorized usage, are not the responsibility of the issuer.
This card is issued by Bancorp Card Services, Inc. or The Bancorp Bank, depending on the state of purchase.
How to Redeem Uber Code
To redeem your Uber Gift Card in the app for iOS or Android, follow these simple steps.
Launch the Uber (or Uber Eats) app in its most recent version.
Select "Wallet" from the menu icon.
Choose "Add Payment Method or Redeem Gift Card" from the menu.
Select "Gift Card."
Enter the PIN that was emailed to you (with no spaces).
6.Press the "Add" button.
That's it. The amount of prepaid credit gets deducted from the account balance. Have fun on the ride!