Microsoft has added 7 new games to the Xbox Game Pass service in the last few days in October, kicking off the new month in style. If you are a gift card retailer or you have a gift card store, order Xbox Game Pass Gift Cards from EZ PIN and enhance your sale every single month. There are lots of gamers out there who will reach you and buy gift cards.
AI: The Somnium Files, Astria Ascending, Marvel's Avengers, Mighty Goose, and Unsighted were the four games added to Xbox Game Pass on September 30, while Phoenix Point, the next game from the developer of X-COM, was added on October 1. On PC, Phoenix Point was previously available through Xbox Game Pass, but it's only now making its console premiere as a day one Game Pass release.
Astria Ascending is a classic JRPG made by some of the genre's titans, and it's another day one Xbox Game Pass release featured in the latest batch of new games. Unsighted is also a day one release, with largely positive reviews from critics who have been wowed by the top-down action gameplay.
New Xbox Game Pass Games List
AI: The Sominum Files (Console)
Astria Ascending (Console/PC/Cloud)
Marvel's Avengers (Console/PC/Cloud)
Mighty Goose (Console)
Phoenix Point (Console)
Scarlet Nexus (Console/PC/Cloud)
Unsighted (Console/PC)
Marvel's Avengers and Scarlet Nexus are two of the most notable of the new Xbox Game Pass games. Marvel's Avengers is a Crystal Dynamics live service game that has struggled to find a loyal following, but it still has a fun superhero-themed campaign for fans to enjoy. Its inclusion in Xbox Game Pass could be the boost it needs to reclaim its footing and expand its fan base, especially since the Game Pass version includes the War for Wakanda expansion.
Scarlet Nexus, on the other hand, is noteworthy due to its recent release. In fact, previous to its release, there were suspicions that it might be a day one Xbox Game Pass title. Scarlet Nexus didn't make the cut, but it didn't take long for it to make its way onto Xbox Game Pass, joining the program just months after its release. Scarlet Nexus received mainly excellent reviews, and it should appeal to those seeking an action-RPG adventure.
More new titles will be released later this month for Xbox Game Pass users, including the day one Xbox Game Pass release Back 4 Blood, which will be released on October 12.
Xbox Game Pass Adds Two Major Japanese Games
Microsoft announced Scarlet Nexus and AI: The Somnium Files are arriving to Xbox Game Pass today during its Tokyo Game Show 2021 live.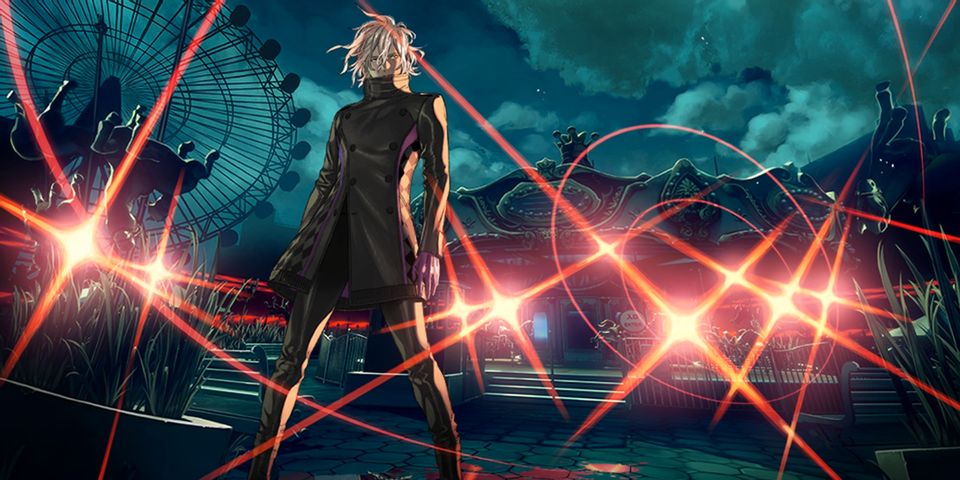 Since the official debut of Xbox Game Pass in Japan last year, Microsoft has made a concerted effort to make the Xbox platform and brand a credible rival in Japan against Nintendo and PlayStation, the country's own titans. This has included introducing a slew of popular Japanese games to Xbox Game Pass from both big and small developers, as well as growing Xbox's presence at Japanese events like Tokyo Game Show. Microsoft revealed two huge Japanese titles, Scarlet Nexus and AI: The Somnium Files, will be coming to Xbox Game Pass today during their Tokyo Game Show 2021 webcast.
Scarlet Nexus was initially presented in May 2020 during Microsoft's Inside Xbox event, when it was confirmed to be one of the first games arriving to Xbox Series X and S. Although the game is not exclusive to the platforms and was also released on Xbox One, Microsoft handled much of the game's marketing and it even had an Xbox timed exclusive demo a few weeks before release. Scarlet Nexus was a commercial success upon its initial release, earning positive reviews and even premiering alongside an anime produced by Sunrise, the studio behind Cowboy Bebop and Code Geass.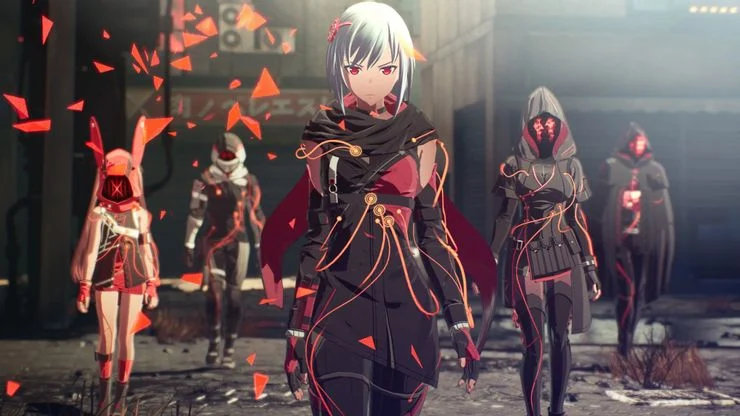 On the other hand, AI: The Somnium Files is available for the first time on Xbox platforms today, with Microsoft revealing the port during its Tokyo Game Show 2021 webcast. In September 2019, AI: The Somnium Files was released on PC, Nintendo Switch, and PlayStation 4. It follows detective Kaname Date and his AI eye implant 'Aiba' as they investigate a serial murder case by traveling inside the minds of the victims and suspects using a gadget called Somnium.
That's all we know about 7 new games added to Xbox Game Pass. Hope you enjoy!
EZ PIN Makes Everything Easier
You can order Xbox Game Pass Gift Card and lots of other products from EZ PIN fast and easy.
Quick and Easy. Your Gift Card will be available in minutes after you make your order online.
A Lot of Choices. Choose from a variety of gift cards and order your desired one.
Products for A Special Events. This is the ideal last-minute product for ceremonies, graduations, holidays, housewarmings, and more, with options for email, text, and print-at-home delivery.
Simple to Redeem. There is no need to carry or misplace a physical gift certificate. The recipient can redeem the monies at any time by going online. There are no monthly costs and gift cards never expire.
We are concerned about the security of your personal information. We follow widely established standards to protect personal information provided to us, both during transmission and once received, including encrypting sensitive information, such as payment card information, during transmission. You can contact us at [email protected] if you have any queries concerning the protection of your personal information.