Xbox Live Gold gift cards are the most convenient way to get games and entertainment on Xbox 360 or Xbox One. Your customers can buy games, upgrades, avatars, songs, films, applications, and even live sporting events with a balance on their gift card! It's no surprise that Xbox Live's gaming platform is exploding. Xbox Live Gold Gift Card is another valuable product on EZ PIN available in different denominations. Retailers, game sellers, GET READY!
What is Xbox Live Gold?
Access to the Xbox online gaming network is available with an Xbox Live Gold subscription. Members will play games with their mates as well as other Xbox players from across the globe. Furthermore, the package includes monthly free games as well as valuable discounts on Xbox One and Xbox 360 games.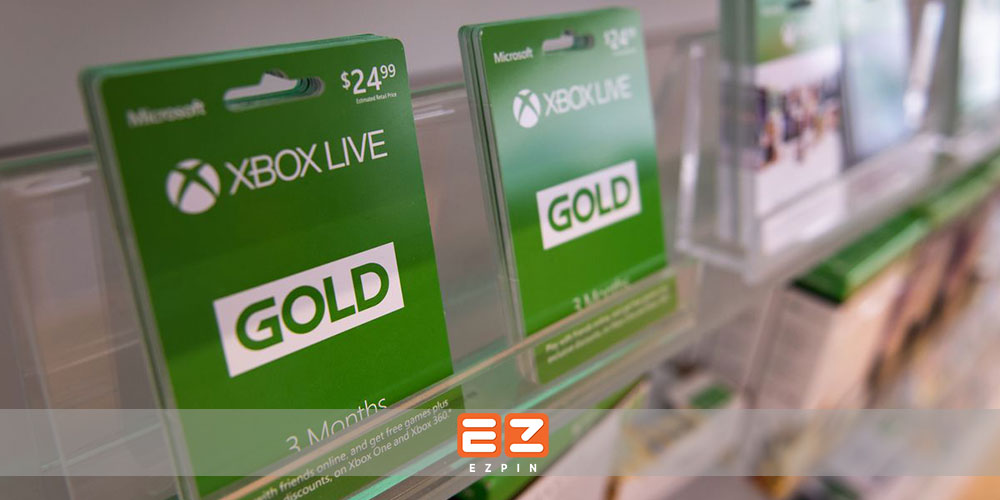 Xbox Live Gold Gift Card gives access to the whole Xbox Live service network! If you sell Xbox 360/Xbox One or if you have a retail console store, you're possibly familiar with the free Xbox Live service, which is used for gameplay and content sharing. However, without an Xbox Live Gold membership, your customers only have access to a small portion of the service's amazing features! Make a wise investment and discover what you can offer to your customers!
The difference between Xbox Live and Xbox Live Gold
Xbox Live is the Xbox One's standard online service. You can stream movies and use Microsoft Edge and Skype on your TV with a free Xbox Live subscription, among other items. Your customers also have access to exclusive material. Do your customers want to play online games with other people? So you have to suggest them an Xbox Live Gold subscription; for activating it, your customers can use Xbox Live Gold Gift Card!
The benefits of Xbox Live Gold
On Xbox console, your customers can play online multiplayer games
Every month, your customers will get up to four free Xbox games
Your customers will get up to a 75% discount on Xbox titles
Your customers will get access to Xbox Community
Play with friends online!
Access to online modes in gamers' favorite Xbox titles is one of the greatest benefits of having an Xbox Live Gold membership! Xbox Live Gold Gift Card is required to subscribe and play online, regardless of the title – anything from first-person shooters to sports games requires Gold to play online. So get ready! This investment will be rewarded with the chance to attract your customers and pit them against others in a sophisticated matchmaking scheme. What's the better part? The advantages don't stop there.
Free Xbox games each month
Since gamers with Xbox Gold membership earn a couple of gems per month, by buying the Xbox Live Gold Gift Card and starting their subscription, they play up to four Xbox video games for free! Not just that, but still when their subscription expires, they'll have access to the games they've got. The allure of an Xbox Live Gold code is overwhelming, so don't miss out on this chance to improve your sale!
Get Xbox Live Gold Gift Card from EZ PIN
How many Xbox Live Gold Gift Cards do you want? To complete your order, simply choose a 3, 6, or 12-month subscription cards and one of our three safe payment methods. Following payment, your gift card codes will be emailed to you. You'll get an email with the code, redemption directions, and your receipt in seconds. To add your new order on EZ PIN, simply fill the form available on Partner with Us page. Having issues? Please contact our customer service department with any questions or complaints, and they will be pleased to assist you.
Two Ways to Activate Xbox Live Gold Code
So, you've purchased Xbox Live Cards (or any Xbox card) from EZ PIN, now what? You don't know how to guide your customers to get all of the above perks? What is the procedure for activating this gift card? What is the purpose of this code? You don't need to go any further because you're fully shielded! Here are the two easiest methods for activating prepaid Xbox Live Gold codes!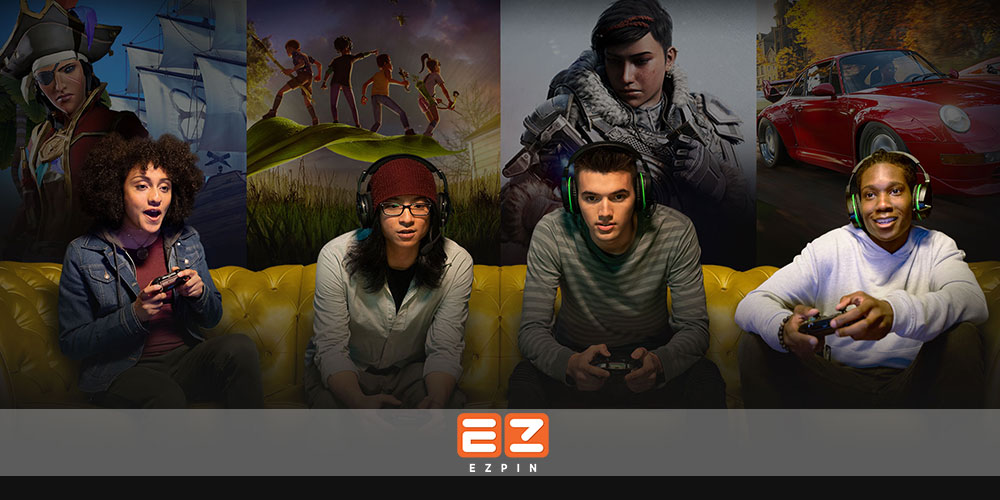 Using an Xbox One console to activate Xbox Live Gold
Select Store from the Home screen menu
From the Categories menu, Select Games
Select the "Use a Code" option (or say "Xbox, use code!" to your controller)
If prompted, sign in
Prepaid key will arrive in 25-character code
Simply hand-enter the 25-character code
Activate Xbox Live Gold Code via Web Browser
Pick the Redeem code function when in a browser
Click on Sign In
Log into your Microsoft account
Click on Redeem
Enter the 25-character code and click Confirm
Done!
Final words
EZ PIN has evolved and extended its products portfolio to meet the demands of all of its consumers and clients since launching its first office in 2009. EZ PIN has a wide range of gift cards and game cards. 24 hours a day, 7 days a week, get instant digital distribution, superb customer service, and supreme payment comfort!
Thank you!
Your feedback will help us to keep improving.