Apple has announced the winners of App Store Awards 2021 for the best iPhone, iPad, Mac, Apple Watch, and Apple TV apps as the year comes to an end. The categories are "App of the Year" and "Best Game", as usual, and they are divided by device. This year, Apple introduced a new "Trend of the Year" category, which recognizes a movement that has had a long-term impact on people's lives. The theme of this category is "Connection", and the three prize winners were Among Us, Bumble, and Canva.
"The developers who won App Store Awards in 2021 harnessed their drive and vision to deliver the best apps and games of the year — sparking the creativity and passion of millions of users around the world," said Tim Cook, Apple's CEO. "From self-taught indie coders to inspiring leaders building global businesses, these standout developers innovated with Apple technology, with many helping to foster the profound sense of togetherness we needed this year."
Award winners are newcomers to the App Store, those who have used Apple technologies in novel ways, or those who received special attention during the year. Last year's award winners, for example, reflected how the pandemic played out in the world of apps, with the home workout app "Wakeout!" winning iPhone App of the Year and "Zoom" winning for iPad.
The selection also serves as a subtle reminder, amid a year filled with App Store backlash and upheaval, that developers are building long-term businesses on the App Store, and Apple has played a role in supporting that success, including through awards like these.
The award winners will once again receive physical App Store awards inspired by the signature blue App Store icon and set into the 100 percent recycled aluminum used to make Apple products, with the winner's name engraved on the other side. Let's start with the Apple App Store Awards 2021 winners.
App Store Awards 2021
iPhone App of the Year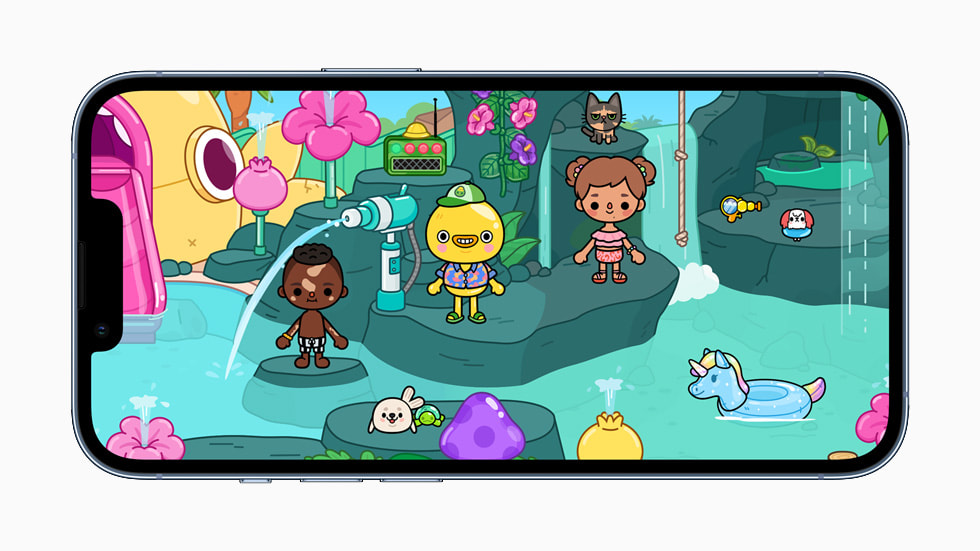 Toca Life World is the iPhone "App of the Year", a world-building game for kids with a lot of freedom in designing colorful characters and environments. Toca Boca is the creator of Toca Life World.
iPhone App of the Year: Toca Life World, from Toca Boca.
---
iPhone Game of the Year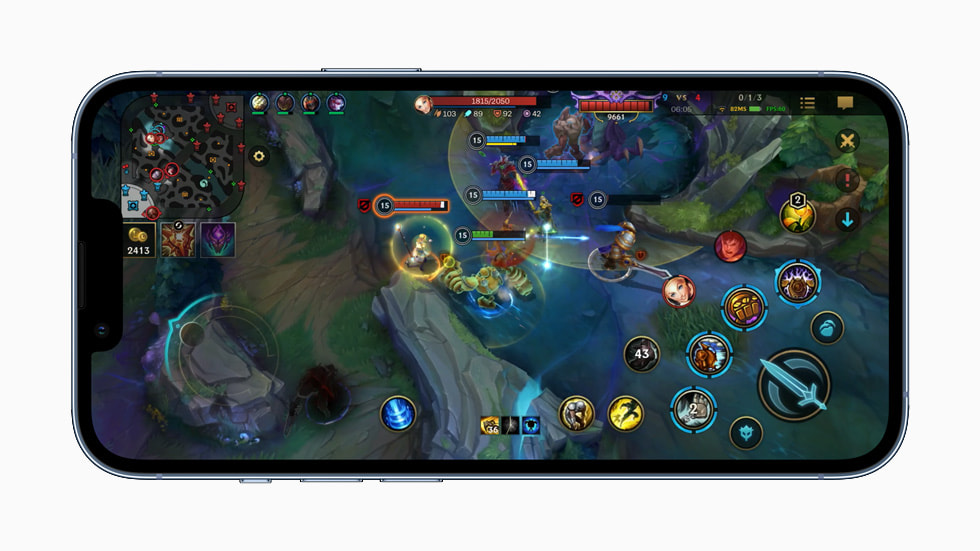 League of Legends: Wild Rift, a multiplayer online battle arena game, was named iPhone "Game of the Year" for its online play, while MARVEL Future Revolution was named iPad "Game of the Year" by Apple.
---
iPad App of the Year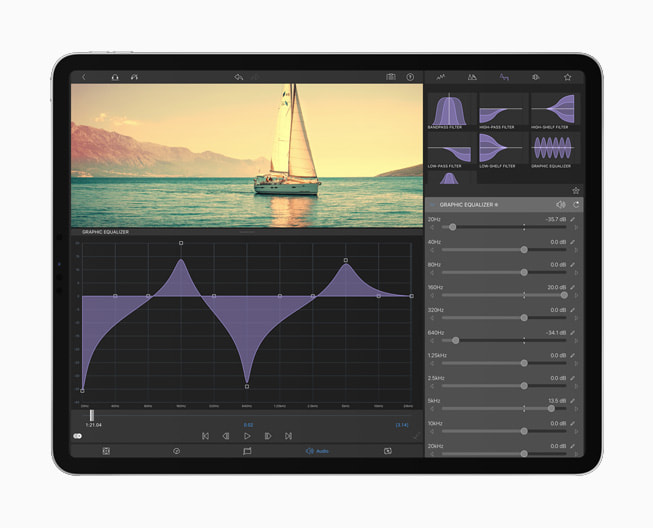 LumaFusion, a video editing app, was named the best iPad app. Across Apple's mobile ecosystem, the app has established itself as one of the most trusted tools for content creators. Terri Morgan, the co-founder, stated that daily active users more than doubled during the pandemic.
---
Mac App of the Year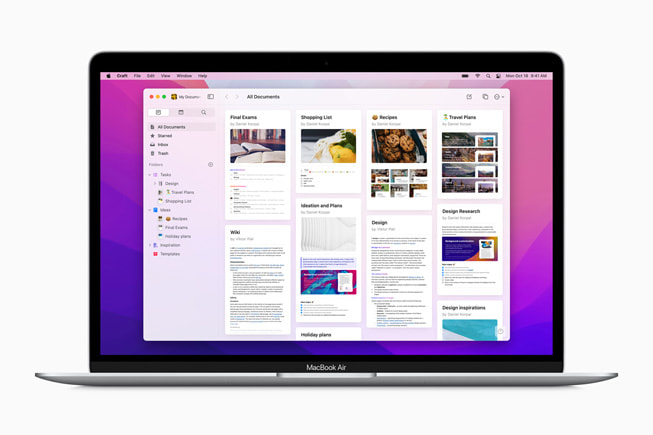 Craft is the Mac app of the year for you. It's a macOS-native office app (there are also iOS and iPadOS versions) that allows you to create and edit documents and notes with images, videos and PDF attachments in a structured and visually appealing manner.
---
Apple Watch App of the Year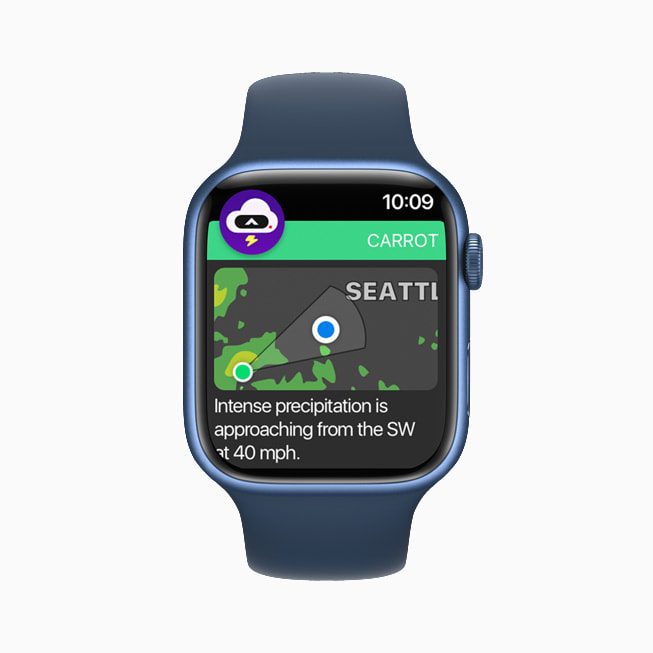 Carrot Weather is the Apple Watch app of the year. It provides detailed meteorology readings, and the best part is that you can customize how the weather information is delivered to you – from professionally with as many data metrics as possible to sarcastically with clever puns to brighten your day.
---
Apple TV App of the Year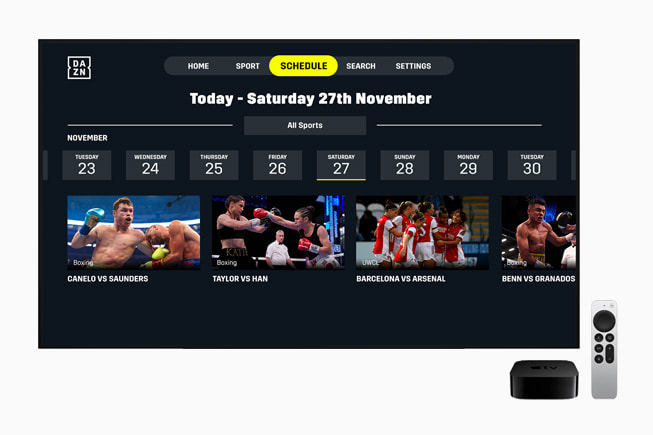 DAZN is the best Apple TV app. It has a large sports streaming catalog with subscription profiles that allow you to watch the best sporting events from around the world live or on replay.
Trend of the Year: Connection
Apple's global App Store editors select a Trend of the Year in addition to recognizing the best apps and games on Apple devices. The goal is to identify a movement that had a long-lasting impact on people's lives, as well as the standout apps and games that met that moment. "Connection" is the top trend for 2021. These year's trend winners brought people together in meaningful ways, while also meeting users' social, personal, and professional needs all over the world.
"Among Us!" From Innersloth
"Among Us!" fostered community through bite-size matches that encouraged users to talk — and listen — to each other through banter, bluffing, and teamwork.
"Bumble", from Bumble Inc.
Bumble responded to the moment by adding and improving features aimed at bridging the gap for users looking to date, form platonic friendships, and expand their professional networks — all while fostering women-powered conversations.
Canva, from Canva
Canva, which provides elegantly simple design tools and gorgeous templates, assists users in tapping into their entrepreneurial spirit by making design simple for professionals, students, job seekers, community leaders, and teams of all types.
EatOkra, from Anthony Edwards Jr. and Janique Edwards
EatOkra created a robust, user-driven guide to over 11,000 Black-owned restaurants to assist people in finding tasty ways to invest in their community.
App Store Most Downloaded Apps 2021
Besides App Store Awards 2021, Apple, as usual, released its lists of the most downloaded apps of the year. The most popular apps in the United States are as follows:
Top Free iPhone Apps
TikTok
YouTube: Watch, Listen, Stream
Instagram
Snapchat
Facebook
Messenger
Google Maps
Gmail – Email by Google
ZOOM Cloud Meetings
Amazon Shopping
Top Paid iPhone Apps
Procreate Pocket
HotSchedules
The Wonder Weeks
TouchRetouch
Facetune
Shadowrocket
75 Hard
Dark Sky Weather
Autosleep Track Sleep on Watch
SkyView®
Top Free iPhone Games
Among Us!
Roblox
Project Makeover
Call of Duty®: Mobile
Subway Surfers
High Heels!
Magic Tiles 3: Piano Game
Water Sort Puzzle
Shortcut Run
Bridge Race
Top Paid iPhone Games
Minecraft
Heads Up!
Bloons TD 6
Monopoly
Geometry Dash
My Child Lebensborn
Plague Inc.
True Skate
Grand Theft Auto: San Andreas
Incredibox
Top Free iPad Apps
YouTube: Watch, Listen, Stream
ZOOM Cloud Meetings
Disney+
Netflix
TikTok
Google Chrome
HBO Max: Stream TV & Movies
Hulu: Watch TV series & movies
Amazon Prime Video
Gmail — Email by Google
Top Paid iPad Apps
Procreate
GoodNotes 5
Notability
Duet Display
Toca Kitchen 2
Toca Life: Hospital
LumaFusion
Shadowrocket
Affinity Designer
Toca Life: Vacation
Top Free iPad Games
Among Us!
Roblox
Project Makeover
Phone Case DIY
Subway Surfers
Hair Challenge
Magic Tiles 3: Piano Game
Tiles Hop – EDM Rush
Blob Runner 3D
Bridge Race
Top Paid iPad Games
Minecraft
Bloons TD 6
Geometry Dash
Monopoly
Five Nights at Freddy's
Stardew Valley
Plague Inc.
Human: Fall Flat
Ultimate Custom Night
Grand Theft Auto: San Andreas
Top Apple Arcade Games
The Oregon Trail
NBA 2K21 Arcade Edition
Sneaky Sasquatch
Sonic Racing
SpongeBob: Patty Pursuit
Skate City
PAC-MAN Party Royale
Cut the Rope Remastered
Hot Lava
Angry Birds Reloaded
Now is the best time to buy Apple and iTunes gift cards from EZ PIN. By selling these gift cards to your eager and enthusiastic customers, they will be able to discover Apple games and apps of the year. We're here to make your business easier.