Buybuy BABY is the place to go to buy gifts for the tiniest member of the family. Buybuy BABY gift certificates make it simple to select the ideal present for baby showers, toddlers at Christmas, and any other event in between. You can order buybuy BABY Gift Card from EZ PIN and please your customers with a perfect gift card.
We make it simple to buy Buybuy BABY gift cards online at EZ PIN. We'll email or SMS your codes and PINs, we will send it to your WhatsApp and you can download it directly from EZ PIN Panel or EZ PIN mobile application. It's an excellent way to communicate with your customers and make them come back to your store or website.
There's no need for new parents to compile a list of baby gift ideas, and best of all, your customers may select the ideal toys and clothing for their developing child. Parents who enjoy saving money can benefit from EZ PIN gift cards as well.
About Buybuy BABY
Buybuy BABY is an American retail company that sells newborn and young child clothing as well as other baby necessities such as strollers, diapers, and furnishings. The retail chain was created in 1996 and is based in New Jersey, United States. Bed Bath & Beyond has been the owner of Buybuy BABY since 2007. Buybuy BABY is available to everyone in the United States, with 135 locations to pick from and an online store.
There are fun and messy parts to parenthood, celebrations and challenges, dreamy snuggles, and sleepless nights; Buybuy BABY is thrilled to be there for parents every step of the way, with helpful guidance and an amazing selection of everything from the best of the best baby gear to everyone's favorites – all at everyday low prices. Customers can shop online or visit one of 100+ locations nationwide to see more than hundreds of products in person and have professional associates assist them with pregnancy, motherhood, toddler transitions, and all in between.
Why Buybuy BABY Gift Cards
Buybuy BABY Gift cards are the most convenient way for new parents to shop for cribs, beds, mattresses, furniture, feeding supplies, strollers, car seats, diapers, toys, health and safety products, and other items. New parents can purchase at Buybuy BABY locations, but if they are too busy to leave the house, they can order and pay online with this gift card. They will always be able to obtain top brands at reasonable prices. Most pregnant mothers welcome the opportunity to begin the transition from pregnancy to parenthood as soon as possible, so you may not want to wait until the new baby comes to sell Buybuy BABY gift cards.
Buybuy BABY Gift Cards are available in denominations from $5 to $500.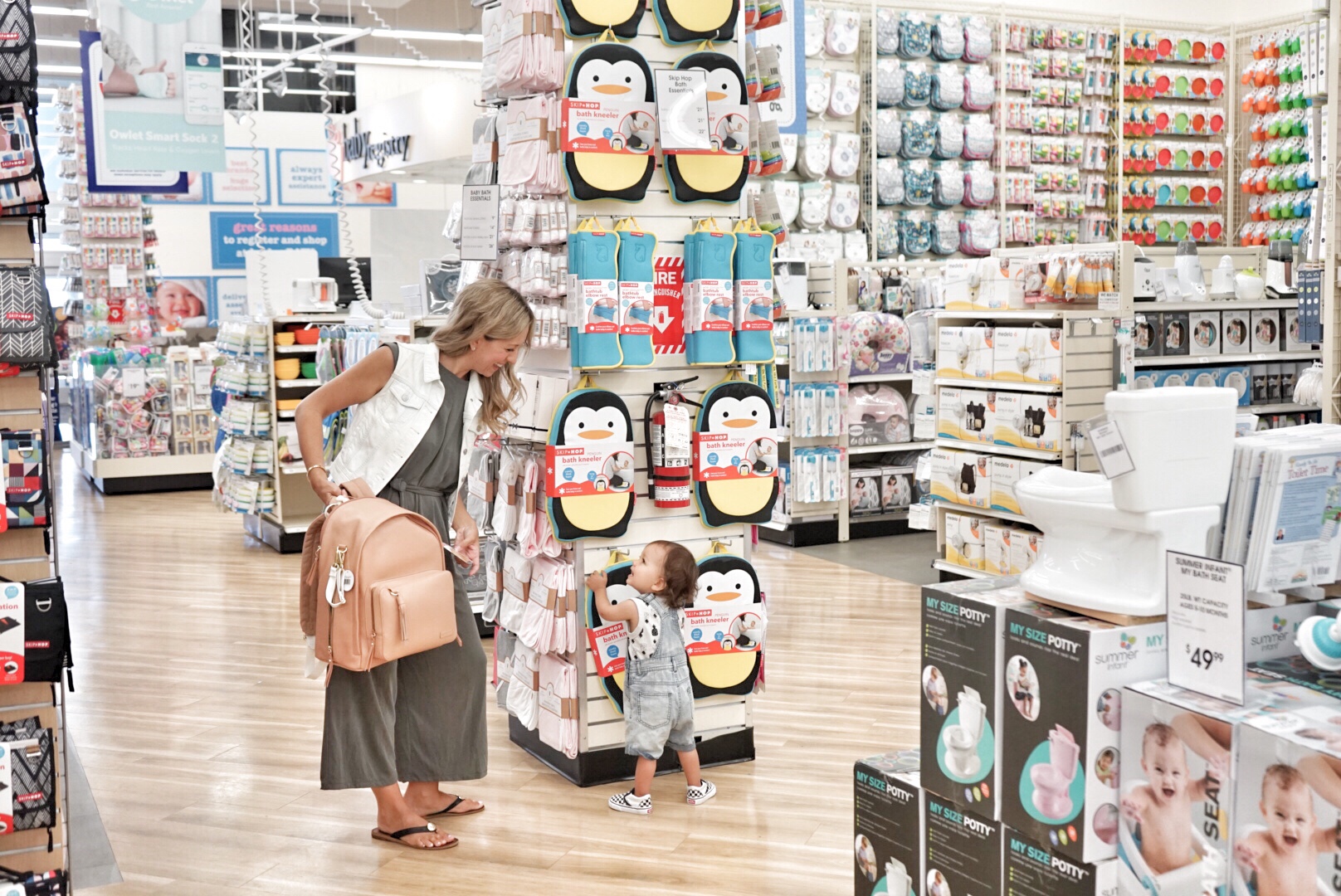 Buybuy BABY Gift Cards Terms & Conditions
A buybuy BABY Gift Card is always the ideal product for resellers and the ideal present for customers. It enables your customers to choose a present from a vast selection of things for your child and so much more.
Choose from denominations of $15, $25, $50, $100, and $200.
Gift cards have no service fees or expiration dates associated with them.
Gift cards can be refilled at any of buybuy BABY locations or online at buybuybaby.com/giftcard.
Gift cards can be redeemed online by entering the 8-digit PIN code found on the back of the card. Gift cards can only be redeemed for items and cannot be redeemed for cash, except as required by law.
Gift cards, including pre-paid gift cards provided by banking institutions such as Visa, Mastercard, or American Express, cannot be redeemed for the purchase of other gift cards.
Gift vouchers are not redeemable for portrait studio services.
When an original receipt is given, a new gift card with the remaining value will be issued if a gift card is lost or stolen.
Gift cards can be redeemed in-store at buybuy BABY, BED BATH & BEYOND®, and Harmon Face Values locations, as well as online at buybuybaby.com and bedbathandbeyond.com.
Please keep in mind that as of April 30, 2021, buybuy BABY gift card will no longer be accepted at Christmas Tree Shops and That! or Cost Plus World Market, nor cards with those concepts will be redeemable at buybuy BABY, BED BATH & BEYOND, or Harmon Face Values.
EZ PIN Makes Business Easier
EZ PIN makes business easier for both resellers and customers. With the explosive growth of mobile and online shopping, digital gift cards are essential and versatile purchasing tools that drive customer engagement and revenue growth.
Why EZ PIN?
Our cards are available for use right away. We digitally (and physically) deliver genuine gift card codes to your inbox or phone. The fastest way to receive a gift card without leaving your house is via EZ PIN Panel. We can send you your codes in under 10 minutes (for products available in stock) after receiving your order.