Shopping for the holidays has never been an easy task. There are those people on the list who are simply "impossible to shop for," and the holiday season seems to fly by a little faster each year. Today on EZ PIN we introduce the best gift cards for Christmas. You can order all of them from EZ PIN and boost your sales before and during holidays.
There are more challenges this year in 2021. It's almost as if there's a Christmastime conspiracy against you, with supply chain issues and shipping delays. This is where gift cards come into play in the plot. Gift certificates, for example, were once thought to be lazy, but they are now widely accepted as very thoughtful gifts. Users could take their chances and choose a gift they'll hopefully like on the spur of the moment, but there are so many risks involved. No one wants to have to ask for the gift receipt or pretend to like that offensive sweater.
20 of The Best Gift Cards for Christmas
Gift cards to local establishments, such as a favorite nail salon or restaurant, are great options, but they aren't always available. Here are 20 of the best and most sure-to-please gift cards to give this holiday season.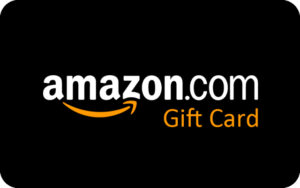 Amazon Gift Card
Amazon gift cards are extremely useful. You can be sure that this gift will be put to good use, whether they need to restock household essentials, try out a new gadget, or treat themselves to whatever they've been eyeing.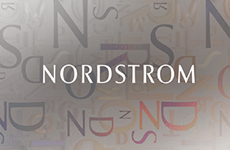 Nordstrom Gift Card
If the recipient is into fashion or beauty, a Nordstrom gift card will allow them to browse all things fashion, accessories, beauty, and home.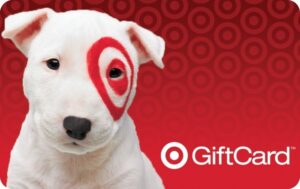 Target Gift Card
It appears that Target is everyone's happy place. Inevitably, users will spend far more than they intended, but at the very least, you can help contribute to whatever goodies they find, whether it's groceries, homewares, or a new pair of shoes.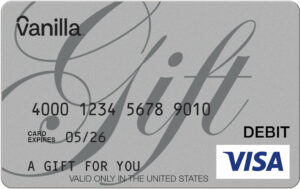 Visa Gift Card
It's like putting money in an envelope… without putting money in an envelope. When it comes to gifting, whether last minute or planned, a general-use card like the ones from Visa is a total failsafe. You can be confident that your donation will be put to good use, whatever they decide.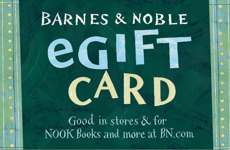 Barnes & Noble Gift Card
The bookworm in everyone's life will appreciate a gift card from Barnes & Noble, a platform where readers can buy books online while the proceeds benefit local bookstores. What's not to appreciate about that?

Uber Gift Card
It may not be glamorous or fun, but the best gifts are often the ones we don't want to spend our own money on. Consider Uber gift cards. Users can give them the gift of safe travels for their next night out or a trip to the airport.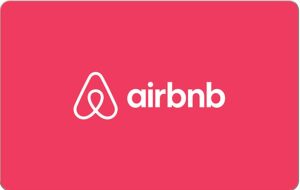 Airbnb
Of course, they'll require accommodations as well. Airbnb hosts thousands of places to stay, ranging from opulently elegant to oddly amusing. If they want to glamp nearby or travel across the country to sleep in the Breakfast at Tiffany's brownstone, Airbnb has them covered.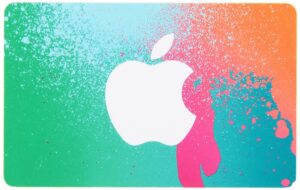 Apple Gift Card
Apple is everywhere, from phones to computers, headphones to televisions, and everything in between. You're most likely reading this on an Apple device right now. An Apple gift card is a very practical gift, whether they need a new charging cable or want to try out AirTags.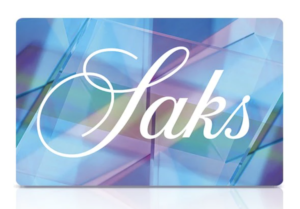 Saks Fifth Avenue Gift Card
When it comes to that special someone with very specific tastes, it's usually best to let them choose something for themselves. But that doesn't mean you can't pamper them a little. Surprise your loved ones with a Saks 5th Avenue gift card so they can treat themselves to something they might not have purchased otherwise.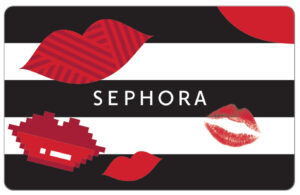 Sephora Gift Card
Have you ever attempted to purchase makeup or personal care items for someone else? The chances of picking up the wrong item are high unless you bring the item into the store with you. Instead, a gift card will save you time and money.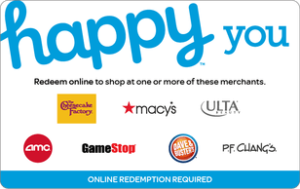 Happy You Gift Card
With a Happy Gift Card, you can provide your recipient with a plethora of options. Each one has a variety of retailers, including Macy's and Bed Bath and Beyond, Ulta Beauty, and GameStop, as well as restaurants such as PF Chang's, The Cheesecake Factory, ColdStone, and others. You can also personalize their appearance online for a more personalized gift.
Why EZ PIN?
Our cards are available for use right away. We digitally (and physically) deliver genuine gift card codes to your inbox or phone. The fastest way to receive a gift card without leaving your house is via EZ PIN Panel. We can send you your codes in under 10 minutes (for products available in stock) after receiving your order. Now you can order the best gift cards for Christmas.
EZ PIN Makes Business Easier
Why you should choose EZ PIN:
It's Quick and Easy
Your Gift Card will be available in minutes after you place your order.
You Have Lots of Choices
Choose from a variety of gift cards and order your desired one.
There are Products for Special Events
This is the ideal last-minute product for ceremonies, graduations, holidays, housewarmings, and more, with options for email, text, and print-at-home or in-store delivery.
It's Simple to Redeem
There is no need to carry or misplace a physical gift certificate. The recipient can redeem the monies at any time by going online. There are no monthly costs and gift cards never expire.
We are concerned about the security of your personal information. We follow widely established standards to protect the personal information provided to us, both during transmission and once received, including encrypting sensitive information, such as payment card information, during transmission. You can contact us at [email protected] if you have any questions or problems concerning the protection of your personal information.