With an Outback Steakhouse gift card, you may sell a perfect product to someone who wants to treat a friend or family member to dinner. Outback Steakhouse is the ideal product for the meat-lover, with a focus on flavor, quality, and authenticity. Your customers may use the gift card to commemorate any event or to reward themselves with a great steak meal. With every gift card purchased from EZ PIN, you'll get more satisfaction, no matter what it's for.
About Outback Steakhouse
Outback Steakhouse is a popular Australian-style steakhouse with a global following. They take pride in providing variety; their unmatched steak cuts are complemented with delectable chicken, ribs, seafood, and pasta options at affordable prices. What is their plan? They are the best in the business because they focus on consistently outstanding food served in a pleasant, friendly environment. Their big portions come at a reasonable price. It's as though you're in the Australian Outback thanks to their laid-back environment.
An Outback Steakhouse Gift Card is the ideal product for anniversaries, birthdays, Mother's Day, Father's Day, and other important occasions. If your customers are unable to take someone out for a special meal, the Outback Steakhouse Gift Card can be used to treat them to one. Fresh off the grill, recipient can savor succulent steaks, short ribs, and grilled chicken. They can even use their gift card to place an online order and have their meal delivered to them. Reloadable Outback Steakhouse Gift Cards can be given as a physical card or as a virtual eGift card.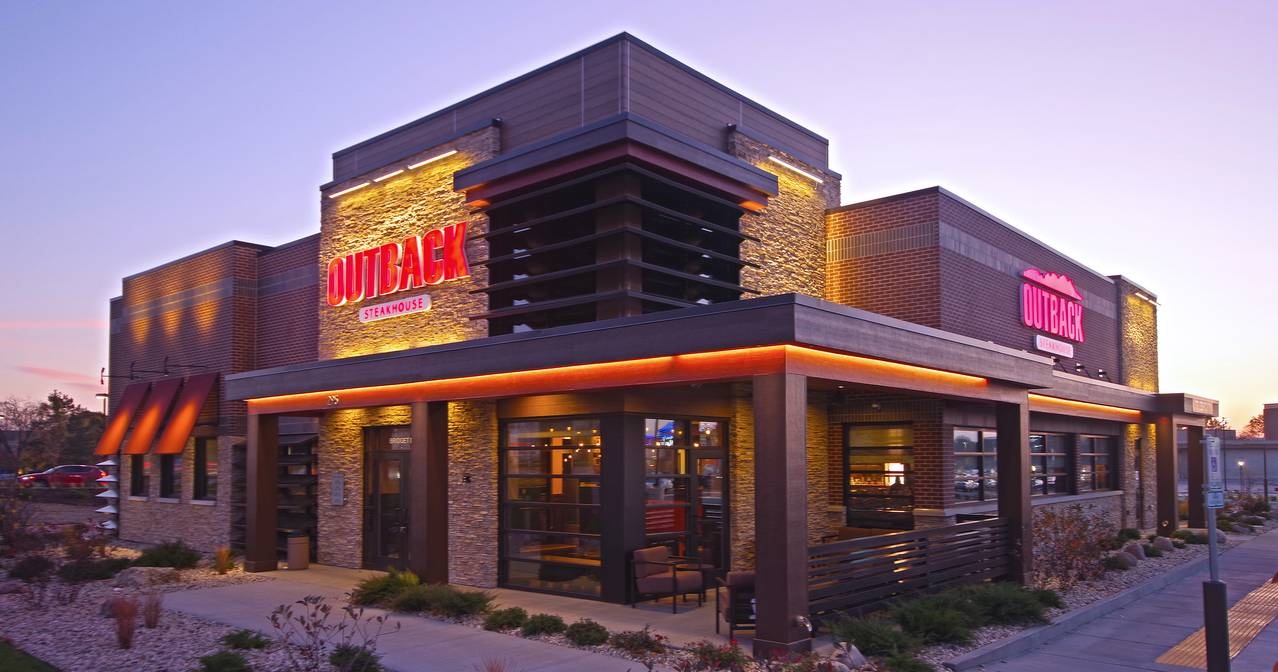 What is Backout Steakhouse Gift Card?
The Outback Steakhouse Gift Card from EZ PIN is a pre-loaded (also known as an eGift card) plastic or digital gift card with a monetary value. This gift card can be purchased on EZPIN.com and used to place orders at any Outback Steakhouse or online at www.outback.com.
Depending on the retailer, EZPIN merchant gift cards can be purchased in denominations ranging from $10 to $500.
Backout Steakhouse Gift Card Features
Acceptance of the following terms is implied by the use of cards.
It can be used at any Bloomin' Brands restaurant in the United States.
Also valid at Outback locations in Puerto Rico and Guam.
If the card is lost or stolen, it has no replacement value.
There are no refunds and no exchanges for gift cards or cash, unless required by law.
Treat this card as though it were cash.
com has a list of locations.
Visit bloominbrands.com for balances and locations.
How to Redeem and Check Balance of Outback Steakhouse Gift Card
In the United States, Puerto Rico, and Guam, redeemable at Bonefish Grill, Outback Steakhouse, Carrabba's Italian Grill, and Fleming's Prime Steakhouse & Wine Bar locations.
To check the balance of an Outback Steakhouse gift card online,
Go to the Gift Cards section on outback.com.
Go to the section "Need Gift Card Help?"
Click on Check Your Balance option.
To check your card balance, enter your 19-digit card number (beginning with 310 or 603) and 4-digit PIN.
Users can also ask a cashier at any Outback Steakhouse location to check their balance for them.
Why EZ PIN?
Quick and Easy. Your Gift Card will be available in minutes after you make your order online.
A lot of choices. Choose from a variety of gift cards and order your desired one.
Products for a Special Event. This is the ideal last-minute product for ceremonies, graduations, holidays, housewarmings, and more, with options for email, text, and print-at-home delivery.
Simple to Redeem. There is no need to carry or misplace a physical gift certificate. The recipient can redeem the monies at any time by going online. There are no monthly costs and gift cards never expire.
Final Words
EZ PIN has evolved and extended its products portfolio to meet the demands of all of its consumers and clients since launching its first office in 2020. EZ PIN has a wide range of gift cards and game cards. 24 hours a day, 7 days a week, get instant digital distribution, superb customer service, and supreme payment comfort!