The iTunes Store has more content than you could consume in ten lifetimes! With over 12 million music, 250,000+ apps, hundreds of thousands of movies and TV series, and a dozen libraries of iBooks to read or listen to, Apple has a lot to offer. All of this programming is accessible to stream on-demand from any Apple device. Buying iTunes Gift Card from EZ PIN is fast, easy and satisfying!
What Is an iTunes Gift Card?
It's everything Apple in a single card! Finally, Apple has merged its three gift cards into a single simple card for users in the United States. Your customers can use it to get whatever Apple product they want! This card replaces the Apple Store Gift Cards, iTunes Gift Cards, and App Store Gift Cards that were previously available. The days of having to choose between app and music gift cards or store credit are long gone. Your customers can use their card code to get anything from a MacBook to an iTunes song to a brand-new e-book. Even for a new phone case or more iCloud storage! Simply enter code upon checkout at any Apple Store, or redeem it to instantly replenish Apple ID balance. There are countless options with just one card.
Order Your iTunes Card Easily Online
Looking for a quick and safe way to enhance your sale? Now is the time to get iTunes Gift Card in bulk online from EZ PIN! Instead of attaching credit cards or providing bank account information, use this safe prepaid credit to give your customers favorite Apple purchases. That ensures there will be no unexpected expenses! Isn't it fantastic? Ordering gift cards from EZ PIN, you can get your code in minutes with rapid digital delivery 24 hours a day, 7 days a week. So, what are you waiting for? Right away, use your chance to get more sale. Give your customers more credit, app downloads, music, movies, and more!
Receive Your iTunes Code Instantly by Email
To complete your order, select the amount you want on your digital gift card and one of the three payment methods we accept. Your code displays on your app immediately, and you receive an email containing the code, an invoice, and redemption instructions within seconds. It doesn't get any easier than this! All you have to do now is sell it and your customers can start shopping all Apple has to offer! If you have any problems applying an order or redeeming coupons, please contact our customer support team. They are delighted to assist!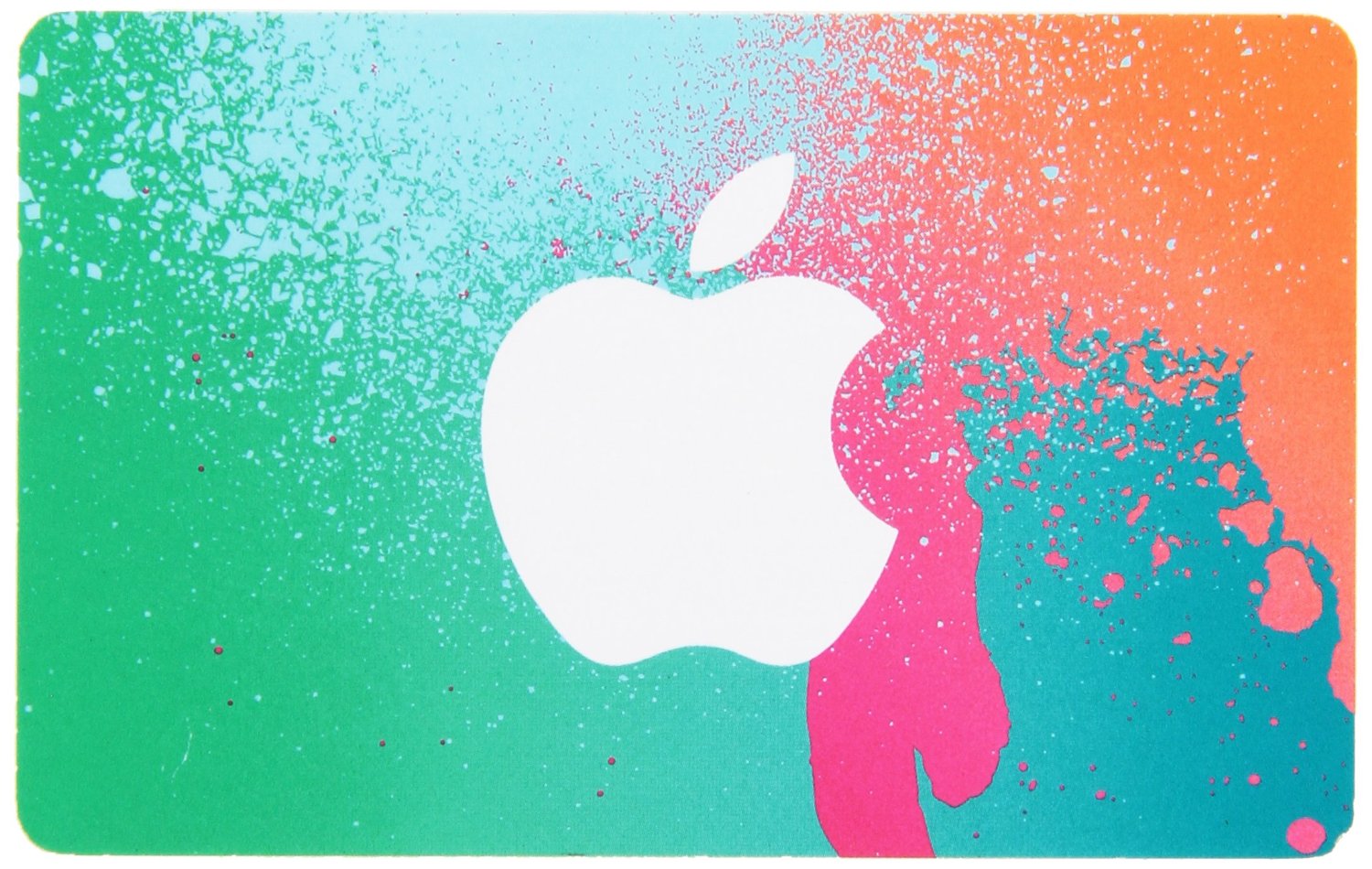 Why Choose an iTunes Card?
When it comes to purchasing Apple products, this digital gift card allows the consumer complete freedom. Whether they want to gift their youngster additional credit for their favorite mobile game or surprise their partner with money for that new computer they've been saving for, there are plenty of options. Personalize it by adding a message and selecting a free design template during purchase. Is it more likely that they utilize an Android or a PC? Order Google Play Card and you'll have the ideal product in no time!
iTunes Gift Card FAQ You Better Know
Does a Digital/Physical iTunes Gift Card Have an Expiration Date?
Your cards will not expire, so you may use them whenever you want!
Where Can I Use an iTunes Gift Card?
Redeem it at Apple.com during checkout or in the App Store to replenish Apple ID balance so you can purchase for apps, music, books, and more.
Are iTunes Gift Cards Region-specific?
They are, indeed. They have to be bought in the country where they will be used.
Is an iTunes Gift Card Reloadable?
Although they are not reloadable, you can quickly replenish your Apple ID balance by redeeming another gift card.
Is It Possible to Use an iTunes eGift Card on an Android device?
Sure! The iTunes Gift Card is a simple gift for iPhone, iPad, and Mac users, but it may also be used for Apple Music on Android and PC. How? Simply install the Music app for Android or the iTunes software for PC on computer. Use the gift card to start a new subscription or top up an existing account. There are over 60 million songs, albums, programs, movies, podcasts, and audiobooks to choose from. Not to mention the Apple Store's hundreds of actual item alternatives, which would make any user – Android or iOS – delighted!
How to Redeem iTunes Gift Card?
Read this article to learn how to redeem Apple Gift Cards.
Why EZ PIN?
Quick and Easy. Your Gift Card will be available in minutes after you make your order online.
A lot of choices. Choose from a variety of gift cards and order your desired one.
Products for a Special Event. This is the ideal last-minute product for ceremonies, graduations, holidays, housewarmings, and more, with options for email, text, and print-at-home delivery.
Simple to Redeem. There is no need to carry or misplace a physical gift certificate. The recipient can redeem the monies at any time by going online. There are no monthly costs and gift cards never expire.
Final Words
EZ PIN has evolved and extended its products portfolio to meet the demands of all of its consumers and clients since launching its first office in 2020. EZ PIN has a wide range of gift cards and game cards. 24 hours a day, 7 days a week, get instant digital distribution, superb customer service, and supreme payment comfort!