With Google Play gift cards, your customers can now buy their favorite app on Google Play from anywhere and at any time. Google Play is one of the most popular applications worldwide, since more than 75% of mobile phone users use the Android operating system. It provides instant access to a variety of sports, movies, books, fun, and other entertainment apps on all of compatible devices.
Google Play Gift Card can be used to buy a variety of items or make in-app purchases. Your customers can use Google Play Gift Card to buy games, songs, books, movies, and other items from the Google Play store after it has been redeemed into their Google Account. In just a few minutes, you can buy Google Play Gift Card online from EZ PIN and sell fun and joy to your customers everywhere across United Arab Emirates, Turkey and United States of America.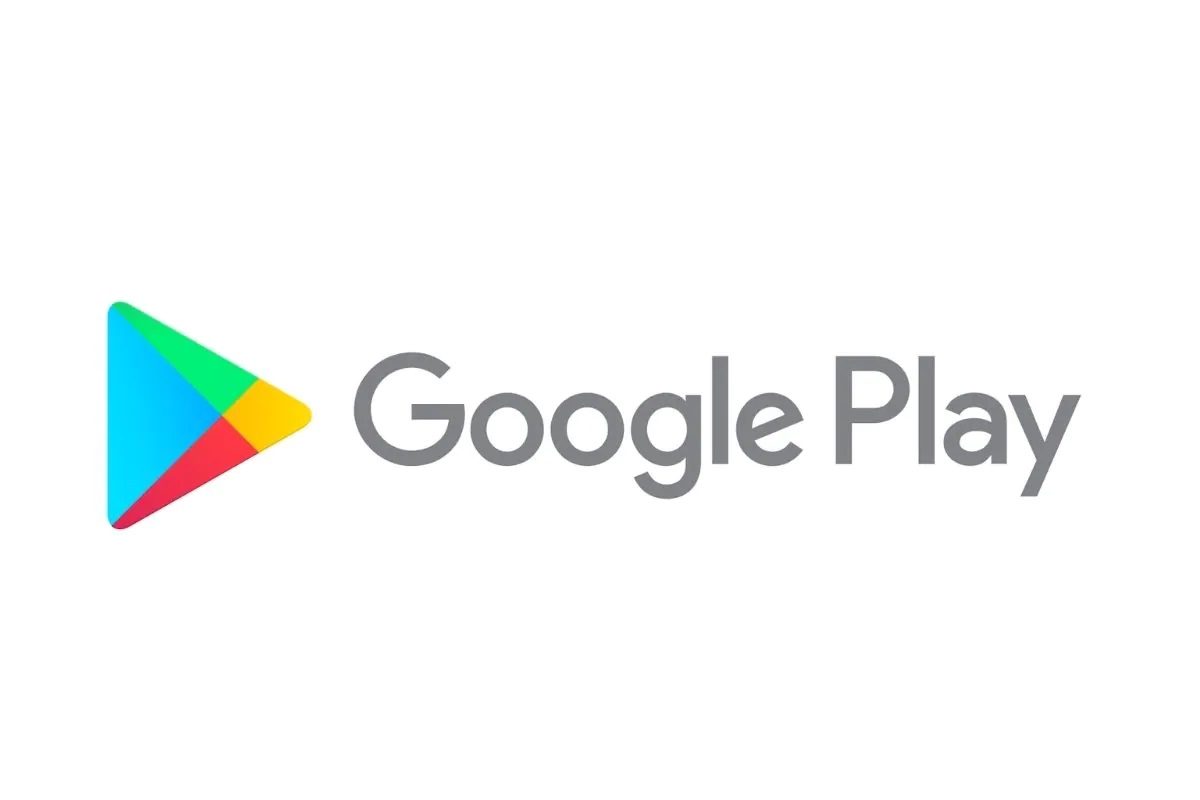 What is the Google Play Gift Card used for?
With the help of a Google Play Gift Cards, your customers can purchase their favorite movie, book, or game. People can make in-app purchases and play games like Earn To Die, Hitman Sniper, Assasin's Creed Identity, and several others. Your customers may also give a Google Play Card as a gift to their friends and relatives to impress them. Isn't it incredible? Simply go to EZ PIN and purchase a Google Play Redeem Code to make transactions on the Google Play Store easy and immediately.
With a Google Play gift card, your customers can easily buy their favorite games and make in-app purchases. They can play games like PUBG, Bike Mayhem, Grand Theft Auto: San Andreas, Minecraft, Real Steel, GTA: Vice City, and more. With the Google Play Card, your customers can buy guns, costumes, Minecraft discounts and vouchers, fitness kits, and other in-app transactions. Ezpin.com offer bulk Google Play Gift Cards.
Google Play is a music streaming service, a bookstore, and a media store in addition to being the world's biggest app store. This makes Google Play gift cards a great present, but that's not what they can be used for. Since Google Pay isn't available to underage users, Google Play gift cards could be the only option for kids to buy content without allowing them access to their parents' credit card by Family Library. All you and your customers need to know about using a Google Play gift card can be found right here.
How to redeem a Google Play Gift Card
After redeeming, the charge amount will be available in Google account, which your customers can use to make in-app transactions and download paid apps. To redeem Gift Card, guide your customers through the following steps.
Open the Google Play website or the Google Play Store app if you're using a device that came pre-installed on a phone or tablet.
In the top right corner of the page, tap on profile photo.
Select Payments & Subscriptions from the drop-down menu.
Redeem the gift code by tapping it.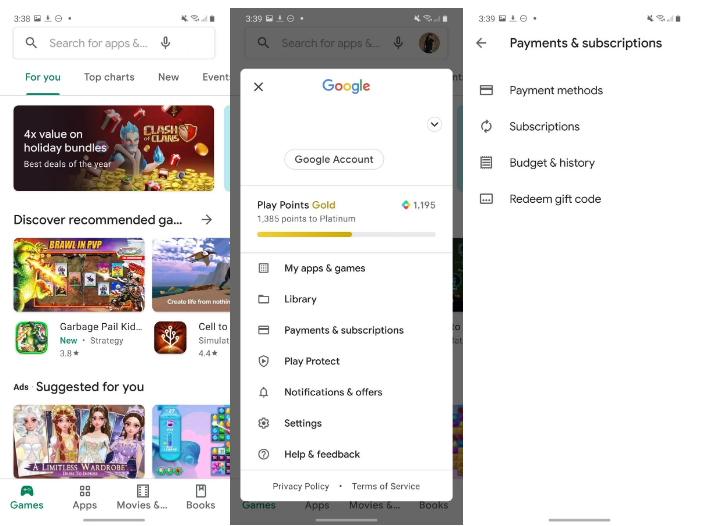 Enter the 16-digit code in the email that came with the digital gift card or printed on the back of your physical gift card under the SCRATCH TO REVEAL CODE strip.
If you have a physical gift card, you can use Scan gift card to take a snapshot of the exposed code instead of pecking it in manually.
Redeem button should be selected.
To validate the account to which you want to redeem the gift card, tap Confirm.
To leave the redemption menu, tap Not now.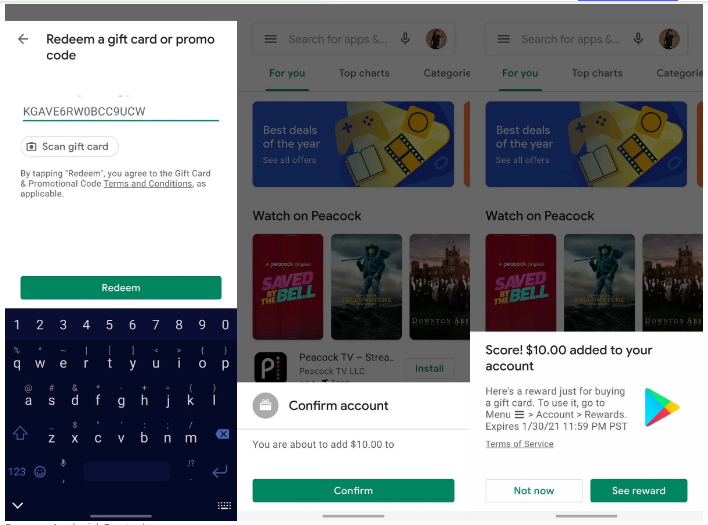 You will use the gift card to purchase apps, sports, videos, TV shows, and books after it has been redeemed. To clarify, the Google Play Store is not the same as the Google Store: Google Play gift cards cannot be used to buy actual items from the Google Store.
Where to buy 
This is going to sound strange, but Google Play is about the only place where you can't get Google Play gift cards. Google Play no longer sells gift cards from its website or app, so don't fret! There are hundreds of stores that sell Google Play gift cards, and knowing where to purchase Google Play gift cards is a lot easier than you would expect, whether you live in the United States, the United Kingdom, Canada, or anywhere else in the world.
If you want to buy in bulk, fast, safe and convenient, EZ PIN is exactly what you are looking for.
Contact us for more information or fill out the relevant form.