Let's start with the most basic truth: pleasing everyone is tough. The dread of someone not liking one's gift is genuine, whether they're shopping for a birthday present or a holiday wish list. There's a better, smarter, and more convenient option now you can offer your customers: gift cards! Not just any, but the iTunes Gift Card! Today in EZ PIN we tell you why iTunes Gift Card is the best product for everyone!
Choosing the perfect gift card is simple at EZ PIN; all you need to know is your customers' needs and favorite brands! Then, according to your budget, select the appropriate denomination and quantity, and the job is done. But what if you're unfamiliar with the brand your customers like, get iTunes gift card for them! If you're curious as to why, we've put together a list of reasons, as well as what they can buy with it!
Why Retailers Choose iTunes Gift Cards
Access to All Downloadable Content
We've seen a lot of choosy people who have no idea what they really want as a gift. An iTunes gift card can be used to download content, which will relieve their stress. These are primarily for Apple users, but they can also be used by Android users.
It may be used to download apps, movies, music, books, games, in-app purchases, and anything else that can be downloaded. However, keep in mind that customers may only buy content; if they want to buy Apple things, they'll need an Apple Store gift card.
Redeemable for Both iOS And Android
It's preferred to give an Android user a Google Play gift card, but there's no need to panic if your customers don't know this. You read that correctly, and there's no need for customers and you to be worry, there are options for Android users as well! Here are some examples of how users can put it to use:
Download Apple Music and redeem it on an Android phone. The iTunes gift card can be used to purchase music.
You may also use your PC to redeem the gift card by downloading the iTunes software.
Discounts and Budget-friendly
You can customize the denomination and currency of your gift cards at EZ PIN. Simply ensure that the amount you choose is appropriate for your budget.
Things You Can Buy With iTunes Gift Card
The iTunes gift card is the greatest retreat for a music enthusiast who is hooked to the latest music releases or a classic track! However, the gift card can be used for more than just music. Let's go over the details of purchasing the downloadable items that we've already covered. Make the most of them, and let's take a musical adventure together.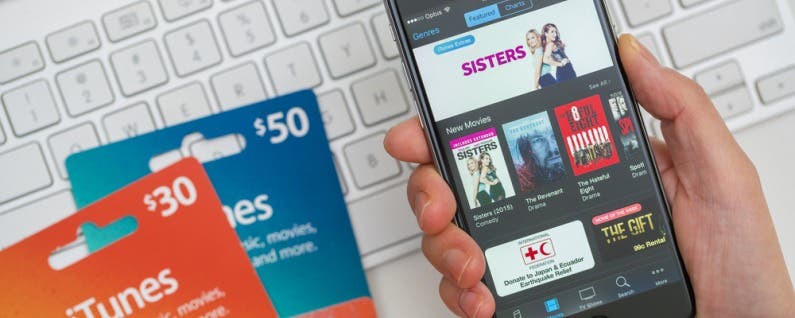 Apple Music Subscriptions and More
Apple Music is a music lover's dream come true. They know what they're doing with unlimited streaming of over 50 million songs on any device, a three-month free trial, and several options for individuals, students, and families. iTunes gift cards can be used to get an active Apple Music membership.
Your customers may watch it on their iPhone or Android device, Mac or PC, Amazon Echo speakers, iPad, Apple Watch, and other devices.
Plus, there's more. Subscriptions can be purchased through the App Store's other apps. Netflix, Hulu, Spotify, ESPN+, Tidal, and Dropbox all have this option in-app.
Get Storage On iCloud
If you and your customers use an iPhone or iPad, you're probably familiar with the term iCloud. Users get 5GB of free storage for photos, movies, and other things when they sign up for iCloud. If someone requires additional storage, he/she must upgrade their subscription. With an iTunes gift card, they may easily purchase the new storage plan.
Buy Applications and Games; In-app purchases, Game Currencies
Your customers can get their hands on the paid apps that they've been wanting to use.
How many times have users been stuck on a level and only needed a few gems to purchase those extra moves? They can use the balance on their gift card to purchase the game currencies they need. Whether it's PokéCoins in Pokémon GO, gems in Clash of Clans, V-Bucks in Fortnite, or just some more moves in Candy Crush Saga, there's something for everyone. You figured it out!
More Offers on EZ PIN
You can come to us at any time of year for the greatest gift cards online to buy practically anything you require. If you enjoy doing your own business, we have solutions for you to enhance your sale.
That's all we've got for now about why iTunes gift card is the best product.
Remember to do business wisely.