The Home Depot is the world's largest home improvement retailer, offering thousands of products. Flooring, paint, bath, kitchen, outdoor living products, appliances, tools and hardware are all available at The Home Depot. EZ PIN sells The Home Depot Gift Cards in bulk and resellers can order today and enhance their sales.
The Home Depot enables doers to make better use of their time and money. From free delivery on over a million online items to picture and voice search in an award-winning app, it got customers covered. The Home Depot has made home improvement purchasing easier than ever before. It's an excellent time to be a successful reseller.
About The Home Depot
The Home Depot is the world's largest home improvement specialty retailer, with 2,269 retail locations in all 50 states at the United States of America, the District of Columbia, Puerto Rico, Virgin Islands, Guam, Canada, and Mexico. For thousands of home products, your customers can choose from renowned name brands and high-quality proprietary labels. When you sell The Home Depot Gift Cards, you will earn the gratitude of your customers.
The Home Depot Gift Cards Features
The Home Depot Gift Cards are available in denominations ranging from $3 to $2,000 USD.
Emails and gift cards' PINs are delivered within minutes after purchase (if available in stock).
The Gift Cards will be sent to you via Email, SMS, WhatsApp, and Download option.
Redemption is available Online and in-store.
Online: Shop online at homedepot.com. Choose the Gift Card payment option at the checkout. Enter the above-mentioned eGift Card# and PIN. The value of eGift Card will be deducted from the total amount owed. Unused funds may be applied to future purchases.
In-store: Customers may use their smartphone to open their eGift Card, or print the gift card. You as reseller may use your EZ PIN Mobile Application or EZ PIN POS Machine to activate gift cards for customers. To redeem eGift Card, customers may present the barcode at the checkout of any Home Depot store in the United States.
There are no expiration dates for the gift cards.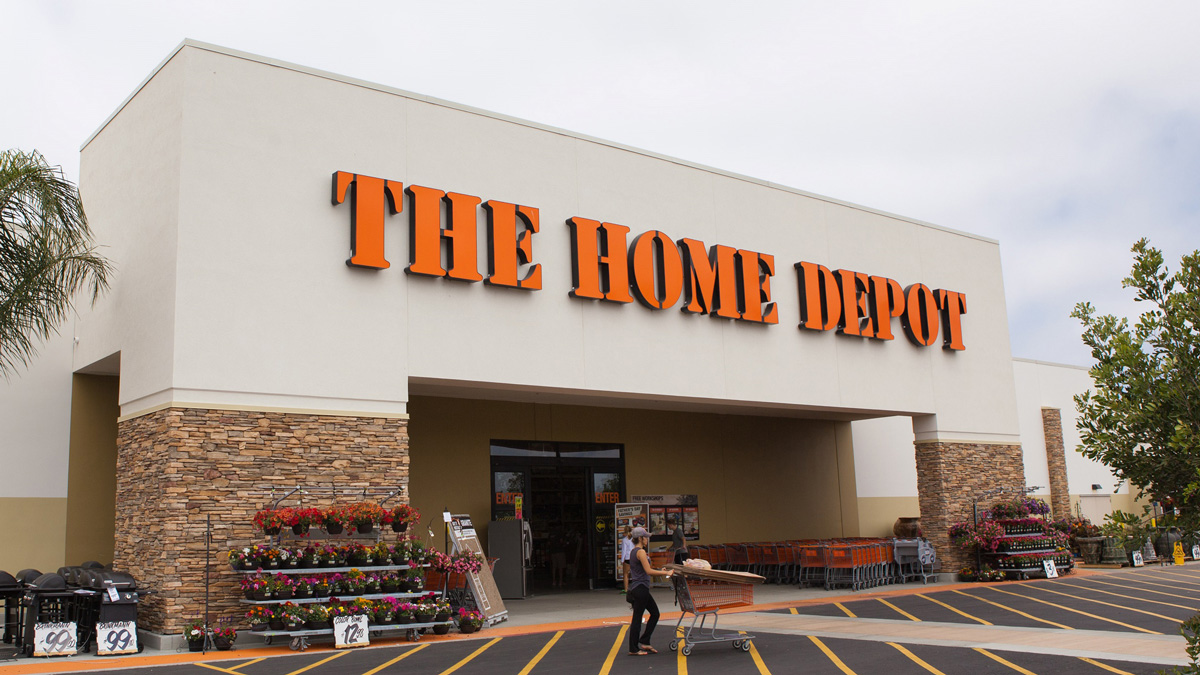 The Home Depot Gift Cards Terms & Conditions
The Gift Card is redeemable for merchandise/services at any The Home Depot location in the United States, Canada, or online at HomeDepot.com.
Gift Cards are not credit/debit cards and cannot be redeemed for cash or credit unless required by law.
Gift Cards cannot be used to pay off any credit or loan balances, Tool Rental Deposits, or in-home purchases.
Visit your local store to replace a lost or stolen gift card.
Gift Cards that are lost, stolen, or destroyed will not be replaced unless proof of purchase is provided.
The value of the gift card at the moment it is reported lost or stolen is its replacement value.
Unless required by law, cash-purchased gift cards will not be replaced.
Returns for items bought with this gift card are subject to The Home Depot's Returns Policy (details available at any The Home Depot location), with qualifying refunds granted in store credit.
In the sole discretion of the issuer, a gift card may be cancelled or denied if fraud is suspected.
You can check your balance at any The Home Depot location or online.
Reload the value of your gift card at any The Home Depot location or online at HomeDepot.com.
Gift Card is redeemable for cross-border redemptions at The Home Depot's applicable local currency conversion rate at the time of redemption.
Home Depot Incentives, Inc. is the company that issues the gift card.
Why EZ PIN?
Our cards are available for use right away. We digitally deliver genuine gift card codes to your inbox or phone. The fastest way to receive a gift card without leaving your house is via EZ PIN Panel. We can send you your codes under 10 minutes (for products available in stock) after receiving your order.
EZ PIN Makes Business Easier
Why you should choose EZ PIN:
It's Quick and Easy
Your Gift Card will be available in minutes after you place your order.
You Have Lots of Choices
Choose from a variety of gift cards and order your desired one.
There are Products for Special Events
This is the ideal last-minute product for ceremonies, graduations, holidays, housewarmings, and more, with options for email, text, and print-at-home or in-store delivery.
It's Simple to Redeem
There is no need to carry or misplace a physical gift certificate. The recipient can redeem the monies at any time by going online. There are no monthly costs and gift cards never expire.
We are concerned about the security of your personal information. We follow widely established standards to protect personal information provided to us, both during transmission and once received, including encrypting sensitive information, such as payment card information, during transmission. You can contact us at [email protected] if you have any questions or problems concerning the protection of your personal information.