Talabat is a popular online meal delivery business in Kuwait, Saudi Arabia, the United Arab Emirates, Bahrain, Oman, Qatar, Jordan, Egypt, and Iraq. Talabat connects people with their favorite eateries in a seamless manner. It only takes a few taps on our site to place an order through Talabat from preferred location. Talabat Gift Cards are now available on EZ PIN and you can order right away.
About Talabat
Talabat is the number one meal delivery app in the Middle East and North Africa, having operations in Kuwait, the United Arab Emirates, Qatar, Bahrain, Egypt, Oman, Jordan, Iraq, and the Kingdom of Saudi Arabia. The app provides a variety of restaurant and grocery delivery alternatives and easily connects clients with their favorite dishes in just a few taps. Other delivery categories, such as pharmacy, flowers, and others, have recently been added to the app. Customers can enjoy quick delivery, a plethora of selections, and simple online payment, all at their fingertips.
Talabat Gift Card is an easy way to order food without using credit card.
They say:
At Talabat, we believe that you are the future. How can we play a larger part in your life, assisting you in creating and enjoying the moments that matter? We want to help you create and appreciate every single moment, whether it's a quick lunch for yourself, a romantic meal for you and your date, dinner for your complete family, or even having your daily shopping delivered in record time.
Talabat was founded in 2004 by a small group of entrepreneurs in Kuwait, and its success quickly spread to the rest of the GCC region and Jordan, making it the region's top and most popular food ordering app, linking users to restaurants that cater to all taste preferences.
What is Tabalat Gift Voucher?
Talabat gift voucher is a service that allows users to purchase preset amount gift vouchers from Talabat and send this coupon to a friend or use it when completing orders through Talabat. Talabat allows you to purchase gift vouchers in denominations of 5, 10, 20, 50, 100, and 200 SAR/AED.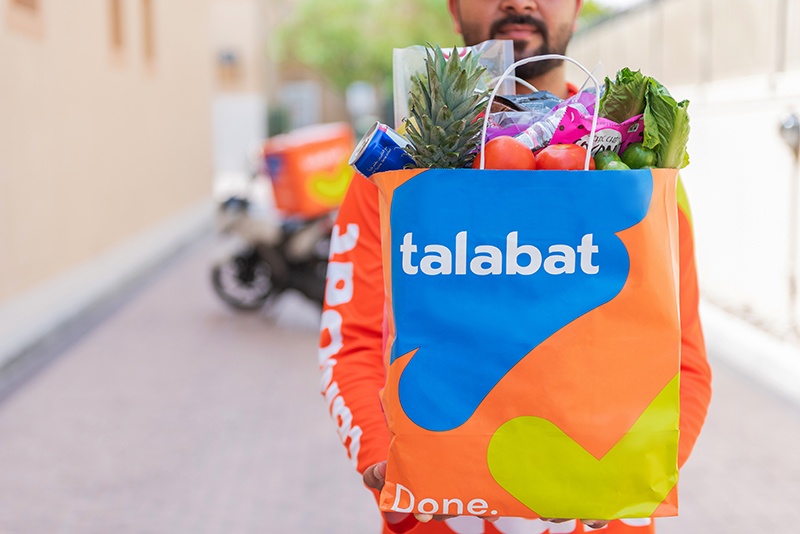 Talabat Gift Voucher Terms & Conditions
The voucher's entire value can only be used once in a single purchase. If the total value is not used, there will be no reimbursement for any unused funds.
This Voucher will be sent to your registered email address within minutes (if available in stock) or 1-3 working days (if not available in stock).
The eGift Voucher includes an expiration date. (Validity: 6 months from the date of issue.)
For the discount to be applied correctly, the order value must be more than the eGift voucher value. Other payment methods are available for the order's balance.
This eGift voucher is valid for all Talabat services.
This eGift card can be used in conjunction with restaurant menu savings.
If the eGift Coupon does not operate properly, please contact customer service and the voucher code will be reactivated within 7 working days. If the code is not activated, the voucher value will be credited to the customer's wallet.
This voucher is not redeemable for cash, refunds, or returns, and it cannot be extended.
Talabat Gift Cards Redemption Details
The eGift Card will be activated within 48 hours of purchase.
Each eGift card can only be used once and is only valid for one transaction.
This eGift Card is only available to registered customers who make online purchases.
For the discount to be applied correctly, the order value must be at least AED 1 more than the face value of the eGift Card. Other online payment options can be used to pay the order's balance.
The delivery charges will not be covered by the voucher and must be paid for separately.
This eGift coupon cannot be combined with any other code and is only good on Talabat daily.
The voucher is good for 6 months from the date of purchase, however if it is redeemed but not used in an order, it is transferred to the Vouchers area and is valid for 30 days.
This eGift is only valid when ordering online through the Talabat app or website.
eGift Cards that have expired cannot be extended, swapped, or reimbursed.
How to Use Talabat Vouchers
Download and sign up for the app. A voucher must be utilized in the TALABAT App/Website by completing the procedures below:
Launch the app;
Select "Food" and select your preferred restaurant.
Make a list of the items that must be selected (minimum order value must be greater than the voucher value).
Select "View Basket."
In the basket, click the "Add Voucher" button.
Enter the voucher code and press the "Use Voucher" button.
On the checkout page, click "Apply."
More About Talabat
When you order food from www.Talabat.com, there is NO HUMAN ERROR.
Talabat is devoted to donating a portion of its monthly revenue to social aid and to donating a portion of every order value to charity.
Talabat offers a number of training programs to its team members in order to help
them enhance their abilities and advance in their professional careers. They are constantly striving to improve their workplace in order to make it a more enjoyable and dynamic place to work.
Talabat is one of the region's and the Gulf Cooperation Council's first bilingual online meal delivery websites.
What are you waiting for? You want to enhance your sale in MENA? Order Talabat Gift Cards in bulk from EZ PIN; fast, easy, and safe.