DSW Designer Shoe Warehouse is the go-to place for shoe lovers all around the world! Customers can shop online and in stores nationwide for an incredible selection of designer shoes and accessories for men, women, and children at unbeatable prices. DSW makes it easy to acquire what customers want without spending a fortune, with hundreds of styles for the whole family and a highly lucrative loyalty program. EZ PIN sells DSW Gift Card in bulk and resellers can order them today and start selling right away.
About DSW
Sell a DSW Gift Card to customers, friends, and family members who are passionate about stylish shoes, as well as casual, athletic, work, and other footwear. DSW stores are shoe superstores with a rewarding loyalty program and even free shipping choices on the internet. The selection of shoes, boots, sandals, and accessories is fantastic, but the prices are even better. With over 24,000 pairs of shoes in stock at each of their more than 430 locations across the United States, the selection of shoes, boots, sandals, and accessories is fabulous, but the prices are killer. Hundreds of famous brands, including Giuseppe Zanotti, Saint Laurent, Steve Madden, Madden Girl, Birkenstock, Dan Post, Timberland, and hundreds more, are offering huge savings on everything for men, women, and children. Anyone who wears shoes will appreciate a pair from the DSW gift card.
What is DSW Gift Card?
DSW Gift Card is a perfect product for someone who enjoys shopping for name-brand shoes at a bargain. DSW stores are supermarkets for shoes, boots, sandals, and more for men, women, and children, with over 430 locations around the United States. With free delivery options, customers may get designer labels for dresses and top brands for casual and sporty shoes and accessories. A DSW Gift Card is usually a wonderful choice for both shoe fashionistas and bargain hunters.
A DSW gift card might open up a world of elegance and comfort. If you know a fashionista who appreciates stylish footwear, a gift card could be the ideal product. They'll be able to pick the style and size they want, ensuring a great fit each time.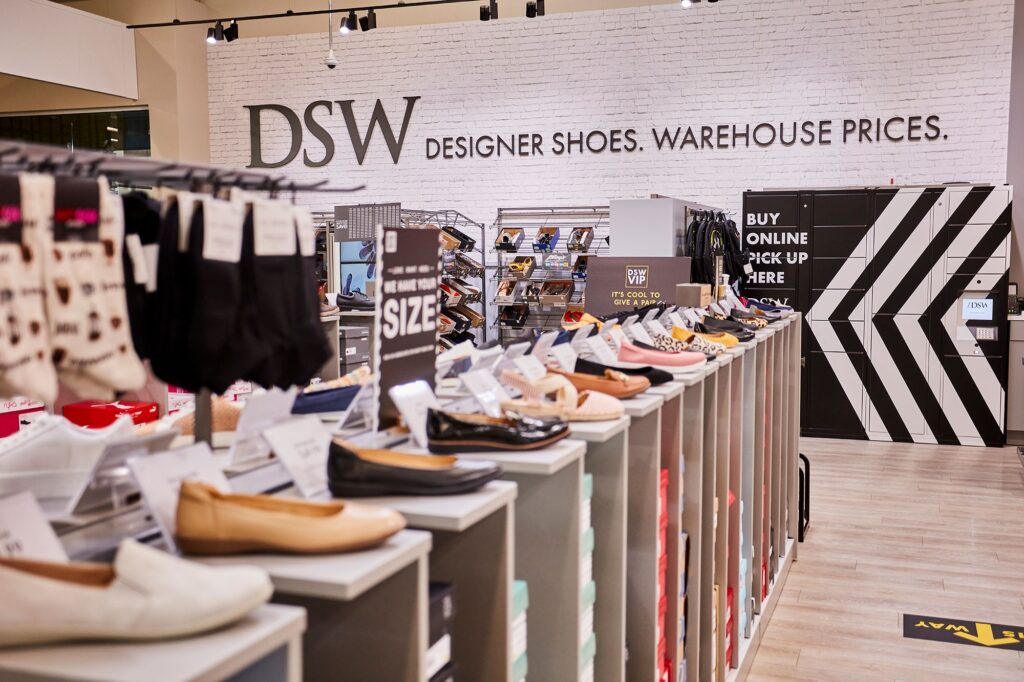 Gift cards are ideal for birthdays, Christmas, and other special occasions. You can also get a quick eGift card for your tech-savvy customers. DSW eGift Cards are available in denominations ranging from $5 to $500.
DSW Gift Card Terms & Conditions
Visit DSW website, any DSW store, or call 1.888.895.2504 to check your card balance.
This card can only be used to buy products at DSW stores or online at dsw.com.
Unless otherwise permitted by relevant law, this card may not be used at DSW Canada stores, on www.dswcanada.ca, for the purchase of gift cards, or redeemed for cash.
This card will not be replaced if it is lost or stolen without the original sales receipt.
The value of this card at the time of loss or theft will be used as the replacement value.
There is no expiration date for this gift card.
Your acceptance of these terms and conditions, which are controlled by the laws of the state where this card was acquired, is implied by your use of this card.
Brand Card Services is the company that issues this card.
How to Redeem DSW Gift Card
To Redeem Online
Enter the DSW eGift card number and PIN during online checkout at dsw.com.
To Redeem In-Store
Print this page and show it to the cashier during checkout.
In-Store Mobile Redemption Instructions
Recipient:
To redeem your eGift Card from a mobile device, display the gift card number and associated PIN (if applicable) to the cashier at the time of purchase.
Cashier:
Scan or hand-key the gift card number and enter the associated PIN (if applicable) into the POS.
EZ PIN Makes Business Easier
EZ PIN makes business easier for both resellers and customers. With the explosive growth of mobile and online shopping, digital gift cards are essential and versatile purchasing tools that drive customer engagement and revenue growth.
Why EZ PIN?
Our cards are available for use right away. We digitally (and physically) deliver genuine gift card codes to your inbox or phone. The fastest way to receive a gift card without leaving your house is via EZ PIN Panel. We can send you your codes in under 10 minutes (for products available in stock) after receiving your order.