Minecraft is a creative, family-friendly, and open-world game that is not just popular among children, but individuals of all ages. Developed by Mojang, the basic purpose is to construct within a virtual environment of cubic blocks. It is fully pay-based, unlike many of today's popular games. As a result, the Minecraft Gift Card is ideal for young gamers who don't have the financial resources to purchase the game on their own.
What is Minecraft Gift Card?
A handful of Minecoins is a terrific complementary gift for younger gamers who already own the Java Edition and enjoy it. These are the in-game currency that you can use to purchase skins, texture packs, planets, and other game-enhancing material. If that's not enough, here's another suggestion: get an Amazon Gift Card so the lucky person can acquire some Minecraft items as well.
More About Minecraft
In Minecraft gamers can also combat mobs, dig for minerals, and explore the boundless landscapes in addition to creating worlds with boundless possibilities. You can order Minecraft Gift Card on EZ PIN easy and fast and receive your codes within minutes.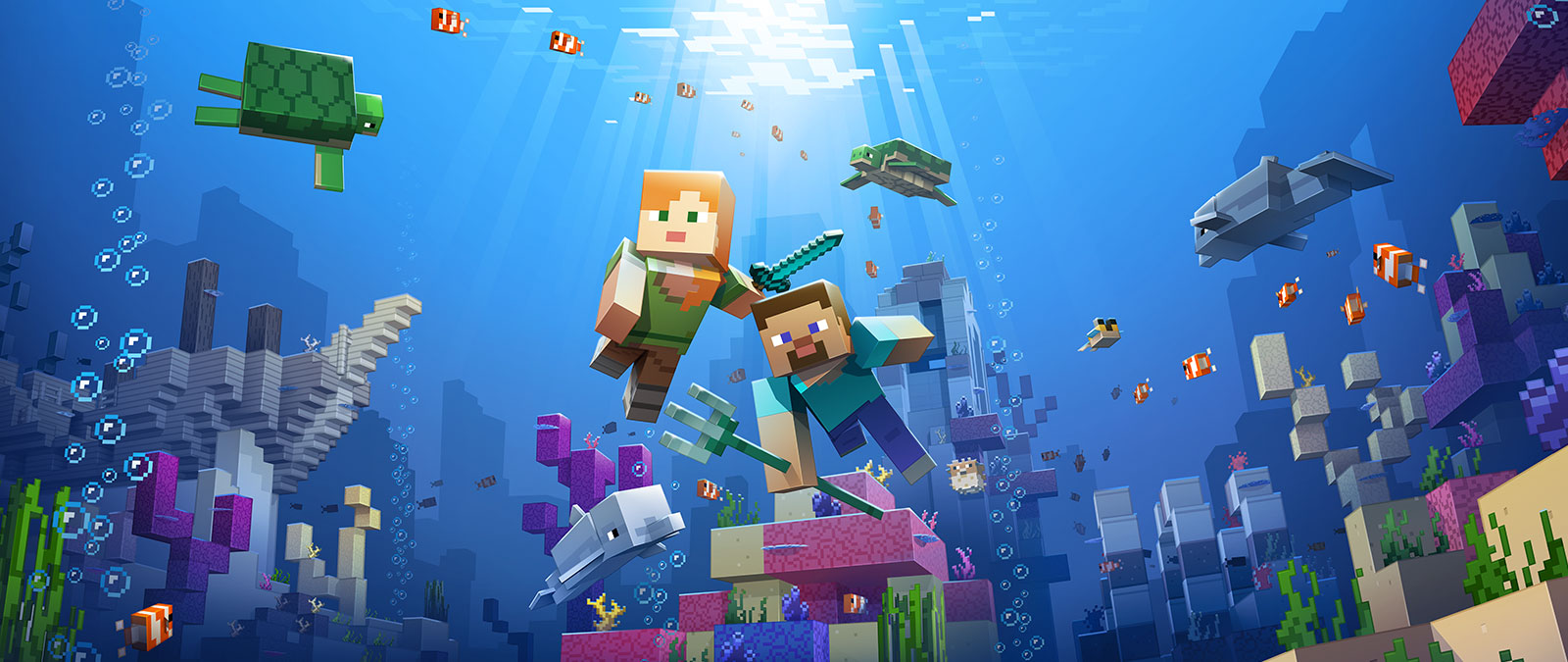 Is Minecraft Worth Buying?
You might be asking if purchasing Minecraft Gift Card is worthwhile, and the answer is a loud yes! Minecraft is the most popular game on YouTube, with over 100 million registered users. Minecraft is a game that teaches both problem-solving skills and strategic planning, with gameplay centered on using resources to build structures and equipment for protection. This game may be adjusted for users of all ages because the complete version provides access to a variety of various modes ranging from easy to difficult.
Buy a Minecraft Gift Card Easily Online
A Minecraft Gift Card is the most convenient way to obtain the PC edition of Minecraft. Your customers can get complete payment convenience with this smart card. The gift code will arrive in your inbox in seconds, ready to be used for the Java version of the game. It's ideal for anyone who wants to try their hand at the popular and creative construction game. It's not only a lot of fun to play, but it's also a terrific educational game. This game is not to be missed, with over 112 million monthly active players! Simply request your gift cards from EZ PIN and your customers can redeem it to begin mining, building, or fleeing creepers right away!
Get Your Minecraft Code Instantly by Email
One of the many benefits of shopping at EZ PIN is the ability to choose your preferred payment method. To purchase your digital card, choose from one of the three safe payment ways we accept. Your Minecraft gift code will display on the screen of EZ PIN app as soon as the transaction is done. We'll also send it to you through email, along with your invoice and redemption instructions. Please contact our customer support staff if you have any issues receiving or redeeming the code or if you have any inquiries. They'd be delighted to assist you via chat, email, or Facebook Messenger.
What Devices Support the Minecraft Java Edition?
The game runs on Windows, Linux, and Mac OS X. It features a decade's worth of upgrades and supports cross-platform play between various operating systems. Skins and customizations developed by users are also supported. The complete list of features for each platform can be seen on Minecraft's website.
How To Use Minecraft Gift Card?
Click the add to cart button on our Minecraft page.
Choose your preferred payment method and provide your email address and name.
Complete the process, and your code will arrive in your inbox in no time!
Why EZ PIN?
Quick and Easy. Your Gift Card will be available in minutes after you make your order online.
A lot of choices. Choose from a variety of gift cards and order your desired one.
Products for a Special Event. This is the ideal last-minute product for ceremonies, graduations, holidays, housewarmings, and more, with options for email, text, and print-at-home delivery.
Simple to Redeem. There is no need to carry or misplace a physical gift certificate. The recipient can redeem the monies at any time by going online. There are no monthly costs and gift cards never expire.
Final Words
EZ PIN has evolved and extended its products portfolio to meet the demands of all of its consumers and clients since launching its first office in 2009. EZ PIN has a wide range of gift cards and game cards. 24 hours a day, 7 days a week, get instant digital distribution, superb customer service, and supreme payment comfort!