Do your customers want to play Final Fantasy XIV without being locked into a subscription for the rest of their life? They can simply purchase a Final Fantasy XIV Online: 60 Day Time Card. You, as a reseller, can order FFXIV from EZ PIN online 24 hours a day, seven days a week to extend your sales and make your gamer customers happy.
The FFXIV Game Time Card code will be emailed to you immediately and can be redeemed directly on your Square Enix account. Purchasing a Final Fantasy XIV Online: 60 Day Time Card subscription has never been simpler or more affordable for gamers! There is no need for a credit card, and there is no waiting time.
When the 60-day trial period expires, users will have the option of renewing their Final Fantasy 14 subscription. Simple, quick, and safe!
Get FFXIV Gift Card from EZ PIN in Bulk
Finish your transaction with one of our safe online payment methods to get the FFXIV subscription code in your inbox (Email), your WhatsApp, your phone (SMS) and you can download it directly from your panel. It will also be sent to your email address, along with your invoice and redemption instructions.
What is an FFXIV Time Card?
Gamers can explore the amazing world of Eorzea with their own avatar in this cool online multiplayer game. Square Enix  Final Fantasy XIV: A Realm Reborn is a legendary online multiplayer role-playing game. The game is subscription-based, which means they can purchase playing time to participate. Instead of subscribing permanently, they can use a prepaid card to subscribe for a set period of time. Users can add 60 days of playing time to their account with this game time card.
Give Your Customers FFXIV Game Time
Every gamer will be delighted with the gift of FFXIV game time! After all, this game has already been named the best game of the year several times. One could legitimately refer to it as a cult game. Even with over 14 million players worldwide, you can help the game's fan base grow by selling someone an FFXIV Game Time Card as a gift. You can simply add other popular game cards and sell them as a perfect bundle, products such as Steam or PSN cards would be the best.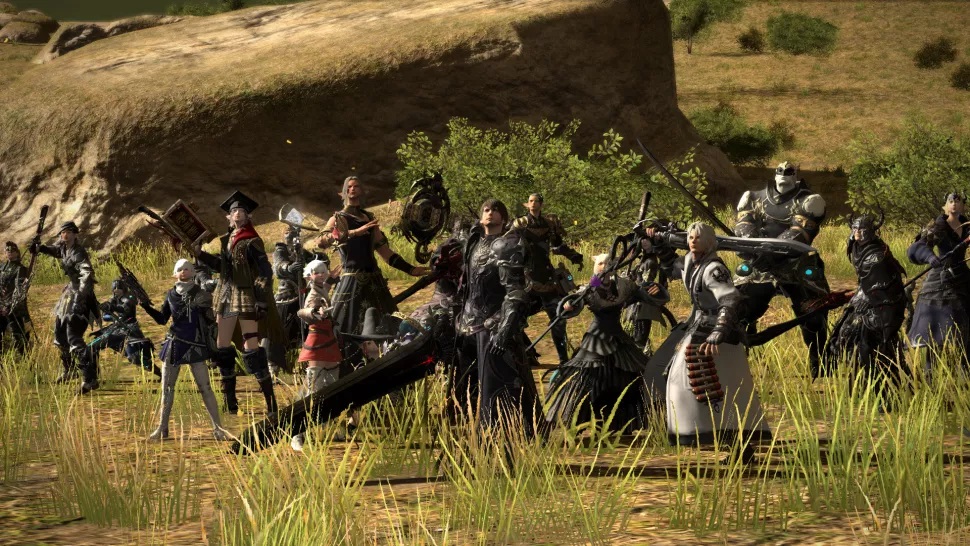 How to Use Final Fantasy XIV Gift Card and Subscribe
Final Fantasy 14 Online is a massively multiplayer online role-playing game that operates on a subscription model, so once your subscription expires, gamers will have to purchase more time to continue playing the MMMORPG.  If gamers play the free trial, they have as much time as they want to finish the content. Even if they complete the trial's story and max out all of their job levels, they can still log in and play for free.
If users play a purchased version of FFXIV, they will only need to pay for a subscription. EZ PIN sell FFXIV gift cards directly, it is 60-day codes for around $30.
How to Subscribe FFXIV
Click "Manage Service Options" after logging in with your Square Enix account.
Under the "Subscription Renewal" banner, you can either add game time with a retailer-purchased card or pay with a credit card.
Users have two subscription options when they pay for their subscription directly through Mog Station.
There are two subscription options available:
Standard subscription ($14.99 per month)
Entrysubscription ($12.99 per month)
Game time cards can also be purchased from retail stores or online retailers such as Amazon, HiGift, and the Square Enix Online Store. For $29.99, these cards provide 60 days of game time.
Select "Add Game Time Card" and enter the code on the back of the card if you use this method. A copy of the code can also be included on a printed receipt by some retailers. Because time for game cards does not automatically renew, gamers must keep it topped off with a new card to continue playing.
Why EZ PIN?
Our cards are available for use right away. We digitally (and physically) deliver genuine gift card codes to your inbox or phone. The fastest way to receive a gift card without leaving your house is via EZ PIN Panel. We can send you your codes in under 10 minutes (for products available in stock) after receiving your order. Now you can order the best gift cards for Christmas.
EZ PIN Makes Business Easier
Why you should choose EZ PIN:
It's Quick and Easy
Your Gift Card will be available in minutes after you place your order.
You Have Lots of Choices
Choose from a variety of gift cards and order your desired one.
There are Products for Special Events
This is the ideal last-minute product for ceremonies, graduations, holidays, housewarmings, and more, with options for email, text, and print-at-home or in-store delivery.
It's Simple to Redeem
There is no need to carry or misplace a physical gift certificate. The recipient can redeem the monies at any time by going online. There are no monthly costs and gift cards never expire.
We are concerned about the security of your personal information. We follow widely established standards to protect the personal information provided to us, both during transmission and once received, including encrypting sensitive information, such as payment card information, during transmission. You can contact us at [email protected] if you have any questions or problems concerning the protection of your personal information.