Today in EZ PIN Blog we introduce a selection of the best gift cards for women, as well as the reasons why they're ideal for spouses, girlfriends, and all the females you care about and are among your customers. Here are the best gift cards for women that you can order from EZ PIN and plan for Holiday sale!
Best Gift Cards for Women
Visa or MasterCard Gift Cards
Universal gift cards provided by Visa® or MasterCard® can be used to make purchases whether your (female) customers shop at a mall, in a boutique, or in a warehouse store.
Bank-issued gift cards can also be used to have a new hair color, spend some time in a spa, pay a parking ticket, or enroll in a cooking (or whatever) school for busy women. This is a time-saving gift card that can be used in a variety of ways, whether your customers are buying online or in-store. Don't forget that customers may design a personalized gift card by uploading a photo from their smartphone, laptop, or social network account to these cards.
Gift cards you can order from EZ PIN:
Multi-Store Gift Cards
A multi-store gift card is the best choice if your customers are not sure which gift card to get the lady in their life but want something more particular than a general use card.
Gift cards you can order from EZ PIN:
Bed Bath & Beyond Multi-Brand
Bloomin' Brands
Darden Restaurants
Landry's
Holiday Favorites Gift Cards
The Holiday Favorites gift cards, offer a lovely design and a variety of uses. The recipient of the Holiday Favorites gift cards can swap it for a physical or digital gift card to any of the retailers or restaurants on the card. So she can go shopping for makeup, eat a good meal, see a movie, and so on. Because the entire experience can be digitized, this is a terrific option for contactless gifting.
Gift cards you can order from EZ PIN:
Hard Rock Café
Gift of Choice
Department Store Gift Cards
Women aren't known for keeping their shopping habits a secret. She'll tell where she got her shirt if someone complements it. If someone compliments her jewelry, she'll tell where to get the matching bracelet. With a little work, one can figure out the places she frequents and acquire gift cards for those stores. Women choose gift cards from department stores because they offer a diverse assortment of items and styles, are generally conveniently located, and have extensive online storefronts.
Gift cards you can order from EZ PIN:
eBay
DSW
com
Lowe's
Overstock
Columbia Sportswear
Home Depot
Aéropostale
Her Favorite Clothing Store Gift Cards
Despite their busy schedules, many women visit their favorite specialized stores such as Victoria's Secret, Lululemon Athletica, GAP, and Anthropologie. A gift card to her favorite store where she can indulge in her guilty pleasure will be a pleasant treat.
Gift cards you can order from EZ PIN:
DSW
Nordstorm
Old Navy
Columbia Sportswear
Lowe's
Saks Fifth Avenue
Saks Fifth Avenue OFF 5TH
Foot Locker
Girls Night Out Gift Cards
Nothing beats a night out with the gals, whether it's laughing, chatting, or celebrating. Women will appreciate a night out with friends and the gift card that makes it possible, whether it's a pottery party or a simple get-together at a neighborhood restaurant.
Gift cards you can order from EZ PIN:
Deliveroo
Applebee's
Boston Market
Burger King
Carrabba's Italian Grill
Darden Restaurants
Cold Stone Creamery
Fleming's Prime Steakhouse & Wine Bar
Domino's
Harry & David
Hard Rock Café
Jersey Mike's
IHOP
Home Chef
Pinkberry
Papa John's
Texas Roadhouse
Steak 'n Shake
com
Red Robin
Groupon
Red Lobster
Omaha Steaks
F. Chang's
TGI Friday's
Pampering Gift Cards
When it comes to treats, ladies don't always make time for them… Some of the greatest gift cards are those that provide the receiver a few options for how to use them. If your customers know exactly which salon or spa their lady prefers, they can shop locally and purchase the gift card straight from you.
Gift cards you can order from EZ PIN:
Discount Department Store Gift Cards
Home Depot, Bed Bath & Beyond, and other home goods gift cards would be at the top of our list. All of us enjoy finding fashionable clothing at reasonable pricing. Check out these options if your customers or the woman in their life enjoys rummaging through the racks in quest of a bargain.
Gift cards you can order from EZ PIN:
Home Depot
Overstock
Yankee Candle
FragranceNet.com
Bath & Body Works
Bed Bath & Beyond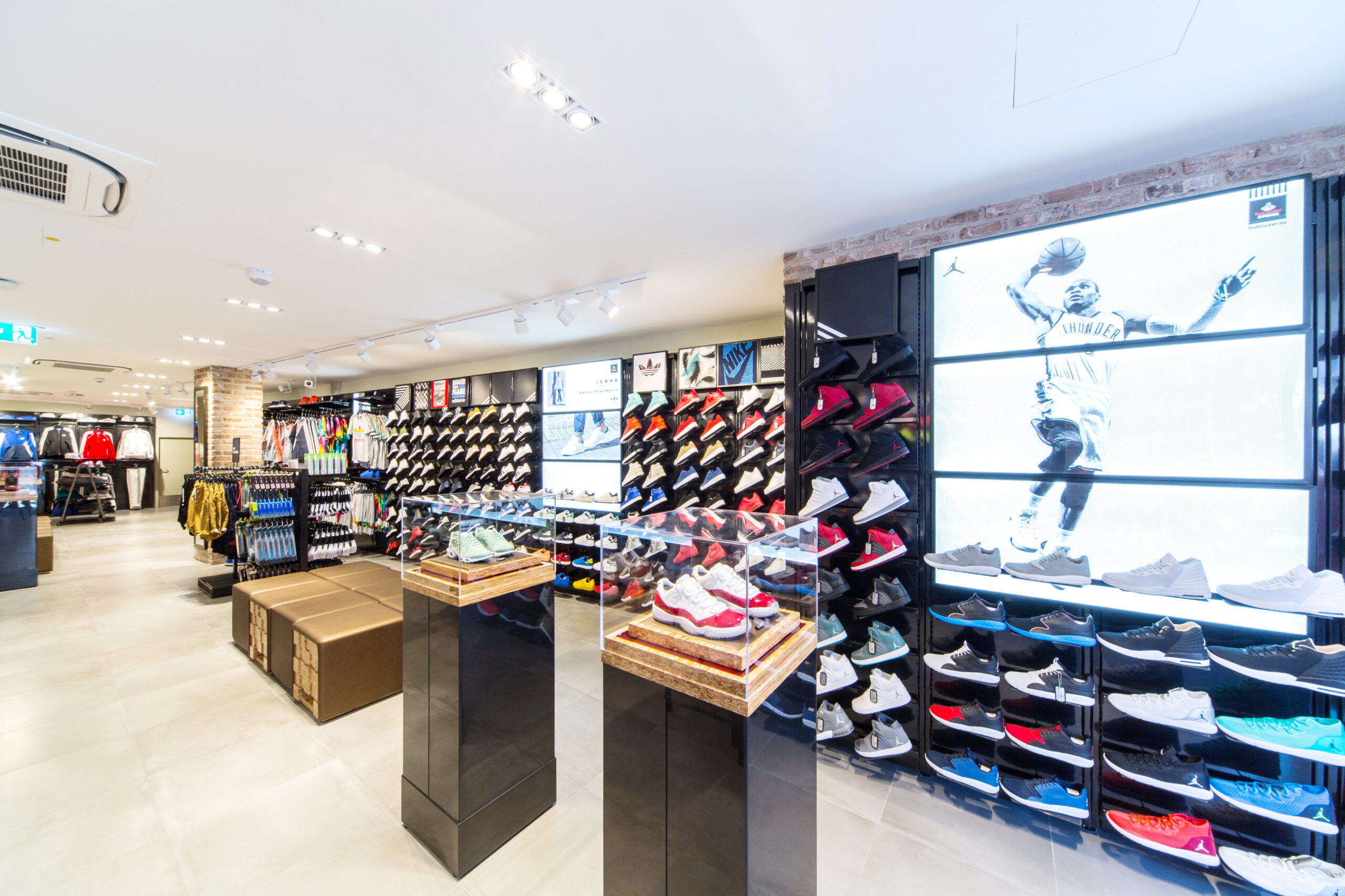 Shoe Store Gift Cards
Oh, the shoes! Is there such a thing as too many shoes for her? Sell a gift card of a shoe store and see what she reacts. I have a shoe wardrobe full of my own, but I still "need" a new pair of boots, some tennis shoes, a pair of morning slippers, and more. What about the lady you've got on your to-do list?
Gift cards you can order from EZ PIN:
Foot Locker
Saks Fifth Avenue
Saks Fifth Avenue OFF 5TH
Lowe's
Nordstorm
Walmart
Wrap Up
Take this advice into consideration. When it comes to buying gifts for ladies, taking the effort to select a classic present will be appreciated. But the chances of getting it right—the right clothes, the right style, the right accessories, and the right size—are close to none. Instead of wasting time looking for gifts that will almost certainly be returned or worn with regret, consider gift cards for ladies. This Christmas season, is the greatest for a great sale.