When it comes to holiday gift shopping, gift cards can feel like the easy way out. After all, it often feels like you're only a step above throwing them a bunch of cash wrapped in lovely plastic. Today in EZ PIN blog we introduce some of the best gift cards for men. You can order them from EZ PIN and expect a sale boost.
This year's holidays will most likely be like last year due to the global pandemic. Of course, the situation will be much better this year, because many countries have vaccinated people and other countries are vaccinating. However, due to health issues, people may still not be allowed on the streets and in shopping malls. Gift cards are those perfect products that those presents may need to be smaller or even delivered electronically for maximum convenience.
So, without further ado, here are our top picks for top-notch gift cards for men that you can choose for your store or website and order them from EZ PIN.
Best Gift Cards for Men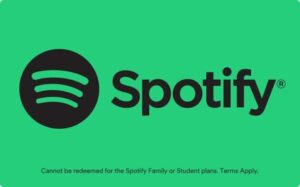 Spotify
Where you stand in the streaming wars is a contentious and frequently divisive issue. It has the potential to break friendships, cause permanent rifts in relationships, and result in vicious mudslinging battles! Well, not really, but the vast majority of individuals are dedicated to their preferred streaming service. For Spotify devotees, a premium membership is a terrific present because it practically waives the monthly charge and gives them unrestricted, commercial-free access to all of their favorite tunes and podcasts.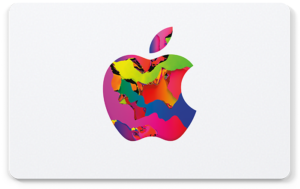 Apple Gift Cards
An Apple gift card is a no-brainer for someone who considers the annual Apple Keynote to be his favorite holiday. Not only can he use it to pay for his Apple Music membership, but he can also use it to buy movies, audiobooks, applications, Apple+ TV subscriptions, and more right from his phone.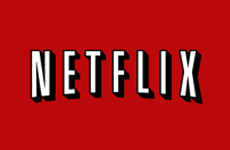 Netflix
Netflix's monthly rates seem to be increasing all the time, so crediting the cost of hundreds of hours of TV and movie streaming is a terrific present idea, especially with network television's original material slowing down these days. Stranger Things, Ozark, and The Umbrella Academy are just a few of the popular series, blockbuster movies, and gripping documentaries available on the streaming behemoth. There's no way to go wrong with this one.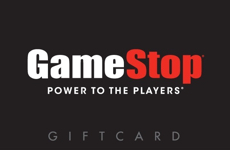 GameStop
Allow men to indulge in their favorite activity with a gift card to the best one-stop game shop for those who are addicted to his Nintendo Switch. Men can save the gift card until one of their favorite video games publishes a new version, regardless of when your customers give them this gift. However, if your customers know their men preferred gaming platform, a PlayStation or Xbox gift card would be a better option than GameStop.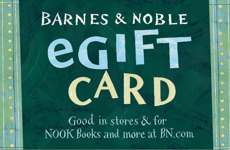 Barnes & Noble
Barnes & Noble has thousands of options for any book fan, whether he enjoys reading the latest political nonfiction or drooling over the pages of Ottolenghi cuisine. If he isn't interested in reading, it also carries the latest games, vinyl albums, and tech devices.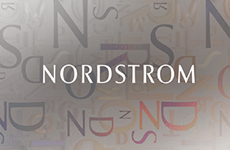 Nordstrom
Nordstrom is a true shopping paradise. The famous department store offers a diverse range of brands, both old and modern, high-end and low-cost. Whatever his style or budget, he'll find clothing, sunglasses, shoes, luggage, and even home products to fit him. He may also use the card to subscribe to Trunk Club, which will assign him a personal stylist who will assess his taste and style preferences and curate a package of clothes and accessories delivered straight to his door.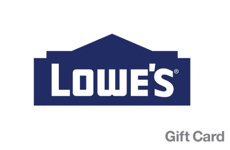 Lowe's
These days, practicality reigns supreme, and the finest gift options are no exception. He's undoubtedly seen a number of things that should be corrected or improved because he's been spending a lot more time at home. Give him a Lowe's gift card so he can stock up on all the tools he'll need to play handyman.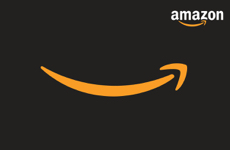 Amazon
Your customers can't go wrong with Amazon if they have no idea what to get him. They will have a hard time finding something the e-commerce behemoth doesn't have, since they carry everything from the newest digital gadgets and home décor to grooming goods and pantry staples. Your customers could also give him an Amazon Prime subscription, which includes free shipping, Prime Video streaming, and a slew of other benefits.
EZ PIN Makes Everything Easier
You can order the above mentioned gift cards and lots of other products from EZ PIN fast and easy.
Quick and Easy. Your Gift Card will be available in minutes after you make your order online.
A Lot of Choices. Choose from a variety of gift cards and order your desired one.
Products for A Special Events. This is the ideal last-minute product for ceremonies, graduations, holidays, housewarmings, and more, with options for email, text, and print-at-home delivery.
Simple to Redeem. There is no need to carry or misplace a physical gift certificate. The recipient can redeem the monies at any time by going online. There are no monthly costs and gift cards never expire.
We are concerned about the security of your personal information. We follow widely established standards to protect personal information provided to us, both during transmission and once received, including encrypting sensitive information, such as payment card information, during transmission. You can contact us at [email protected] if you have any queries concerning the protection of your personal information.