Riot's prepaid gift cards are a convenient way to purchase in-game currency without using a credit card or a bank account. These cards can be purchased digitally online or at local merchants, and they can be redeemed in in-client store by entering the card's pin code. EZ PIN sells Valorant Gift Cards (Riot Points) and you can order in bulk and start selling one of the most popular products among gamers.
The ideal product for anyone who is new to VALORANT or is trying it out for the first time.
Unlocks in-game cash that may be used on weapon skins and new agents.
"Valorant" is a 5-on-5 online multiplayer first-person shooter created by the same team who created "League of Legends." It's the studio's first effort into the FPS genre. The idea is straightforward: One team assaults while the other defends, using one of numerous "Agents" to play as. One team eliminates all five members of the other team.
What Is Valorant Gift Card?
A Riot Games gift card is a digital Riot Points voucher with an activation code that adds Riot Points to chosen Riot Games account, letting the user to utilize the in-game points to pay for optional microtransactions. Riot prepaid cards are a convenient way to buy Riot's in-game currency without using a credit card or a bank account. Purchase League of Legends Riot Points at a lower cost and take advantage of the value and opportunity they give!
How Valorant Gift Cards Work?
Riot Points can be used in games other than League of Legends. Valorant is a well-known FPS genre game developed by Riot Games, and its in-game money is known as Valorant Point (VP). So, in Valorant, Riot Points are converted to Valorant Points, which are premium Valorant currency that can be used to purchase in-game items and Radianite Points. Prepaid League of Legends gift cards can be used to play this game.
In fact, League of Legends RP is a less expensive option for replenishing the funds on your Valorant account. The in-game community is expanding rapidly as a result of the exceptional gameplay, followed by breathtaking animation and multidimensional, interesting characters – we encourage you to order these gift cards if you haven't already. And Valorant Points will simply add to the assured levels of enjoyment!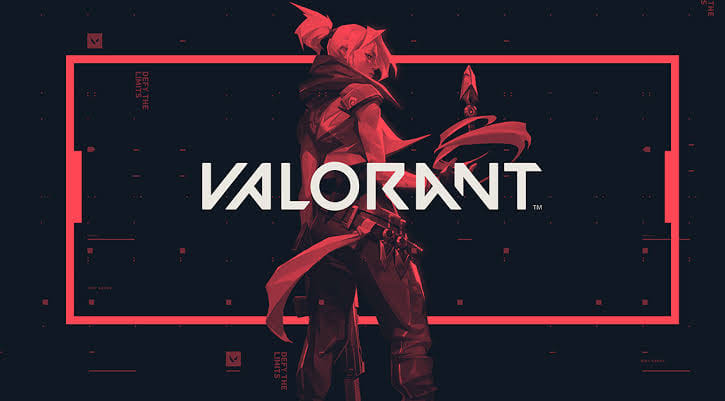 Riot Points, like most in-game currencies, can be used to purchase in-game content to enhance gamers gameplay experience and help them develop their own personal style! Naturally, they may spend money on server and name swap tools, extra rune pages, level increases, mystery chests and keys, and a variety of other in-game items. For example, League of Legends does not sell power items; nonetheless, a decent cosmetic item might function as one of the most significant gameplay enhancements they may desire. In Valorant, users can acquire each further level with Valorant cash, which includes customizations like as new visual effects, music, animations, unique finisher variants, and, of course, weapon skins.
Riot Games (including Valorant) gift cards include varying amounts of RP, and as a result, League of Legends RP costs fluctuate as well. For example, do you know how many Riot Points you get for $25.00? This League of Legends gift card contains 3500 Riot Points and 2450 Valorant Points. Gift cards are also useful as a payment method because they do not require the use of bank or credit cards to add in-game currency to Valorant or LoL accounts. As a result, time, effort, and, most importantly, money is saved. EZ PIN frequently offers percent list changes on different gift card codes, and you are always welcome to take advantage of these.
Keep in mind that Valorant cards are region/server limited and can only be activated in the said region.
How to Activate Riot Points in Valorant?
Log into the Valorant game client;
Open the in-game shop in the menu on the top right;
Scroll all the way to the right in the payment methods, select the Prepaid card;
Enter your code to activate the credit;
Click Submit. Your Riot Points have been added to your account!
Valorant gift cards are available in denominations of $10, $25, $50, and $100
Unlocks in-game cash that may be used on weapon skins and new agents.
How EZ PIN Digital Codes Work?
To receive a gift card, you must first provide money (pay online or charge your wallet), which must be approved before the card is issued to you.
When you register for an account on our website, you agree to all of our Terms and Conditions and Privacy Policy.
You may be required to validate your order while making a transaction on our website.
Please use caution when picking the card, you desire to purchase. Keep in mind that if you are purchasing a US gift card, it can be used at US stores. We can no longer guarantee the validity of a gift card code once it has left our secure inventory; consequently, once an order has been dispatched, it cannot be returned or exchanged.
Why EZ PIN?
Our cards are available for use right away. We digitally deliver genuine gift codes to your email inbox. The fastest way to receive a gift card without leaving your house is via email. We can send you your codes under 10 minutes (for products available in stock) of receiving your order.
EZ PIN Makes Business Easier
Why you should choose EZ PIN:
Quick and Easy. Your Gift Card will be available in minutes after you make your order online.
Lots of Choices. Choose from a variety of gift cards and order your desired one.
Products for Special Events. This is the ideal last-minute product for ceremonies, graduations, holidays, housewarmings, and more, with options for email, text, and print-at-home delivery.
Simple to Redeem. There is no need to carry or misplace a physical gift certificate. The recipient can redeem the monies at any time by going online. There are no monthly costs and gift cards never expire.
We are concerned about the security of your personal information. We follow widely established standards to protect personal information provided to us, both during transmission and once received, including encrypting sensitive information, such as payment card information, during transmission. You can contact us at [email protected] if you have any queries concerning the protection of your personal information.