Halloween is a fantastic holiday full of tricks and treats. Halloween is a great opportunity to give your customers Halloween gift cards that they will appreciate. The 7 Best Gift Cards for Halloween are listed below. You can order all of them fast and easy on EZ PIN and add them to your sales program.
Seven Best Gift Cards for Halloween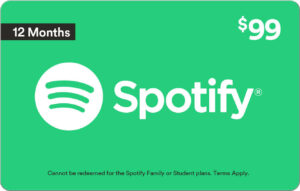 Spotify Annual Gift Card
What's new on Spotify Music: There are millions of songs to pick from on Spotify. Play favorite songs, discover new music, and create the perfect playlist.
Playlists: To match mood, users will find ready-made playlists created by music fans and pros.
Newcomers include: Listen to "this week's new singles and albums", as well as the Top 50's most popular songs.
Note that this gift card cannot be used with any other discounts or promotions, including Spotify Family and Student plans. See the terms and conditions for further details.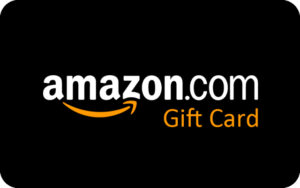 Amazon.com eGift Card
Gift cards from Amazon.com have no expiration date and are completely free. Gift cards come in a range of formats and denominations. Redeemable on Amazon.com and select affiliated websites for millions of items. This item is available for shipment and online delivery on EZ PIN. Gift cards sent through email can be scheduled up to a year in advance. eGift certificates are not refundable or returnable.
Gift Cards can only be used to buy qualifying products and services on Amazon.com and select connected sites, according to the terms and restrictions of the Amazon.com Halloween gift card. To purchase a gift card for use on an Amazon website in a foreign country, please go to EZ PIN or read this article.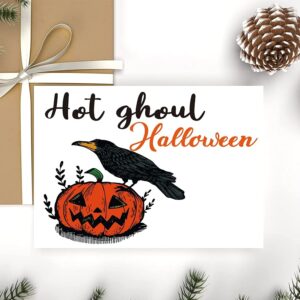 Halloween Gift Cards for Amazon.com in Gift Boxes
Amazon.com Halloween gift cards are a great way to give someone exactly what they want, even if you don't know what they want. Amazon.com Gift Cards can be used to purchase a variety of items on Amazon.com. A single Amazon.com Gift Card is nested within or provided along with a bonus gift accessory.
The Gift Card is hidden inside a one-of-a-kind gift box. A Gift Card is free of charge and has no expiration date. These gift cards for Halloween are non-refundable and non-returnable. The amount of the gift may not be printed on Gift Cards. To discover how much money is left on your Gift Card, go to www.Amazon.com/yourorders. The Amazon Gift Card can be used to buy millions of items on Amazon.com. You can scan and redeem any Gift Card with your mobile or tablet device using the Amazon App or EZ PIN App.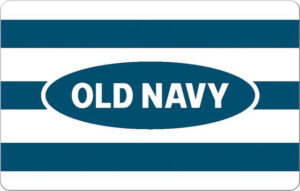 Old Navy Gift Cards
Old Navy has it all, from favorite t-shirts and jeans to seasonal fashion favorites. This gathering is open to all members of the family. Gap, Old Navy, Banana Republic, and Athleta gift cards can be used at any Gap, Old Navy, Banana Republic, or Athleta location, including Outlet and Factory stores.
Any product purchased with a Halloween gift card is subject to the proper shop or online return policies. Purchases will be deducted from this eGiftCard's value until it reaches zero.
This eGiftCard cannot be combined with specific promotional offers or used to pay for anything.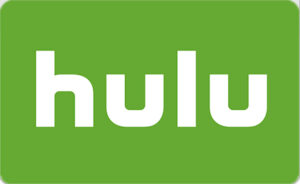 Hulu Gift Card
With its Halloween gift cards, Hulu gives unfettered access of today's finest shows with next-day airing. Get past seasons of Seinfeld, South Park, The Golden Girls, and more, as well as This Is Us, Empire, and The Voice, all in one place.
Stream originals like The Handmaid's Tale, new movies all the time, and a ton of kid-friendly stuff, like as the entire Curious George season. To watch from anywhere, activate on any of your connected devices. Limited advertisements and no commercials are the two options offered.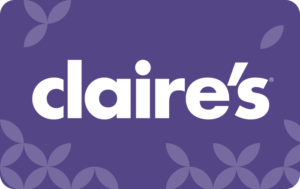 Claire's Gift Card
Claire's Stores, Inc. is a well-known low-cost specialty shop. Claire's and Icing are two of the company's brands that sell inexpensive costume jewelry and accessories for girls and young women. Claire's and Icing stores can be located in more than 3,000 locations worldwide. For more information about Claire's products, go to www.claires.com.
Do you know a girl that deserves a fantastic present but you're stumped as to what to get her? Don't be alarmed! You can offer a fashionable birthday, holiday, or just-because-day present to a beloved lady with Claire's Halloween gift cards. The cards can be used online as well as in stores.
These Halloween gift cards can be used in stores as well as online. Gift certificates are not returnable or refundable.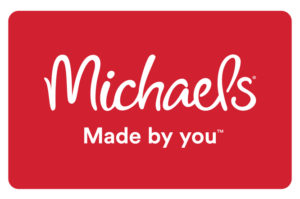 Michael's Gift Card
Michaels is North America's largest specialty store for art, craft, framing, home décor, and seasonal products aficionados and DIY decorators.
These Halloween gift cards can only be used in Michaels stores in the United States for products and class fees. This card cannot be used to purchase gift cards or debit cards. Purchases will be made with this card until the balance reaches zero. The card's unused value can only be redeemed or reimbursed for cash if it is required by law.
EZ PIN Makes Business Easier
Why you should choose EZ PIN:
Quick and Easy. Your Gift Card will be available in minutes after you make your order online.
Lots of Choices. Choose from a variety of gift cards and order your desired one.
Products for Special Events. This is the ideal last-minute product for ceremonies, graduations, holidays, housewarmings, and more, with options for email, text, and print-at-home delivery.
Simple to Redeem. There is no need to carry or misplace a physical gift certificate. The recipient can redeem the monies at any time by going online. There are no monthly costs and gift cards never expire.
We are concerned about the security of your personal information. We follow widely established standards to protect personal information provided to us, both during transmission and once received, including encrypting sensitive information, such as payment card information, during transmission. You can contact us at [email protected] if you have any queries concerning the protection of your personal information.