Deliveroo is an award-winning worldwide meal delivery service that collaborates with over 80,000 of the world's most popular restaurants and 60,000 riders to give the greatest food delivery experience possible. Today on EZ PIN Blog we introduce Deliveroo Gift Card and you can order it in bulk and start selling at your store or website.
A Deliveroo Gift Card is the ultimate in convenience, as it allows your customers to order takeout from their favorite local restaurants with just a few taps on their smartphone. They can also enjoy a wonderful freshly cooked meal at home on a date night or treat themselves during the week to a quick and easy present in just a few minutes.
A Deliveroo Gift Card is an ideal product for any foodie! In just a few clicks, your customers will have access to a large selection of the greatest local eateries, as well as the convenience of having their food delivered right to their door.
Deliveroo Gift Card Features
You have customers who don't want to cook? Deliveroo is the way to go if they're craving their favorite dinner but don't want to leave the house, especially during COVID-19 lockdown! Since 2013, the online delivery service has been delivering restaurant-quality meals to people's dining room. Consumers are likely to discover their big-chain favorites as well as local cuisine with thousands of partner restaurants in over 800 locations. Food lovers can dine in luxury in no time thanks to contactless delivery and a 30-minutes-or-less delivery target. They can simply choose their food, pay with their Deliveroo Gift Card code, and keep an eye on their delivery in real time.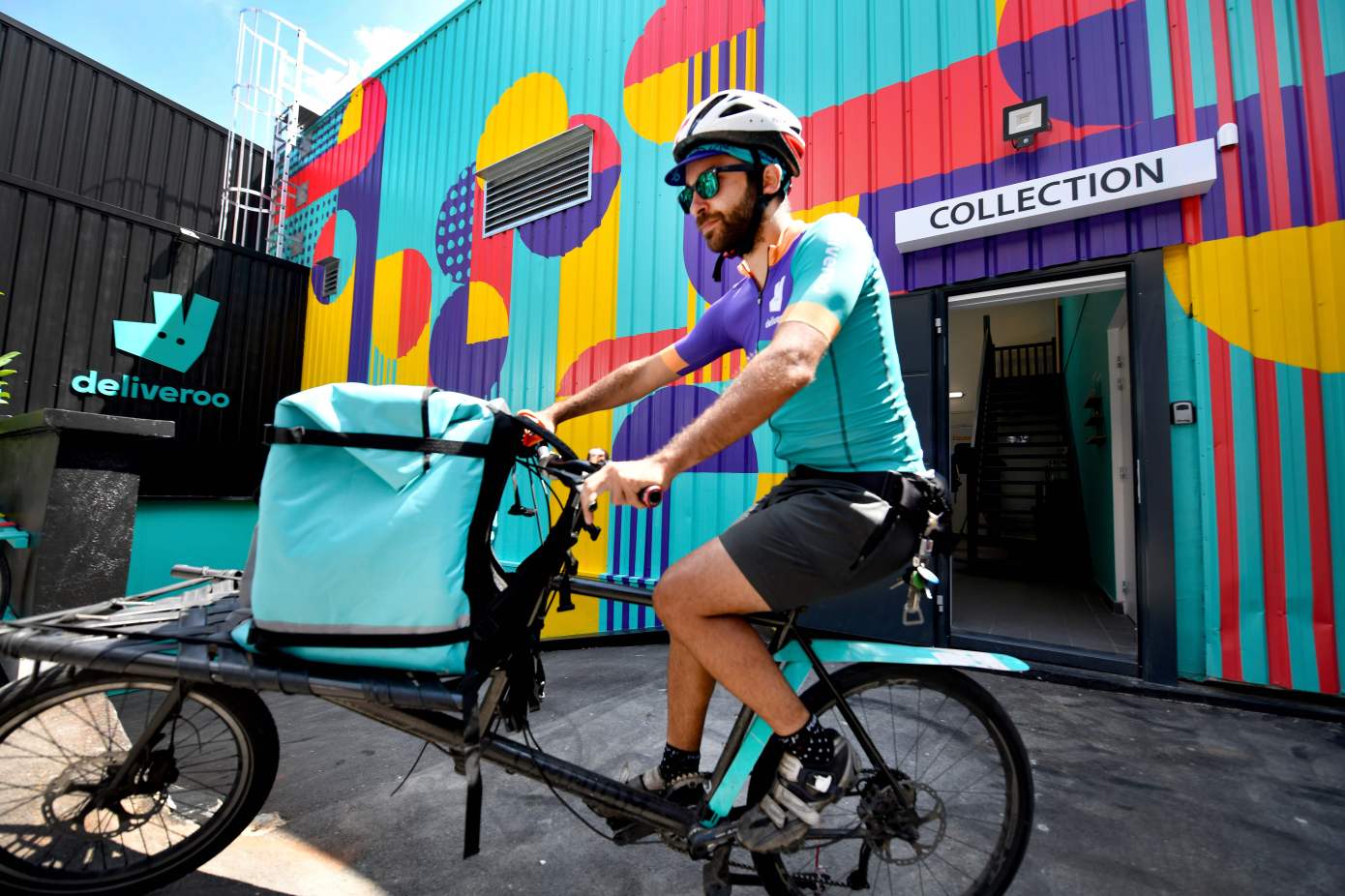 A Deliveroo Gift Card code will get your customers delicious meals delivered right to their door. They can simply redeem it in the Deliveroo app and they'll get instant access to a wide range of ordering options. A digital Deliveroo Card is the ideal product for any foodie, whether they're treating themselves or a loved one. Add a Twitch or Hulu gift card for the ideal "night in" bundle. Simply add a unique message and a free design template, and give your customers the ideal product – even if it's last minute!
Get Your Deliveroo Gift Card Easily Online from EZ PIN
Deliveroo Gift Card is a perfect product for those who want get their favorite meals delivered to their door, but they don't want to use a credit card to do so. You as a retailer you can sell a Deliveroo Gift Card and instantly top up your customers' account! Deliveroo digital gift card from EZ PIN is accessible 24 hours a day, 7 days a week and is emailed to you instantaneously. So, order gift cards in bulk, enhance your sale and sell gift cards your customers will love!
Simply select the desired gift cards (brand and quantity) and pay with one of super safe payment methods we offer. Your code, together with redemption instructions and a receipt, will be delivered to your inbox. It will also show up on your screen, ready to be used in the Deliveroo app.
Deliveroo Gift Card Terms & Conditions
You agree to the following terms and conditions by purchasing and using a Gift Card:
Gift Cards can be used to credit your Deliveroo account and are available on the Deliveroo website or app in cities where Deliveroo is offered in the United Kingdom.
Non-redeemed Gift Cards may be returned for a full refund within 14 days of purchase from this website.
However, once redeemed, you understand that there will be no return. Please check https://deliveroo.co.uk/legal for the complete terms and conditions.
Gift Cards should be purchased from the gift card store for the nation in which they will be used, as the terms and conditions of the business will apply to the Gift Card.
EZ PIN Makes Everything Easier
You can order Deliveroo Gift Card and lots of other products from EZ PIN fast and easy.
Quick and Easy. Your Gift Card will be available in minutes after you make your order online.
A Lot of Choices. Choose from a variety of gift cards and order your desired one.
Products for A Special Events. This is the ideal last-minute product for ceremonies, graduations, holidays, housewarmings, and more, with options for email, text, and print-at-home delivery.
Simple to Redeem. There is no need to carry or misplace a physical gift certificate. The recipient can redeem the monies at any time by going online. There are no monthly costs and gift cards never expire.
We are concerned about the security of your personal information. We follow widely established standards to protect personal information provided to us, both during transmission and once received, including encrypting sensitive information, such as payment card information, during transmission. You can contact us at [email protected] if you have any queries concerning the protection of your personal information.