In an era of ever-increasing takeaway and fast food restaurants, Boston Market provides a one-of-a-kind chance for those who crave home-cooked meals. Fresh, tasty cuisine that everyone wants to cook themselves if they had the time, is available at Boston Market, whether they're dining out or bringing it home. Boston Market Gift Card is the best product for Pandemic days and you can order it in bulk from EZ PIN right now!
Customers can choose from chicken, turkey, beef, or meatloaf, with sides ranging from traditional mashed potatoes to fresh steamed veggies and garlic-infused creamed spinach. Chef-inspired meals crafted with fresh ingredients are served in Boston Market restaurants. Creating fresh, tasty, home-style meals in the same way you would if you had the time, but without the burden of preparation and clean-up. The menu at Boston Market includes healthy entrees, sandwiches, salads, soup, side dishes, and desserts.
About Boston Market
Boston Market, based in Golden, Colorado, has been providing quality, home-style meals at a reasonable price to busy families and individuals for more than 30 years. Boston Market is known for its rotisserie cuisine, which includes fresh chicken and USDA Choice Prime Rib cooked in unique rotisserie ovens, as well as a wide variety of homestyle sides, sandwiches, salads, and made-from-scratch cornbread. Dinner is always ready with the convenience of online ordering, delivery, and catering.
Boston Market Gift Card Features
Chef-inspired meals crafted with fresh ingredients are served in Boston Market restaurants and your customers can order them with their gift cards.
The menu at Boston Market includes healthy entrees, sandwiches, salads, soup, side dishes, and desserts.
Only valid at Boston Market restaurants.
Gift cards cannot be returned or refunded.
There are no expiration dates.
Prepaid cards are non-transferable and cannot be redeemed for cash.
Each card comes with its own set of terms and restrictions.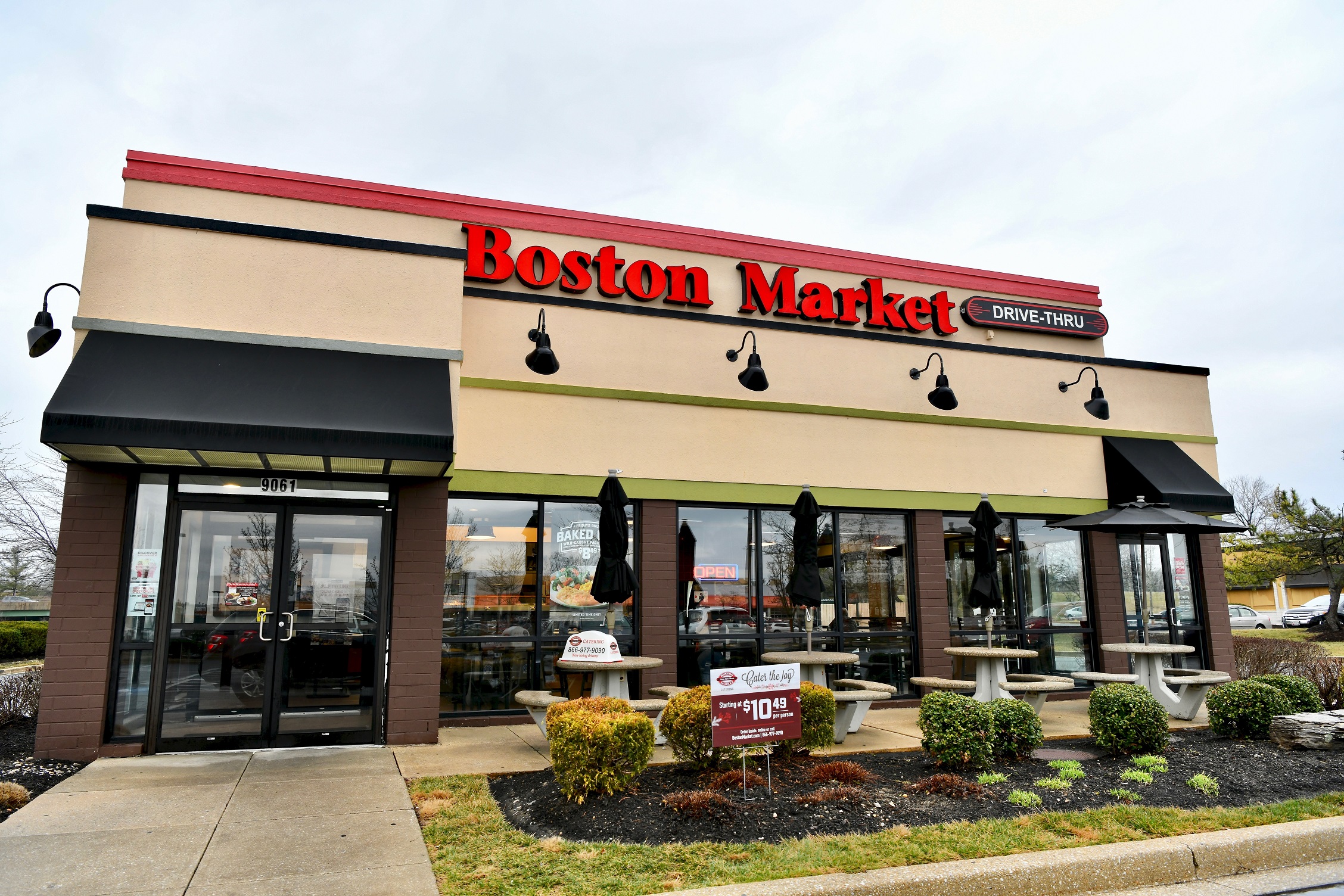 Boston Gift Card Terms & Conditions
Boston Market is the publisher of this gift card.
Check bostonmarket.com/gift-cards or call 1-800-454-7217 to check balance.
Your customers can only use Boston Market gift card to make purchases at Boston Market restaurants.
It cannot be exchanged for cash unless required by law.
If this card is lost, stolen, destroyed, altered, or used without permission, the value will not be replaced.
Treat this card as though it were cash.
There are no dormancy fees or expiration dates on this card.
Acceptance of the terms and conditions is implied by using this gift card.
Visit bostonmarket.com/gift-cards for additional information on the Boston Market gift card.
Buy Boston Market Gift Card from EZ PIN
You can order Boston Market Gift Card from EZ PIN and use it for any kind of program at your physical store or website.
Employee, sales, and performance recognition.
Fundraising
Points and loyalty rewards schemes
Promotional sales and gift-with-purchase programs
Customer gratification
Gifts for business
Employee safety programs are available.
Why Boston Market Gift Card?
Flexible solutions, such as eGift cards or plastic, are available.
Redeemable at 372 sites around the United States.
Redeemable for food for a corporate event or a private party.
There are no fees or time limits.
Volume discounts are available.
Service that responds quickly.
Boston Market Redemption Instructions
Simply enter the card number during the checkout process to use gift card for an online purchase.
Simply click the "Print your gift card" option to redeem gift card at a retail store.
Make sure printer is turned on and linked to computer before proceeding.
After you've printed gift card, your customers can spend it at any participating retailer.
You can also use EZ PIN mobile application to redeem gift cards.
Simply present the gift card number to the cashier when making a payment.
EZ PIN Makes Everything Easier
You can order Netflix Gift Card and lots of other products from EZ PIN fast and easy.
Quick and Easy. Your Gift Card will be available in minutes after you make your order online.
A Lot of Choices. Choose from a variety of gift cards and order your desired one.
Products for A Special Events. This is the ideal last-minute product for ceremonies, graduations, holidays, housewarmings, and more, with options for email, text, and print-at-home delivery.
Simple to Redeem. There is no need to carry or misplace a physical gift certificate. The recipient can redeem the monies at any time by going online. There are no monthly costs and gift cards never expire.
We are concerned about the security of your personal information. We follow widely established standards to protect personal information provided to us, both during transmission and once received, including encrypting sensitive information, such as payment card information, during transmission. You can contact us at [email protected] if you have any queries concerning the protection of your personal information.