Food delivery Apps have been top-rated in the UAE, particularly in Dubai, as they are highly convenient and accessible. They offer a fast and efficient way for busy citizens to enjoy their favorite meals without leaving their homes. These Apps provide access to the city's top restaurants 24/7 and offer discounts and promo codes to make dining out more affordable.
With irresistible delicacies like Harees and Madrooba, it's hard not to be foody around here. However, with so many options available, knowing which Apps are the best for ordering delicious foods directly to your doorstep, it can be challenging to choose the right one. To help you, we have compiled a list of the top food delivery Apps in Dubai that provide a wide range of delicious options to satisfy your cravings, from classic takeaways to healthy home-cooked meals.
Talabat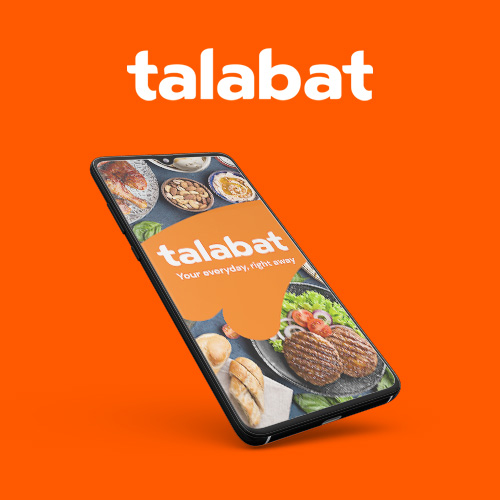 At the top of our list, it is Talabat – A trusted name in online ordering for over 11 years. With a wide selection of restaurants across the region, Talabat offers unbeatable convenience when ordering food online. Talabat is easy to use during our busy daily life to save time when placing an order. With Talabat, you can find foods from all your favorite restaurants in one place. In addition, there are a wide variety of food styles available, from international cuisine to local specialties. You can also track your order closely by accessing the live Tracker – This guarantees that your food arrives at the specified time with no delays. Whether you're looking for dinner, lunch, or a late-night snack, look no further than Talabat and experience food delivery like never before!
Deliveroo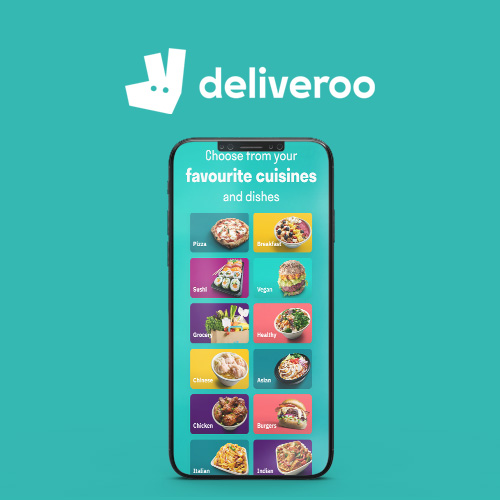 Following closely behind, is Deliveroo – One of the fastest-growing food delivery services in Dubai. With their speedy delivery times and flexible payment methods, Deliveroo makes it easy for customers to get their favorite dishes delivered right on time. And above, they have exclusive deals that can help you save money on your orders. With the simple tap of a button, users can have their favorite dishes from various restaurants and cuisines delivered to the comfort of their own homes. Even those with busy lifestyles can still enjoy delicious meals without the hassle of leaving the house. The growing popularity of Deliveroo stems from its ease of use and a wide variety of options. It has revolutionized how customers order takeaway foods, providing convenient and quality food at competitive prices. With advertisements popping up all over major cities, it is clear that Deliveroo is becoming a coveted service for many who are looking for a hassle-free eating experience.
Careem
Third on our roster is Careem Now – A noteworthy option for those searching for quick, reliable service without compromising the quality and flavor. Whether you're looking for something light or heavy, Careem Now has covered you with its extensive menu range from famous restaurants across the city. Careem is a viral transport and food delivery service in Dubai. With its user-friendly interface, convenient booking process, and speedy delivery times, it has become the go-to choice of Dubai residents looking to get where they need to go or have food delivered directly to their door. From food outlets such as Burger King to popular locations like Dubai Mall, Careem has a wide range of options to view and choose from when using its food delivery services. Whether you want some takeout food or planning a night out, Careem's reliable services make it easier.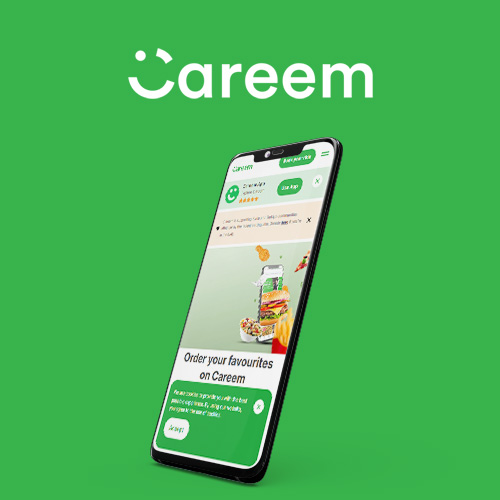 Other noteworthy mentions include Uber Eats, Kcal Kitchen, Food Panda, and Zomato. These Apps are all dedicated to bringing you delicious meals at competitive prices without any hassle or fuss. So whether you're after a simple snack or a full-course meal, these apps have something for everyone! So, explore all these amazing food delivery apps today and discover what's tasty in town!
Conclusions
Now that you know the top food delivery apps in UAE, why not use them to your advantage? You can start by ordering gift cards on EZPIN and take the first steps towards aligning yourself with the booming online delivery market. Furthermore, these strategies will open up many opportunities for increased sales – giving your establishment an edge over its competitors!
Why EZ PIN?
Our cards are available for use right away. We digitally (and physically) deliver genuine gift card codes to your inbox or phone. EZ PIN Panel is the fastest way to receive a gift card without leaving your house. After receiving your order, we can send you your codes in under 10 minutes (for products available in stock).