RuneScape is a popular online adventure game. RuneScape was first released on January 4, 2001, by Jagex and has since expanded to a group of nearly 12 million dedicated players. So, you can enhance your sale and success buy selling RuneScape Gift Card to these eager players.
More About RuneScape
Players discover the vast medieval fantasy world of Gielinor in this highly influential MMORPG (massive multiplayer online role-playing game). Collaborate with others to defeat enemies or put themselves to the test in player-versus-player combat. As they play, they will write their own story and join millions of other players in the adventure. Now is the time to give RuneScape gift card to your customers and become the hero you've always wanted to be! Order now today on EZ PIN!
RuneScape Gift Card; Delivered Online Within Seconds
Are your customers addicted to RuneScape but the free edition isn't just enough for them? It's easy and convenient to purchase RuneScape gift card online from EZ PIN and enhance your sale. Discover all the perks of membership, including extra quests and a much wider map to explore. All of these are possible with a prepaid subscription that does not require the use of a credit card or the connection of a bank account. On EZ PIN, you can purchase a RuneScape Gift Card and have it sent to you in seconds.
Is It Worth Selling a RuneScape Membership?
By selling RuneScape Gift Card your customers will have access to hundreds of new quests as a premium player. Sell an RS membership, continue your customer's hero's journey, earn powerful incentives, and work toward realizing their full potential. One of the most critical aspects of these quests is that the vast majority of them would be inaccessible to non-members. As a result, they also have unique goods and assist them in leveling up. If your customers want to get the most out of their game, you should sell them a RuneScape Gift Card and let them explore the new locations for all the hidden treasures!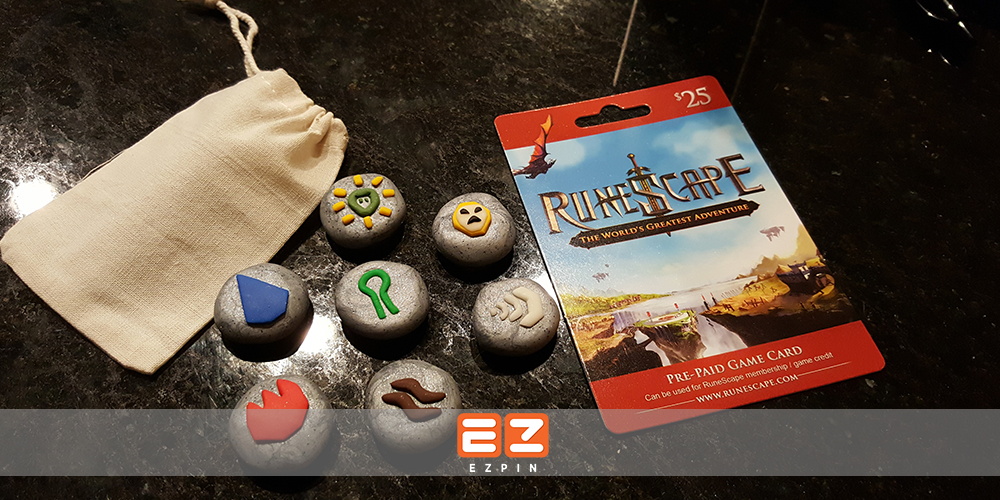 The game includes a wide range of activities to fit everyone's preferences. Some of them are hunting missions, collecting errands, or even minigames – each one provides a different set of rewards and allows the player to explore different aspects of the game. Relaxed gameplay in towns and during activities (which participants still have access to) can be replaced by a thrilling boss hunt in the middle of the dark forest. When you sell a RuneScape membership, you can rest assured that there will never be a disappointing moment in your business!
How Fast Will Your RuneScape Gift Card be Emailed?
Simply pick one of our 3 encrypted payment methods to complete your purchase after selecting the number of cards you want on your EZ PIN Panel. Following your purchase, your digital gift card code will appear on your phone app. It will be emailed to you, along with your invoice and redemption instructions. Please contact our customer service team if you have any problems or questions redeeming or using your code. They are happy to assist you through voice call, email, or Facebook Messenger at any time.
There are two types of RuneScape prepaid cards available at EZ PIN: RuneScape Card $10 and RuneScape Card $25. RuneScape gift card can be used to take advantage of the game's setting, and credit can be added to your customers account to help them create their characters. To enhance their RuneScape experience, purchase guns, commitments, and items to sell. You can also purchase or extend your sale with these Runescape prepaid cards, allowing you to use and sell RuneScape Gift Card in any way you want.
How to Redeem RuneScape Gift Card
If you want to redeem a RuneScape membership, a RuneScape pre-paid pass, or any other RuneScape code, follow the steps below:
Visit www.runescape.com and go to the official shop section;
Then select 'Activate Pre-Paid Card' from the menu.
Go to RuneScape account and log in;
After making a good purchase at our shop, find the option 'Enter Pre-Paid Card Code' in your e-mail and enter the code there;
Choose the 'Redeem' button to confirm the order.