When you're stumped for a product or aren't sure what to sell, a gift card is usually the best thing. The practice of giving gift cards is fairly widespread among Canadians. When it comes to gift card ideas, the possibilities are virtually unlimited. Today we introduce most popular gift cards in Canada. You can order gift cards from EZ PIN and boost your sale easy and fast.
Many Canadians frequently search the internet for the most popular gift cards or paid gift cards available. Whether you have a gift card business or you don't know what you want to sell in Canada, this article is yours.
What is a Gift Card?
A gift card is a prepaid debit card with a predetermined amount that can be used in place of cash for a variety of transactions in a retail business. To be honest, most people can't know what each person needs at any given time, which is why gift cards are so important.
How Do Gift Cards Work?
Gift cards, often known as gift vouchers, are prepaid debit cards that can be loaded with monies and used to make future transactions. These cards are issued as a cash alternative within a retail outlet or business by banks, credit card issuers, or retail retailers.
Gift cards are also frequently given as a sort of reward or loyalty gift by businesses to their clients or staff. Similarly, marketing businesses or shops might utilize gift cards as promotional strategies to attract more clients to their business or store.
Most Popular Gift Cards in Canada
The following are a few of Canada's most popular and greatest gift cards: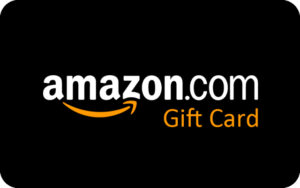 Editor's Pick: Canada's Best Online Gift Card
The Amazon gift card has more product selections than any other gift card. Amazon's online retail store, which has millions of fantastic products for Canadians, is regarded as the leading online retail store in Canada for all home items such as electronics, books, toys, healthcare products, and more.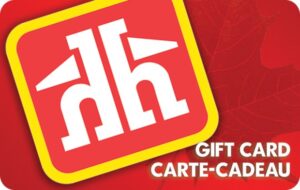 Home Hardware Gift Cards and eGift Cards
The Home Hardware Gift card is ideal for handy folks who like to shop for housewares, furniture, tools, plumbing and electrical equipment, sporting items, and more. The non-refundable home hardware gift card is available in virtual, mobile, or physical formats.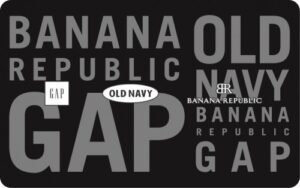 Gap and Banana Republic Gift Card
This gift card can be used online or in any Gap, Banana Republic, Atlanta, or Old Navy shop. Gap (Canada) and Old Navy (Canada) are the companies that supply this gift card.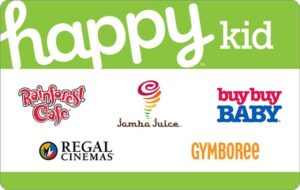 Happy Kid Gift Card
The Happy Kid Gift Card, issued by People's Trust Company, can be used to shop at Indigo, The Children's Place, Sport Chek, Master Mind Toys, and other participating Canadian businesses.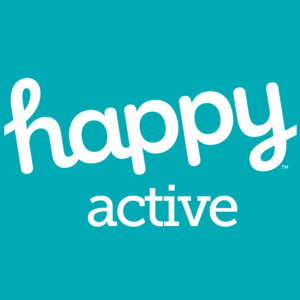 Happy Active Gift Cards
People's Trust Company issues the Happy gift card. This gift card is redeemable in-store at Sport Chek, Cabela's, Gift Town, and Running Room stores across Canada. Peoples Trust also offers the following gift cards:
Happy Dining Gift Cards for Ontario
Happy Dining for Western Canada
Happy Teen Gift Cards
Happy Student Gift Cards
Happy Her Prepaid Gift Cards
Happy Him Gift Cards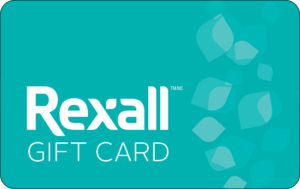 Rexall Gift Cards
The Rexall gift card can be used to buy everyday items like health and beauty goods at any Rexall or Rexall Pharma plus shop across Canada.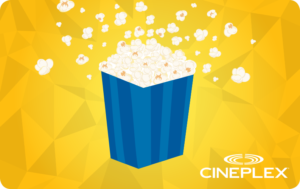 Cineplex eGift Cards
The Cineplex egift card can be used to offer the gift of a movie night. This card can be used at Cineplex movie theaters or online to purchase concessions, admissions, and merchandise.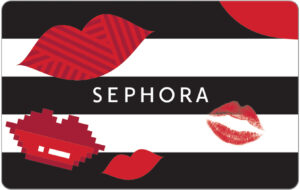 Sephora Gift Cards
The Sephora gift card, which is available in both conventional and e-gift cards, is ideal for folks who are serious about their beauty regimens. It is appropriate for purchases of skincare, cosmetics, and perfume. This card can be used at Sephora locations in Canada and the United States.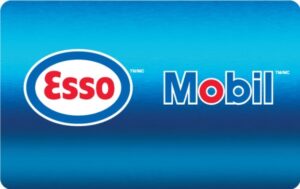 Esso and Mobil eGift Cards
This gift card can be used at participating Esso and Mobil service stations across Canada to purchase gas, car washes, snacks, and more. You can also use it to pay at the pump by loading it onto the Speedpass app.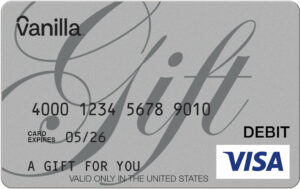 Vanilla Gift Cards
Vanilla Gift Cards are reloadable prepaid gift cards that can be used to make purchases. Vanilla Gift Cards are available in MasterCard and Visa versions, and can be redeemed at millions of merchant locations worldwide that accept Visa and MasterCard – whether online or in a physical store.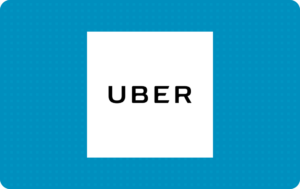 Uber and Uber Eats eGift Cards
The Uber card code can be redeemed within Canada via the Uber and Uber Eats apps to top up your account or browse a list of nearby eateries.
In addition to most popular gift cards in Canada, other notable gift cards are:
Apple/iTunes gift cards
Cadillac Fairview gift cards
Etsy gift cards
Hudson's Bay gift cards
Shopper's drug mart gift cards
Indigo e-gift cards
Star bucks gift cards
Tim Horton's gift cards
Visa gift cards
Whole foods gift cards
Winners, Marshalls, and Home Sense gift cards
Walmart Canada e-gift cards, and more.
EZ PIN Makes Business Easier
Why you should choose EZ PIN:
Quick and Easy. Your Gift Card will be available in minutes after you make your order online.
Lots of Choices. Choose from a variety of gift cards and order your desired one.
Products for Special Events. This is the ideal last-minute product for ceremonies, graduations, holidays, housewarmings, and more, with options for email, text, and print-at-home delivery.
Simple to Redeem. There is no need to carry or misplace a physical gift certificate. The recipient can redeem the monies at any time by going online. There are no monthly costs and gift cards never expire.
We are concerned about the security of your personal information. We follow widely established standards to protect personal information provided to us, both during transmission and once received, including encrypting sensitive information, such as payment card information, during transmission. You can contact us at [email protected] if you have any queries concerning the protection of your personal information.