Royal Caribbean International is a global cruise line with 22 cutting-edge ships that visit more than 270 ports in 72 countries on six continents. Royal Caribbean, the Allure of the Seas, is currently the world's largest cruise ship. A Royal Caribbean cruise offers the ultimate vacation experience, with thrilling onboard activities, a wide range of culinary options, award-winning entertainment, and limitless customization options. You can order Royal Caribbean Gift Card today on EZ PIN and enhance your sale; there are lots of people out there waiting for a great journey in life after COVID-19.
How Royal Caribbean Gift Card Works
Royal Caribbean plastic or digital gift card can be used to pay for cruise rates or add-ons like spa services, shore excursions, and even alcohol. If you intend to order a plastic gift card, do it as soon as possible to ensure that it comes in time for the holidays and your customers will get them on-time.
Each cruise line has its own set of regulations regarding what your customers can and cannot do with their credit. Royal Caribbean, for example, does not allow your customers to use it for gratuities or in the casino, although other cruise companies do not have these limits.
Royal Caribbean gift cards are available online in denominations of $50, $100, $250, $500, $1,000, $1,500, $1,700, and $2,000. The certificates can be used either directly with the cruise line or through a travel agent.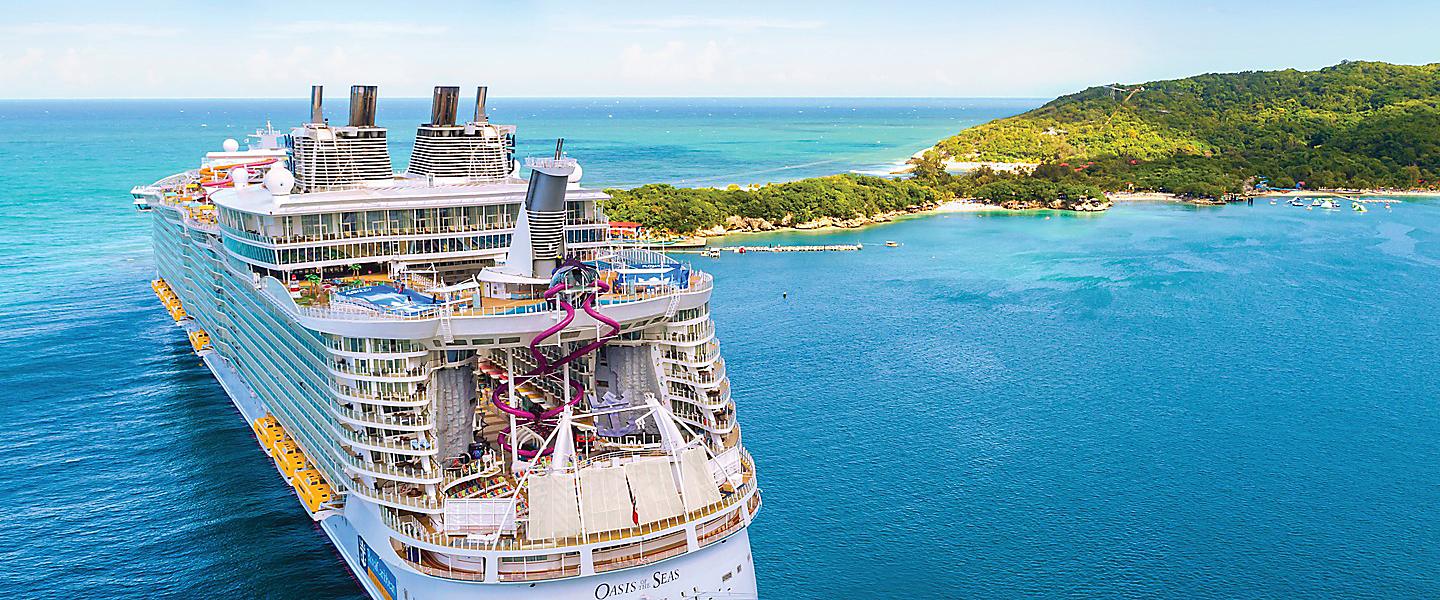 Royal Caribbean Gift Card Terms & Conditions
The certificate can only be used to pay for a new Royal Caribbean International reservation made directly with the company. The reservation may be transferred to a travel agency once the gift card has been applied to a new reservation.
The value of the certificate can only be used to pay for Royal Caribbean International cruises that are quoted in USD, and it cannot be used to pay for the mandatory initial deposit. At the time of booking, the initial deposit must be paid in USD (by cash or credit card).
There are no blackout dates or limits on which ship, itinerary, or stateroom category can be booked; however, all reservations are subject to availability at the time of booking.
A certificate cannot be used to make a reservation for a group or charter trip.
The certificate can't be used to get onboard credit or pay for any shipboard charges.
Multiple vouchers can be applied to the same reservation's cruise ticket. Cash or a credit card can be used to pay any outstanding bills.
Once a reservation has been made, Royal Caribbean's standard cancellation, change, and payment deadlines for deposits and other charges will apply.
The certificate can only be transferred as a gift and has no expiration date.
If the certificate is lost, stolen, or the reservation is canceled, it is nonrefundable and has no cash value.
Where prohibited or restricted by law, and if sold for cash or other compensation, the certificate is void.
Other restrictions and terms and conditions of Royal Caribbean International will also apply. Royal Caribbean International has minimum age requirements, infant travel limitations, and other terms and conditions that must be followed.
How to Redeem Royal Caribbean Gift Card
When you order Royal Caribbean Gift Card from EZ PIN, your vouchers/codes will be emailed to you, will be send to your WhatsApp and you can download your code through app. But if your customers want to redeem their code, they should follow these instructions.
Click on Redeem.
Fill out the form and click on Redeem Certificate button.
Done!
All of our customers are protected at EZ PIN. Your purchases are 100% guaranteed when you buy directly from EZ PIN.
Why EZ PIN?
Quick and Easy. Your Gift Card will be available in minutes after you make your order online.
A lot of choices. Choose from a variety of gift cards and order your desired one.
Products for a Special Event. This is the ideal last-minute product for ceremonies, graduations, holidays, housewarmings, and more, with options for email, text, and print-at-home delivery.
Simple to Redeem. There is no need to carry or misplace a physical gift certificate. The recipient can redeem the monies at any time by going online. There are no monthly costs and gift cards never expire.
Final Words
EZ PIN has evolved and extended its products portfolio to meet the demands of all of its consumers and clients since launching its first office in 2009. EZ PIN has a wide range of gift cards and game cards. 24 hours a day, 7 days a week, get instant digital distribution, superb customer service, and supreme payment comfort!