Roblox has conquered the world by storm, owing primarily to users who logged on during the pandemic. If you are a seller and you are using EZ PIN Panel to sell Roblox Gift Cards, you probably know this product is the perfect choice to enhance your sales and your customers will love them. Today on the EZ PIN blog we tell you how to redeem Roblox Gift Card and where to buy it.
What is Robux?
Robux is an in-game money that gamers can use to buy upgrades and cosmetics for their characters. With so many Roblox games to choose from, users' can spend their currency on unlimited possibilities and customization! Robux does cost actual money to buy, however, this could be the ideal gift for Roblox gamers!
When gamers don't want to use their credit cards in the game, gift cards will come for help.
Gamers cannot get Robux for free, there are numerous ways to obtain Robux legally. One of them is gift cards! Users can buy Roblox Gift Cards to charge their wallets and use Robux in their games.
How Much Does Robux cost?
Robux can be purchased directly from Roblox in a few different ways. This direct option is supported by the Roblox browsers for PC/macOS, as well as the Roblox mobile apps for iOS and Android. These prices are available for a one-time purchase fee:
$0.99 = 80 Robux
$4.99 = 400 Robux
$9.99 = 800 Robux
Not enough Robux? Additional Value Packs are available for the PC/macOS Roblox browsers:
$49.99 = 4,500 Robux
$99.99 = 10,000 Robux
If you want to know how much Robux is worth in US dollars, you may use a Robux to USD Calculator. This is particularly beneficial if your customers want to know the monetary value of Robux, rather than the other way around.
Now we tell you where to buy Roblox Gift Cards.
Where to Buy Roblox Gift Cards?
Different things can be purchased in-game.
Roblox sells a membership called Roblox Premium, which entitles the player to varying amounts of Robux each month, Premium-only products, and discounts in the avatar store.
Players can also buy goods to personalize their avatar in-game.
A gift card can also be used to buy Robux, the in-game currency.
Gift cards are one of the safest ways to obtain currency in the game because it is mostly geared at the younger demographic.
Roblox Gift Cards are available from a variety of online and in-store stores. If you want to order Roblox Gift Cards in bulk, you can check www.ezpin.com. 
Each gift card is transferable and can be used on numerous platforms.
Roblox may presently be played on PC, iOS, Android, and Xbox One.
How Much Can You Get on Roblox Gift Cards?
With Christmas quickly approaching, a Roblox gift card could be a popular present for individuals who enjoy the game.
A gift card can be loaded with a variety of quantities, although they are not always the same numbers.
The amount you can load onto a Roblox gift card is totally dependent on the store from which you wish to purchase the gift card.
If you prefer to buy digitally, EZ PIN offers download code gift cards in quantities of $10, $25, and $200.
You can load a custom amount if you buy the gift card straight from Roblox.com.
How to Redeem Roblox Gift Cards?
Important Note!
Gift Cards are only redeemable on a browser and not in the Roblox apps.
Roblox Gift Cards are available in two varieties:
Credit is a real-world currency that may be used to purchase Robux or Memberships.
Robux is virtual money that is added to gamers' account balances.
Redeem a Roblox Gift Card On Account
1. Use a browser to log into your Roblox account.
2. Go to the Gift Card Redeem Page.
3. Enter the Gift Card PIN.
4. To add the Credit or Robux to the account, click Redeem.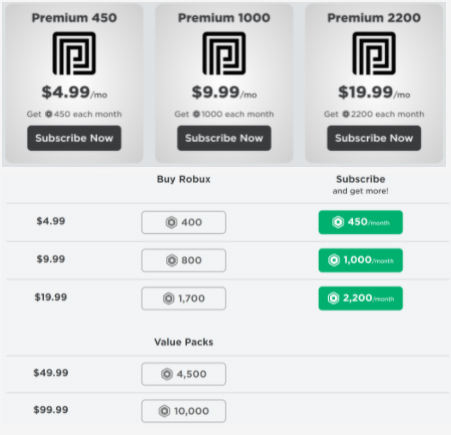 5. When you successfully add Credit or Robux to your account, a success message will appear.
6. If you're experiencing problems redeeming a PIN that contains a 0 (zero) or a 1 (one), try substituting the uppercase letters O and I.
7. To utilize your credit, click Use Credit.
If you want more information about Roblox Gift Cards and ordering from EZ PIN, you may get what you need here.
8. Close the message and redeem another gift card.
Redeem Roblox Credit to Pay for A Purchase