What is the ideal product for any gift card store? The Target Gift Card! This gift card is a gift card that may be used at any Target location. There are no charges. There is no time limit. Do you want to order gift cards for your company, your organization, or your store? Order today from EZ PIN.
You can sell a Target Gift Card or receive your order via Email, WhatsApp, SMS or Download. Target Gift Cards and eGift Cards can be reloaded at any Target store and used in-store or online. During the checkout process, you can add a personalized message (mobile Gift Cards excluded). Target Gift Cards can only be used at Target locations and on Target.com; they cannot be used to buy other gift cards or prepaid cards.
About Target
The first Target store opened in Roseville, Minnesota, in 1962. This brand has a pharmacy, clinic, and photo center, as well as an optical section, in addition to offering numerous forms of goods. Target has received numerous awards for their philanthropic initiatives, which include large gifts to towns across the country, disaster relief financing, and the Target House in Memphis, which gives long-term lodging to families of Saint Jude's Hospital patients.
Target Gift Card Features
A Target Gift Card allows shopping from thousands of items at over 1,800 Target stores across the United States, as well as online at Target.com. Purchasing a Target gift card online will assist that special someone in selecting the ideal present. Your customers will conserve the environment by giving a Target digital gift card, plus they'll never lose the card. They can find exactly what they're looking for with a Target eGift card, from toys and electronics to apparel and homewares. There are no charges. There is no time limit.
Target Gift Card is available in different denominations from $5 to $500.
When you sell Target eGift Cards to your customers, you'll hit the target. eGift Cards are convenient and secure transactions that may be used at any Target store or on Target.com. Clothing, shoes, jewelry, health and beauty products, electronics, compact discs, DVDs, bedding, kitchen supplies, sporting goods, toys, pet supplies, automotive and hardware supplies, and seasonal things are all available for purchase. Target eGift Cards can be used at over 1,700 Target and SuperTarget® locations across the United States, as well as on Target.com.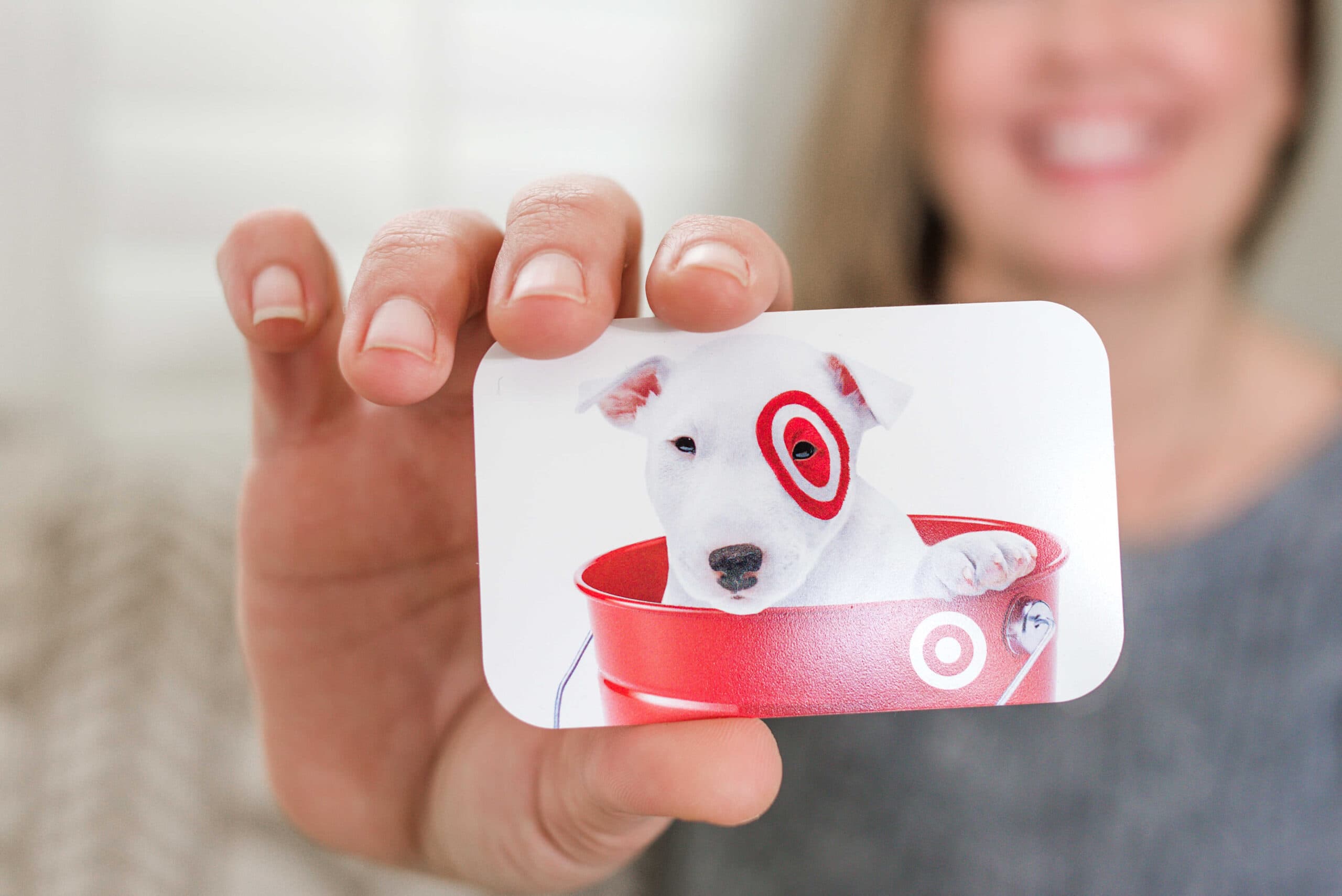 Target Gift Card Terms and Conditions
Redeemable for items or services (other than gift cards and prepaid cards) in Target stores in the United States or on Target.com, but not for cash or credit unless required by law.
Visit Target.com/checkbalance or call 1-800-544-2943 for balance information.
Call 1-800-544-2943 to replace the remaining value on a lost, stolen, or damaged card with the original purchase receipt.
Target Brands, Inc. owns the registered trademarks Bullseye Design and Target.
It is not a participant in nor a sponsor of this promotion.
Target Gift Card Redeem Instructions
To redeem and use Target eGift Card on Target.com, follow these steps:
When checking out, enter Target eGift Card number and access code.
Your eGift Card will be applied automatically.
Open the eGift Card email on a web-enabled mobile device to redeem Target eGift Card at a Target store.
You as an EZ PIN POS owner can scan the Target eGift Card barcode and enter the access number at checkout.
At check out, an EZ PIN POS holder will scan the Target eGift Card barcode and enter the access number, or they can print the eGift Card email or digital code.
EZ PIN Makes Everything Easier
You can order Target Gift Card and lots of other products from EZ PIN fast and easy.
Quick and Easy. Your Gift Card will be available in minutes after you make your order online.
A Lot of Choices. Choose from a variety of gift cards and order your desired one.
Products for A Special Events. This is the ideal last-minute product for ceremonies, graduations, holidays, housewarmings, and more, with options for email, text, and print-at-home delivery.
Simple to Redeem. There is no need to carry or misplace a physical gift certificate. The recipient can redeem the monies at any time by going online. There are no monthly costs and gift cards never expire.
We are concerned about the security of your personal information. We follow widely established standards to protect personal information provided to us, both during transmission and once received, including encrypting sensitive information, such as payment card information, during transmission. You can contact us at [email protected] if you have any queries concerning the protection of your personal information.