Gift cards are one of the most common gift choices because they allow the recipient to select whatever gift they want. One gift card, in particular, can be redeemed for a dizzying array of goods and services. While Xbox and Microsoft Gift Cards have different looks, they both give your customers money to spend at the Microsoft Store. Today in EZ PIN we're going to talk about Xbox Game Pass Ultimate Gift Card which is available and you can order it today, right now!
As we said, the Microsoft Store includes video games, films, software, hardware, and accessories, among other things. Xbox Gift Cards can also be applied to larger sales, allowing your customers to get a good discount on a new headset or whatever else their heart desires.
What is Xbox Game Pass Ultimate?
It's the pinnacle of joy for any gamer! What could be better than a single Xbox Live subscription? Two for the price of one! In one subscription, gamers get all of the benefits of Live Gold plus an EA Play membership. The collection, dubbed "the Netflix of games," is updated weekly, ensuring that boredom is not an option. Your customers can't decide whether to play on their console or on their computer? You should tell them they are not obligated to do so. Whenever they like, they can get early access to new titles and over 100 high-quality PC and console games. With Cloud gaming, they can also download them directly to their Android mobile device to play on the go! Get access to exclusive bonuses, in-game add-ons, and discounts, among other things. Take advantage of the membership that gives your customers much more for less.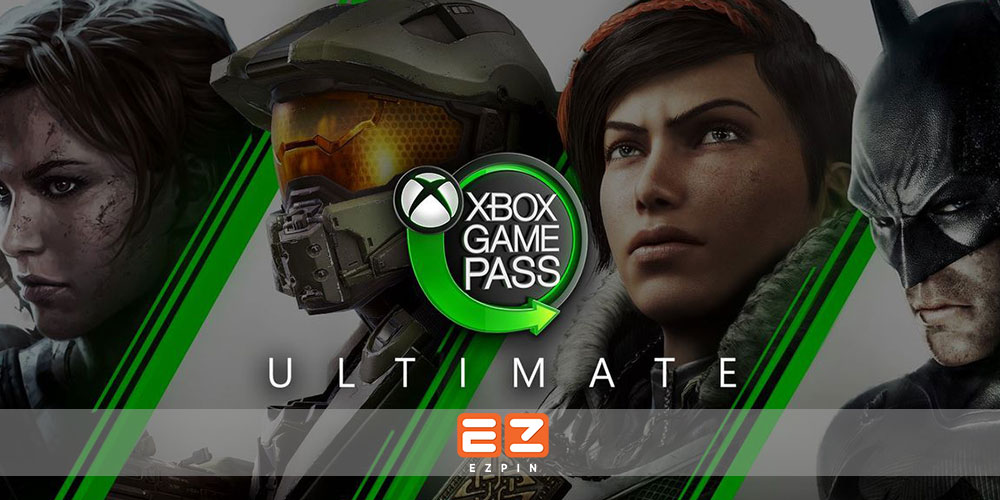 The Microsoft Xbox Game Pass Gift Card will give your customers access to all of the perks of Xbox Live Gold membership as well as over 100 Xbox Game Pass games for Xbox consoles and PC! Instead of selling each of these Xbox subscriptions individually, you can give them all with a single Xbox Game Pass Ultimate Gift Card and make them happy!
Xbox Game Pass Ultimate Games
Gamers will explore an ever-growing digital library of popular gaming titles released for Xbox consoles and Windows 10. The series contains over 100 games, with at least 20 of them available for PC. Microsoft exclusives including Forza Horizon 4, Sea of Thieves, Halo: The Master Chief Collection, Gears of War, and several other games from third-party developers are included in the Xbox Game Pass Ultimate! Each title is Xbox One backwards compatible, but several games still run on the Xbox 360 7th generation console.
Xbox Game Pass Deals
For the length of the subscription, all Xbox Game Pass Ultimate games will be eligible, but after that, access to the Xbox Game Pass digital library will be disabled before the service is renewed. All of your customers' progress, however, will be saved, so if they plan to return, they will be able to pick up right where they left off. Xbox Game Pass Ultimate Gift Cards are available on EZ PIN and when you buy in bulk, you will get discounts and you will have a successful contract to enhance your sale and make more customers.
Xbox Game Pass Perks and Benefits
Your customers will also get one of the most common Xbox subscriptions – Xbox Live Gold – if you use the same Xbox Game Pass Ultimate code. For all of Xbox titles, the service adds multiplayer and online co-op modes, as well as other features. Gold subscribers have the chance to receive anywhere from 2 to 4 free games each month, as well as receive even more exclusive discounts of up to 50% or 75%! The Microsoft Ultimate Gift Card, in combination with the Xbox Game Pass offers, remains one of the best choices for those looking to sell more and those who want to save money while shopping on Xbox Live!
Two Ways to Activate Xbox Game Pass Ultimate Gift Card
Okay, so you've sold the Xbox Game Pass Ultimate Gift Card, what's next? How to help your customers receive all the above-mentioned benefits? What is the procedure for activating this key? What is the purpose of this code? You don't need to go any further because you're fully shielded! Here are the two most practical methods for activating prepaid gift cards!
Using an Xbox One console to activate Xbox Game Pass Ultimate Gift Card
From the Home screen, select Store
From the Categories menu, select Games
Select the Use a Code choice (or yell out to the controller – Xbox, use code!)
If asked, sign in;
Keep the QR code to your Kinect sensor if the gift card comes physically
Simply enter the 25-character code by hand if you email the gift card code to your customers
Activate your Microsoft Ultimate via Web Browser
Pick the Redeem code function when in a browser
Click on Sign In
Log into Microsoft account
Click on Redeem
Enter the 25-character code and click Confirm
Done!
 Final words
EZ PIN has evolved and extended its products portfolio to meet the demands of all of its consumers and clients since launching its first office in 2020. EZ PIN has a wide range of gift cards and game cards. 24 hours a day, 7 days a week, get instant digital distribution, superb customer service, and supreme payment comfort!