Anghami is a new digital music software that allows users all over the world to stream and download unlimited Arabic and international music (country restrictions may apply). Anghami (أنغامي) Gift Card is a perfect product if you want to enhance your sale in UAE, the Middle East and all around the world. Let's know everything about this product. If you know the product, you can sell it better.
Anghami puts millions of songs at your fingertips on your smartphone. Anghami is completely legal. To provide listeners with legal access to a wide collection of music, Anghami Team have licensing arrangements with every major music company as well as thousands of indie labels and distributors.
Anghami Features
The Largest Music Archive
Thousands of Arabic recordings are available for all users to listen to. International music from major labels such as EMI, Warner, Sony, and Universal are also available to users in the Middle East.
Users can take their music with them and listen to it anywhere, even when they're not connected to the internet. Unlimited downloads to keep them connected when they don't have access to the internet or 3G.
The Surprise Me function on Anghami suggests tunes based on users' preferences. My Personal DJ creates custom playlists for users based on their mood and activity.
Users can share their Anghami songs and playlists with their friends on social media. They can also subscribe to their favorite artists' playlists.
Anghami is compatible with both iOS and Android phones and also in web via in-browser Webplayer.
Anghami Subscriptions
Users can get an Anghami Plus subscription for 0.99$ per month and listen to music without ads.
Scrub, rewind, repeat
No ads
On-demand playlists
Unlimited skips
Live Radio
Lyrics
Pristine audio quality
Downloads playlists, albums, or more than 20 single songs limit
There is also another subscription program called "Anghami Plus Lite" which is limited and users won't get access to lyrics, Pristine audio quality and download more than 20 songs (no playlists or albums).
Anghami Plus Lite Terms & Conditions
Must be a Free user
For some people it might be for $1.99
A particular quantity of songs was listened to.
Located in the Middle East and North Africa (MENA), except the United Arab Emirates and Lebanon.
Never heard of Anghami Plus before.
This subscription can be paid for using a credit card, through Google Play, or through iTunes.
Anghami reserves the right to terminate this offer at any moment and without warning.
There is a membership to suit your customers' needs, whether they are a student, a solitary user, or a family.
Anghami has numerous subscription options, including Anghami Plus, Student Discounts, and Anghami Family. All Anghami Plus features are available with each option.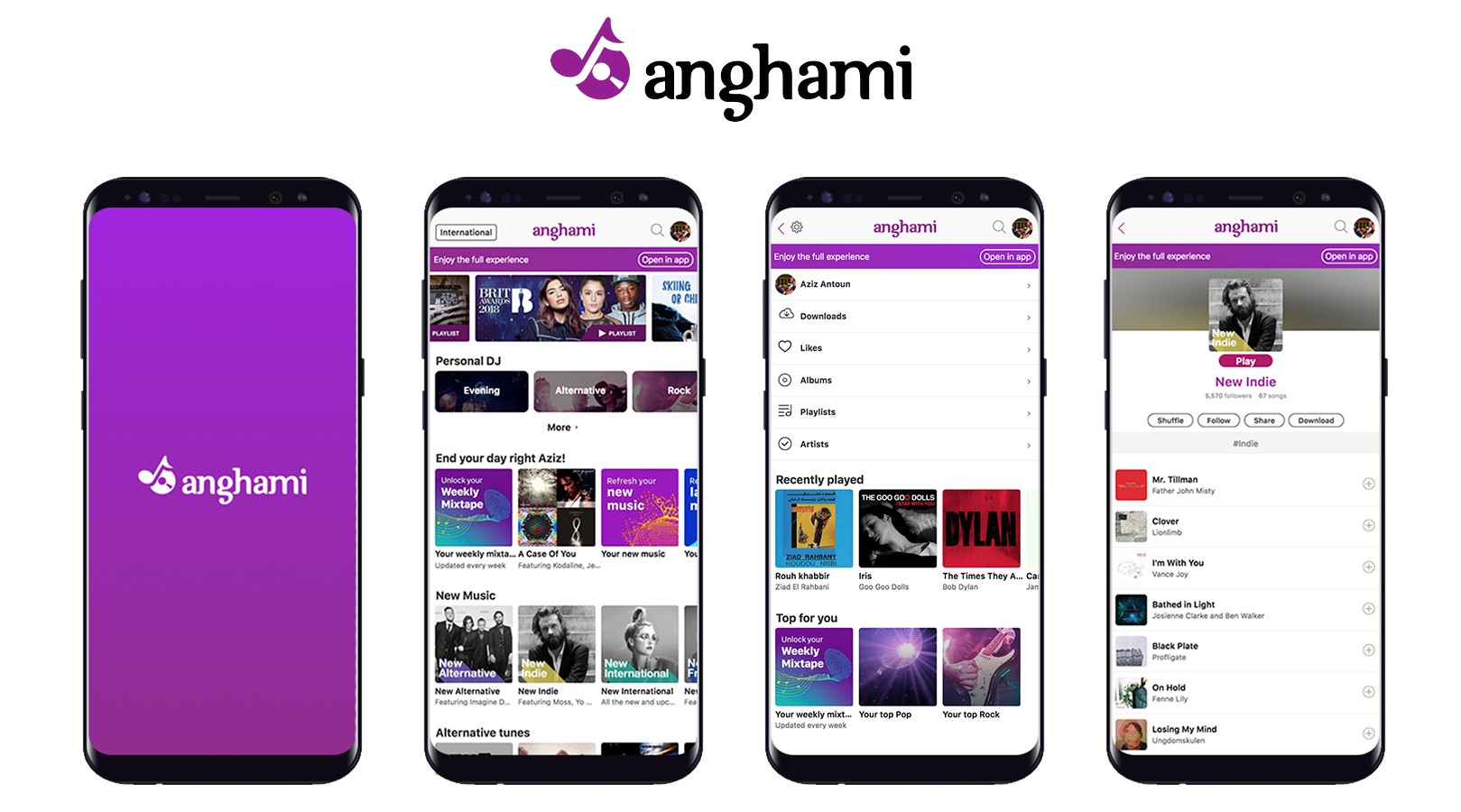 Anghami Plus
It's an ad-free subscription service that lets users download music for offline listening, browse lyrics, and scrub/replay/rewind through the player. This subscription can only be activated on one account at a time. To subscribe using preferred payment method, users can go to subscribe area.
Student Plan
If you have students among your customers, they can get a 50% discount on the cost of the subscription. To enroll in this plan, they must first verify their identification and agree to all of the plan's terms and conditions. This plan accepts payments by iTunes/or Google Play, as well as credit card.
Family Plan
Your customers and up to 5 family members can each have their own Anghami Plus account with Anghami Plus for Family. All for a single low price. This plan accepts payments by iTunes/or Google Play, as well as credit card.
Anghami Subscription Payment Options
Anghami (أنغامي) Gift Card
If your customers are looking for a great and affordable Birthday, Graduation, Mother's/Father's Day, or any other important occasion gift, an Anghami (أنغامي) Gift Card may be just the right choice for them and best product for you to sell.
Anghami has made it easy to gift a subscription to someone!
Gift Anghami Plus Via Mobile app
Go to the app's settings and select "Buy Gift."
Select a present to send.
Enter the name of a friend.
To continue, tap Buy Gift.
Payment Confirmation
Send a link to a friend as a gift.
Gift Anghami Plus via Web
Visit the Anghami (أنغامي) Gift Card
Choose card.
Fill up information and write the message to send.
Choose whether to send this gift right away or at a later time.
Fill in billing information and confirm payment.
How To Redeem Anghami (أنغامي) Gift Card
After getting the activation code, you and your customers can use Gift on any account you want.
Redeem Gift Card from Redeem Page
From Anghami App
Only Android devices are supported.
Enter the activation code you obtained from Anghami in Menu > Settings.
From Anghami Website
Use your Anghami account to log in.
Enter your code and confirm.

Buy Anghami (أنغامي) Gift Card from EZ PIN
You can order Anghami (أنغامي) Gift Card and lots of other gift cards from EZ PIN fast and easy.
Quick and Easy. Your Gift Card will be available in minutes after you make your order online.
A lot of choices. Choose from a variety of gift cards and order your desired one.
Products for a Special Event. This is the ideal last-minute product for ceremonies, graduations, holidays, housewarmings, and more, with options for email, text, and print-at-home delivery.
Simple to Redeem. There is no need to carry or misplace a physical gift certificate. The recipient can redeem the monies at any time by going online. There are no monthly costs and gift cards never expire.
We are concerned about the security of your personal information. We follow widely established standards to protect personal information provided to us, both during transmission and once received, including encrypting sensitive information, such as payment card information, during transmission. You can contact us at [email protected] if you have any queries concerning the protection of your personal information.