When considering gift cards as a product to sell, first discover how to purchase a gift card that is appropriate for each customer (recipient). It's amazing for anyone to receive a tiny amount or a full shopping spree contained on that little plastic card, whether it's a modest amount or a veritable shopping spree. You might not know how to buy or how to make it a profitable experience if you've never done so before—we're here to help! Today on EZ PIN Blog we talk about Cost Plus World Market Gift Card.
About Cost Plus World Market
Cost Plus World Market everyday cheap pricing and high-quality, and unique things are a fantastic deal. Choose from a wide range of eye-catching, trend-setting home décor, as well as an incredible selection of international delicacies and wines. They transport customers to the beauty and excitement of exotic bazaars. The selection is constantly changing, and each item, like beloved souvenirs, has a story to tell. Each store is a treasure trove, with everything from Balinese baskets, Portuguese porcelain, and African collectibles to scrolling artwork influenced by Spanish artifacts. Cost Plus World Market has over 275 locations nationally, plus they're always open online at worldmarket.com. So come in and see them now!
What Is Cost Plus World Market Gift Cards?
Online eGift Cards can only be redeemed online at www.worldmarket.com and cannot be used in physical stores.
The Global Market Online eGift Cards can be purchased in $25, $50, $100, $250, and $500 increments. They are distributed to anyone with a valid email address via email. A code and a PIN number are included with online eGift Cards. Within 24 hours of receiving the email, they are activated.
All of our customers are protected at EZ PIN. Your purchases are 100% guaranteed when you buy directly from us.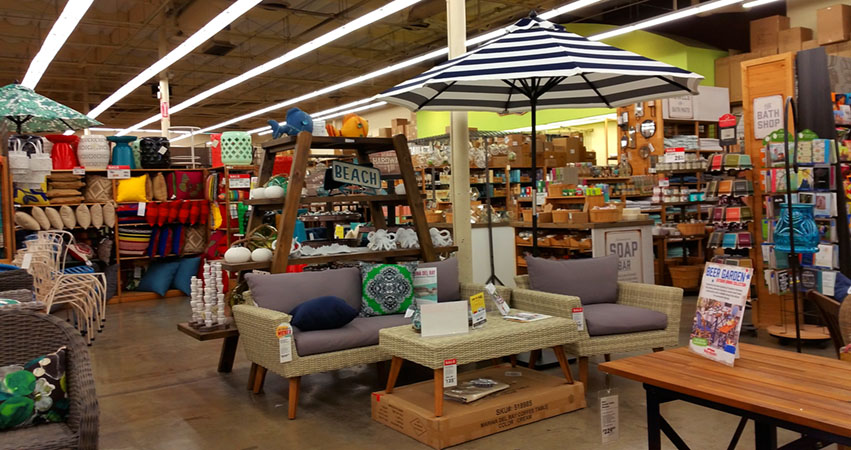 Buying Gift Cards
To make a purchase, simply follow these steps:
Go to the Gift Card section of your EZ PIN Panel.
Choose the monetary amount you want to spend and enter the quantity.
Continue shopping by clicking "Buy" and completing the checkout process.
After you've purchased a Gift Card, you will receive a confirmation email.
Cost Plus World Market Gift Card Terms & Conditions
This card must be shown at the time of purchase, and the available balance will be applied to your purchase.
Good at any Cost Plus World Market, Bed Bath & Beyond, buybuyBaby, Christmas Tree and Shops, Harmon Face Values, or online at www.worldmarket.com, bedbathandbeyond.com, buybuybaby.com, and onekingslane.com.
Except when required by law, this gift card can only be used to purchase items and cannot be redeemed for cash.
Visit worldmarket.com for more information.
Low-balance gift cards will be refunded in cash if requested, as required by state law.
This card is not valid for services in a portrait studio.
There are no fees or expiration dates associated with this card's use.
The card cannot be used until it has been activated.
Visit worldmarket.com for balance information, locations, and hours.
BBB Value Services Inc. or Bed Bath & Beyond Inc., and its subsidiaries issue this card.
How to Redeem Cost Plus World Market Gift Card
It's simple to use a Gift Card. Follow these easy steps to get started:
Go to www.worldmarket.com and choose the items you want to buy.
Click "View Cart" when you're ready to check out.
Continue the checkout process.
On the Payment page, enter your Gift Card number and PIN number and click "Apply."
Simply input each number and click "Apply" after each one if you have more than one Gift Card.
Rules And Regulations for Online eGift Cards
You cannot use another Online eGift Card or Gift Card to purchase an Online eGift Card.
Online eGift Cards are non-refundable, non-transferable, and cannot be redeemed for cash.
We are unable to replace Online eGift Cards that have been lost or stolen.
Please contact our Customer Service Department if you have any further inquiries.
We do not charge sales tax on the purchase of Online eGift Cards; however, applicable sales tax will be applied on products purchased using an Online eGift Card.
EZ PIN Makes Business Easier
EZ PIN makes business easier for both resellers and customers. With the explosive growth of mobile and online shopping, digital gift cards are essential and versatile purchasing tools that drive customer engagement and revenue growth.
Why EZ PIN?
Our cards are available for use right away. We digitally (and physically) deliver genuine gift card codes to your inbox or phone. The fastest way to receive a gift card without leaving your house is via EZ PIN Panel. We can send you your codes in under 10 minutes (for products available in stock) after receiving your order.