Gift cards have become increasingly popular in recent years, and you presumably already have some. However, whether you're buying or selling gift cards, there are a few things you should know about them. The more you understand, the fewer headaches you'll have. See which of the following Facts About Gift Cards catches your attention — and which will help you decide start selling gift cards. EZ PIN is here to help you out in this journey.
Some people consider gift cards to be a lazy present, implying that the recipient has not put much care into their choice. Others, on the other hand, like the gift-card alternative to a holiday shopping list — and are delighted to get them.
20 Interesting Facts About Gift Cards
1. Gift Cards Are Big Business
To begin, recognize the size of the gift-card market. According to the National Retail Federation, gift card sales will total $27.6 billion during the holiday season, with consumers purchasing an average of four cards with a value of $45.
That is only for the holidays. Gift cards are also purchased for other occasions, such as birthdays, with total annual spending expected to reach $160 billion in 2018, up from about $100 billion in 2011.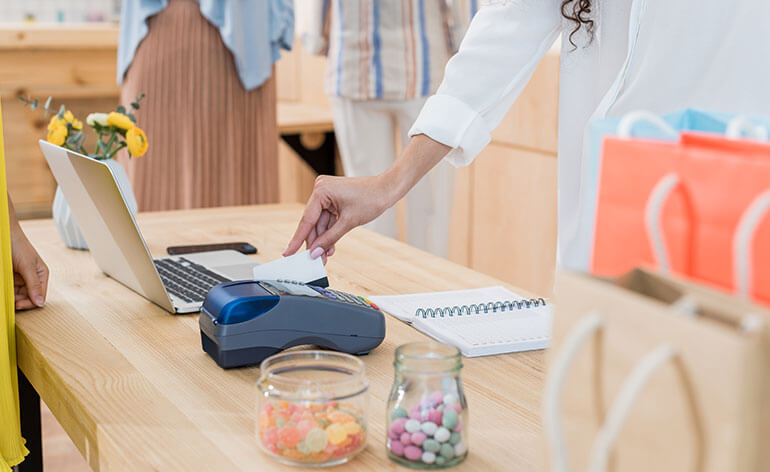 2. Gift Cards Will Expire. But Not Within Five Years
Gift cards can expire, as many people have discovered the hard way. The Credit CARD Act of 2009 reduced consumer annoyance by mandating most gift cards to be valid for five years from the date of purchase or the last time funds were added to the card.
Don't be caught off guard by a gift card's expiration date. If you're presenting a gift card, read the fine print first so you're aware of the conditions — and perhaps also inform the receiver of the rules. If you've received a gift card and aren't intending on using it anytime soon, it's a good idea to find out when it expires or make a point of using it within five years.
3. You Can Store Many Gift Cards on Smart Phone Through Application
It can be difficult to manage a large number of gift cards. You don't want to have them with you all the time, but you never know when you'll need or want to use one. There's an app for that, thankfully! Several, in fact. For example, the EZ PIN app not only allows you to buy (and sell) electronic gift cards, but it also allows you to upload your plastic gift cards so that it can store and back them up for you. Another software that makes your gift-card life easier is Stocard. It allows you to scan your plastic cards and store them in a "digital wallet," where you may manage them and save in other ways.
4. You Can Buy Gift Cards with Credit Card Rewards
One of cool facts about gift cards is that you might be able to get them for yourself or others using the rewards points you've acquired on your credit cards. Many of the best credit cards allow you to convert points for gift cards. That isn't always the best use of your points, as alternative options may provide more bang for your buck. Still, if you're searching for a means to rack up points and could use a few of gift cards, go for it.
5. Some States Have Special Rules for Gift Cards
While you may be aware of broad gift card requirements, such as the fact that federal regulations ban cards from expiring in less than five years, keep in mind that each state has its own gift card regulations that go beyond federal regulations. Arizona, for example, recently enacted legislation forbidding the selling of gift cards with fees or expiration dates. Of course, there are certain exceptions and details, but in general, Arizona is an excellent spot to buy a gift card. Many, but not all, gift cards in Minnesota are subject to similar regulations.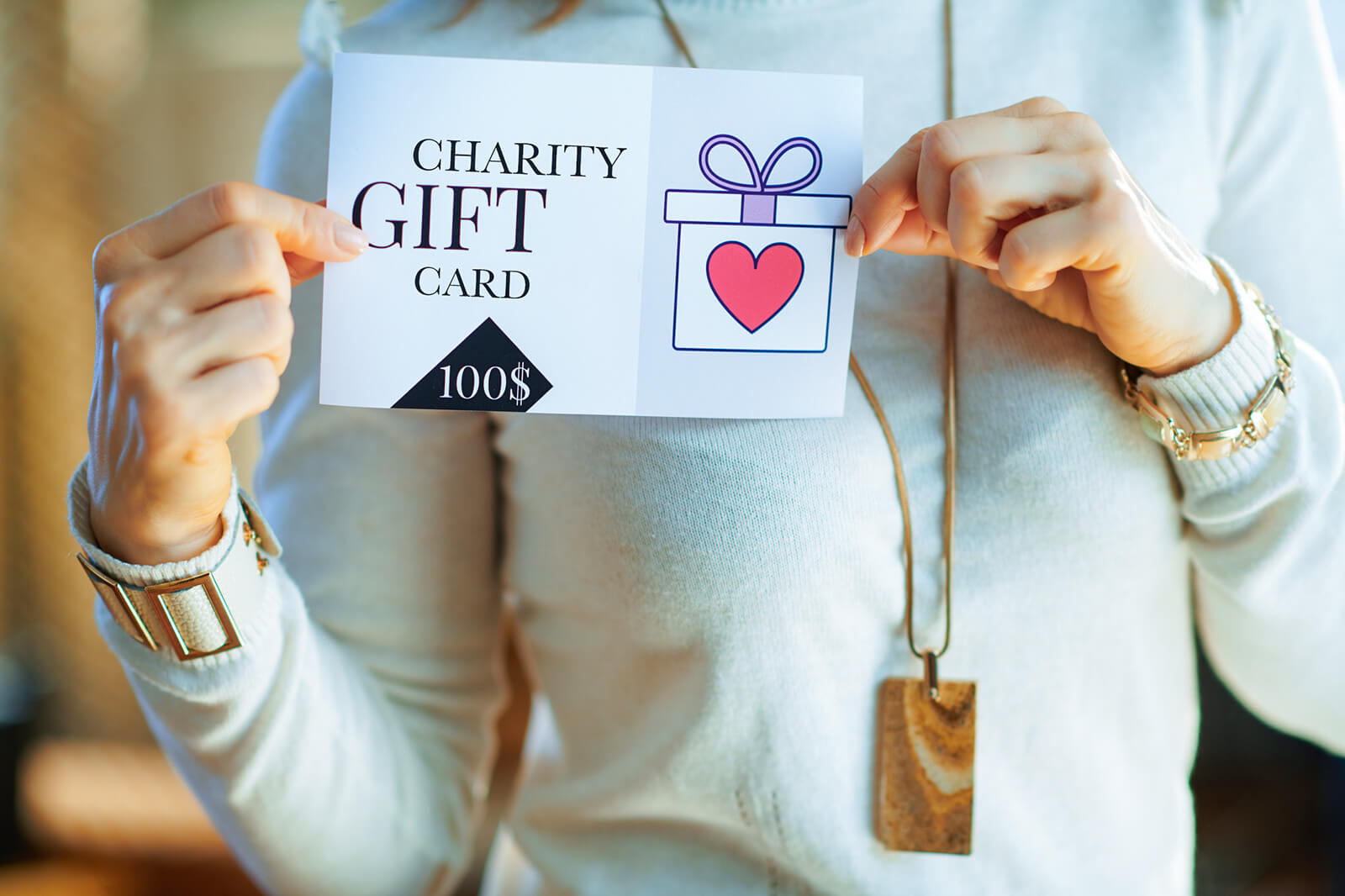 6. You Can Donate Gift Cards to Charity and Get A Tax Deduction
You have more possibilities than just selling or using gift cards to acquire clutter if you have some that you don't want or need. You may, for example, donate the cards to a charity. If you contribute a gift card to an eligible charity, you can claim a tax deduction for the face value of the card. If you can deduct $200 in gift cards from your taxes and you're in the 24% tax bracket, you'll save $48. Even better, up to $200 will be donated to the charity or charities.
7. Gift Cards Can Help Fight Guilt
Many people find it difficult to justify certain costs, such as a $5 good coffee or a $30 book they really want to read. Gift cards allow your loved ones to indulge without feeling guilty. According to a recent survey, 66 percent of respondents feel less bad when they may use a gift card to buy something for themselves. Fully 79 percent of young adults aged 18 to 24 feel less guilty shopping with a gift card, and a whopping 78 percent of 25- to 34-year-olds agree. Women (74 percent) experience guilt significantly more intensely than men (57 percent). Many gift card donors, on the other hand, feel guilty about giving gift cards rather than something more personal, but the fact that they can alleviate recipients' guilt should help.
8. Gift Cards Are Now the Biggest Portion of Holiday Gift Budgets
According to a recent study, Americans anticipate to spend around 55 percent of their Christmas gift money on gift cards. That should put whatever concerns you could have about being slacker by giving gift cards to someone. On the other hand, it may indicate that you can stand out this Christmas season by bucking the trend and giving three-dimensional presents, such as sweets, jams, knitwear, or woodwork, which may be handmade.
9. You Won't Be Alone If You Buy Yourself Gift Cards
According to a recent First Data survey, a full 64 percent of Americans said they had purchased at least one gift card for themselves. Buying a gift card is a great way to give yourself permission to treat yourself on occasion, whether it's to treat yourself to some fine coffee or to play a round of golf. After you've spent the money on the card, you'll be able to justify using it to make the purchases you want.
10. Lots of People Want Gift Cards
While it may seem that purchasing someone a gift card is a cop-out when it comes to choosing the perfect present, the truth is that many people enjoy and want them as gifts. According to a survey by Prosper Insights & Analytics, 61 percent of people will ask for a gift card during COVID-19 Pandemic.
That, too, isn't a new development: According to the National Retail Federation and Prosper Insights & Analytics, gift cards are the most popular item on holiday gift wish lists for the 12th year in a row!
Now you know facts about gift cards. If you decided to start a business dealing with gift cards, EZ PIN is ready to help you. You're just a click away!