Because of the millions of products available at the e-commerce giant, an Amazon gift card is an excellent product for your customers or a perfect gift for a loved one if your customers are unsure what to get them on a special occasion. In this article, we will tell you where to use Amazon Gift Card in 2021 and what you can buy with it. Stay tuned!
Amazon gift cards have become a popular option for many people, from Christmas or birthday gifts to year-round bonuses. Receiving one, on the other hand, may not be as useful because the product users want may not be listed on Amazon, or they would prefer to have actual cash to spend on necessities like paying rent and bills. Fortunately, there are a few little-known ways to trade and use unwanted Amazon gift cards for cash or to use them in places other than Amazon.
So, if you're thinking about ordering Amazon gift cards in bulk from EZ PIN or if you've recently done it, you might be wondering where you and your customers can use it. Here's everything we have to tell you about it!
Options to Use Amazon Gift Cards in 2021
As of 2021, Amazon gift cards can be used to buy millions of products on Amazon.com as well as other services such as Amazon Prime, Kindle, Marketplace products, and Amazon Fresh. Unfortunately, Amazon gift cards cannot be used at Audible, Whole Foods, gas stations, or any other retail location.
Continue reading to learn more about what you can spend the Amazon gift card on, whether you can use multiple gift cards at once, and much more!
Score Items at Amazon.Com
Users can use Amazon gift cards to purchase millions of items on Amazon.com and Amazon Marketplace (their third-party retailer platform). Based on availability and preferences, Amazon delivery drivers will deliver their item to their homes.
Amazon Prime members enjoy the fastest delivery times and lowest prices, significantly improving the budget of someone who enjoys shopping online.
Pay for Amazon Prime Subscription
Amazon Prime members receive excellent delivery discounts, as well as a slew of little-known benefits and features that unquestionably make Amazon Prime worth the monthly fee.
Users can pay for their Amazon Prime subscription with an Amazon gift card either monthly ($12.99/month) or annually ($119/year).
Read Books On Kindle
Do you want to know where to use Amazon Gift Card in 2021? COVID-19 changed people's lifestyles. People spend more time at home and it's a perfect opportunity for reading books. Kindle appears to have an infinite number of books to choose from. Tabloid magazines, comic books, historical biographies, science textbooks, and everything in between are available. While users can use their Amazon gift card to buy books on Kindle, they cannot use it to buy audiobooks on Audible.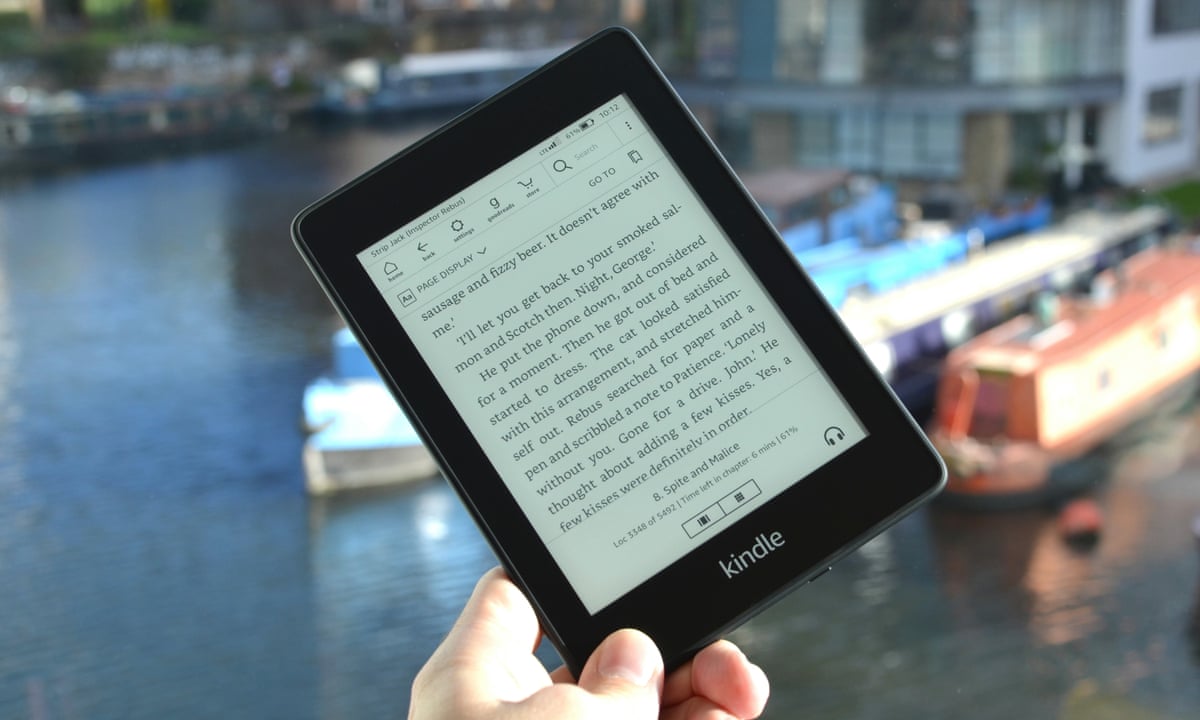 Stream Media Via Amazon Prime Video
If your customers want to use the Amazon Video service that comes with their Amazon Prime membership on a regular basis, they've probably noticed that Amazon gives them the unique ability to buy and rent shows that aren't included in their service (unlike Netflix and Hulu). They can use their gift card balance to rent or buy digital content. If they buy it, they'll be able to access it digitally on any smartphone, tablet, laptop, or computer. They can also use their smart television to access it. They can use their gift card to purchase Amazon Music or Amazon Gaming products.
Use Amazon Fresh and Amazon Whole Foods Market
Amazon Fresh delivers groceries and other daily necessities to users' doors in a timely manner. In many cases, they can get free same-day delivery if they spend more than $35 on items. Your customers can simply shop in the Amazon Fresh category and select the delivery window when checking out. They can also use the gift card to make Amazon Whole Foods Market purchases. Whole Foods only sells organic, environmentally friendly products. Users can get the food delivered the same day, just like Amazon Fresh.
Note
Amazon Fresh and Amazon Whole Foods Market are distinct services with distinct processes and locations. Users' order cannot be combined. They cannot use their gift card to tip the delivery driver, so they should have cash on hand or use another method of payment to make things fair for the driver.
Buy Products at Amazon Physical Stores
Amazon dominates online shopping, and it appears that they want to take their business to the streets as well. Amazon is opening physical stores with their favorite products in many major metropolitan areas. People will not have to stand in line. They'll simply take what they want and leave. Their account will be charged as necessary. There are three kinds of stores that sell various items:
Books include books, electronics, toys, and trinkets.
4-Star: items with four or more stars in all categories (includes some home and apparel)
Amazon Go: grab-and-go snacks and beverages
Physical and digital gift cards are both accepted at all physical Amazon locations.
Limited Online Retailers
While users shouldn't expect to use their Amazon gift card to make an online purchase outside of Amazon's website without first verifying their ability to do so, there are a few stores that accept Amazon gift cards.
Amazon gift cards are accepted by the following online retailers:
1800petsupplies
Adamandeve
Bodybuilding
iHome
Carparts
When purchasing items from these websites, users have to make sure to use the proper payment method (Amazon gift card) and have their claim code handy.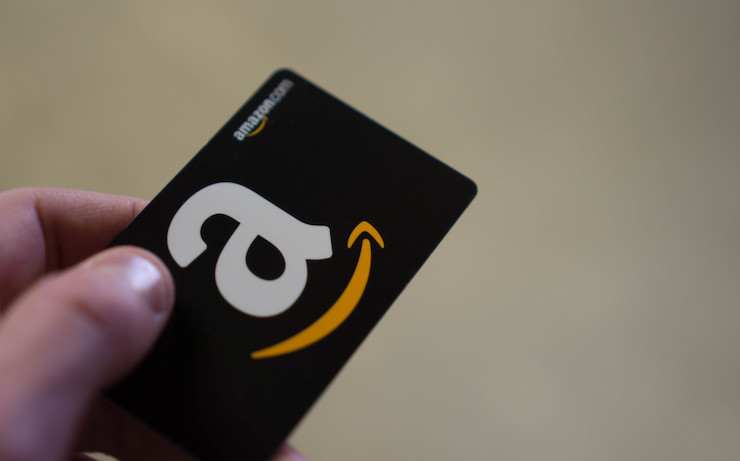 Sell Amazon Gift Card Online
Some people prefer cash over gift cards. They can, however, always sell their Amazon gift card for cash online.
Some platforms allow them to see the money in their account in as little as one or two days. eBay and Facebook Marketplace are two of the most popular platforms for selling gift cards, but there are dozens more. Search completely before doing business with unknown companies online, especially when it comes to gift card scams. There is another guide to where to use Amazon Gift Card in 2021.  But users have to read online reviews and do some research on the company. If they notice multiple reports of people being scammed or if there is no information about the company online, it is best to try a different option.
Buy Cryptocurrency with Amazon Gift Card
People are no longer as reliant on the stability of the US dollar as they once were, prompting many to turn to cryptocurrency such as Bitcoin. If users want to have the opportunity of investment and future financial stability, they can exchange Amazon gift card for cryptocurrency at the following sites:
Remember that just because Bitcoin is the most popular, it does not necessarily mean it will generate the most money.
Before you make a hasty decision, compare your options.
Gift it to Someone Else
If you really don't need your Amazon gift card and feel a generous spirit encouraging you to do good, you can give it to someone else who will get more use out of it (or when you forgot to get something for the office gift exchange).
Places Users Can't Use Amazon Gift Card
In-Store Purchases (Including Whole Foods)
Amazon Pharmacy
Special Subscription Services (Audible, Hulu, Netflix, etc.)
Tips
Final Words
Amazon gift cards not only tell that you want them to get themselves something they'll truly enjoy (within a certain price range), but also that you don't like to waste money. Now you know where to use Amazon Gift Card in 2021.
Amazon gift card can be used in a variety of ways. Furthermore, they never expire, so the recipients can shop for as long as they want. They'll be so preoccupied with shopping that they won't notice you're stuck for gift ideas.