Razer Gold is a single virtual currency for gamers all over the world. To buy in-game goods and unlock exclusive content, gamers can use Razer Gold Gift Card in over 2,500 games and entertainment apps. Unique discounts will help customers get more value for their buck, and Razer Silver, the gaming loyalty rewards program, will reward them. EZ PIN is a reliable gateway to order Razer Gold Gift Card. Don't wait; Order Now!
What is Razer Gold?
These days, online video games are more than just a way to pass the time. If your customers want to unwind after a hard day at work or connect with long-distance friends, online games will help them do both. For example, Roblox is an online builder's club where gamers of all ages can exercise their creative muscles. But how can gamers get their hands on some of the platform's most exclusive in-game accessories without breaking the bank?
You'll need Razer Gold if you have a gift card store or if you want to change the way you sell games online. Unlike Steam, Razer Gold is not a streaming site. Instead, it's a marketplace where your customers can buy virtual game credits, which they can use to buy games, merch in-game, and DLCs and other downloadable content.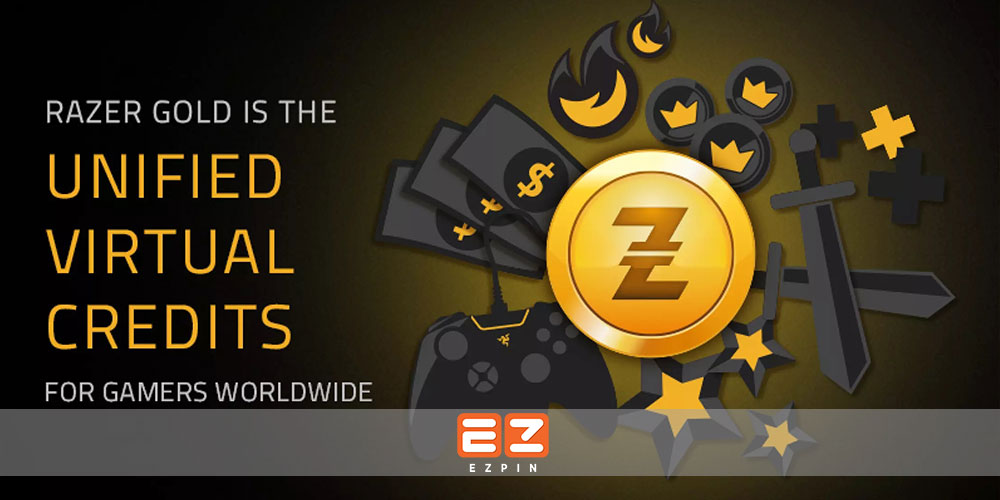 Razer Gold is a widely used virtual currency system that is used by millions of gamers all over the world. Since its launch in 2017, it has grown to become the most popular virtual gaming currency in the world, with over 33,000 games and apps accepting it. Users get great offers on extra or even exclusive content for their favorite multiplayer games, smartphone games, or online entertainment services. Gamers can purchase iconic titles such as Warframe, CrossFire, and World of Tanks with ease, and they'll even get Razer Silver Gift Card if they shop with Gold.
Razer Gold Gift Card is distinguished from Razer Silver, a second-tier earning standard accessible via the Razer website, by the word "gold."
What is Razer Silver?
It's that easy! Silver loyalty points are earned in proportion to the amount of Gold spent. The benefits for this loyalty program vary from unique hardware deals to substantial discounts. That means in-game items like a Razer-themed parachute for PUBG Mobile will be extra special. Make sure you don't miss out this perfect opportunity to enhance your sale!
What Games Accept Razer Gold?
Razer Gold takes pride in being a game-neutral currency that can be found in both PC and mobile games. The following are some of the most famous associated titles on the platform:
Black Desert Online
PUBG Mobile
Bigo Live
Mobile Legends: Bang Bang
Roblox Game
Razer Gold simplifies the buying of games and DLC for over 33,000 games for gamers of all ages.
Unfortunately, the overlap between Razer Gold and Silver and console gaming is minimal. PlayStation and Xbox gift cards are used to buy add-ons for PlayStation, Xbox, and other console systems.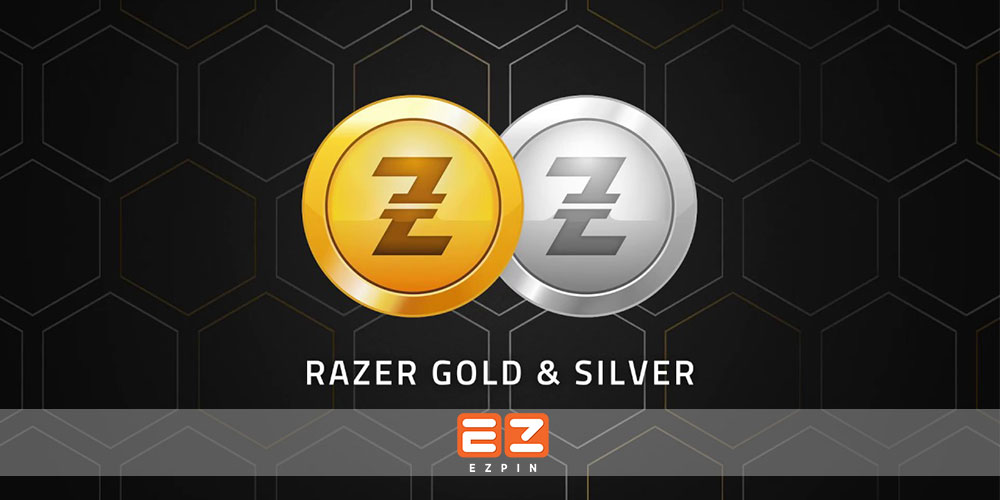 What is Roblox?
Roblox is one of the most popular games available for purchase with Razer Gold. This massive multiplayer game is a Minecraft clone that allows players to construct their own worlds using in-game resources. Instead of using the block system in Minecraft, players can build Lego-like avatars to accompany them around the sandbox world. The game's goal is to increase user creativity while also bringing them together in a search for imagination. Xbox One, Microsoft Windows, Android, iOS, macOS, and Fire OS are all supported.
Can Gamers Use Razer Gold for Roblox?
Gamers can use the credits they've loaded onto the platform to pay for Roblox in-game prizes, collectibles, and content once they have a Razer Gold account digital code. To begin, they have to link their Razer Gold account to their Roblox account. Razer Gold credit will be transformed into Roblox credits, the game's own virtual currency. This currency can be used to prolong the life of your customers' account or to outfit their character with the most up-to-date and exclusive gear.
Does Razer Gold Gift Card Expire?
Razer Gold Gift Cards (PINs), which players can use to make transactions, will expire after a certain period of time. Gamers have one year to use the PINs they have on hand after the date of purchase. If these PINs expire, Razer Gold and EZ PIN will not refund any coins or currencies that have been left unclaimed.
How to Check Razer Gold Gift Card Balance?
On the Razer Gold website, go to "My Account" to check Razer Gold balance. You'll be able to monitor active PINs from here, as well as watch how much credit has spent on each one separately. Combining these PINs or transferring PINs from Gold to Silver is also a work in progress since the platform is in transition.
How to redeem Razer Gold Gift Card?
Redeeming your Razer Gold gift card is easy. All you have to do is follow these steps:
Click Here to go to the official Razer Gold website.
Press Login once you've arrived at this page.
Then press the "Redeem Code" button after selecting "Razer Gold PIN."
After you've entered secret code, click Redeem Now.
Have fun!!
Final Words
EZ PIN has a wide range of gift cards and game cards. 24 hours a day, 7 days a week, get instant digital distribution, superb customer service, and supreme payment comfort!