Red Robin Gourmet Burgers, Inc. is a casual dining restaurant business that specializes in over two dozen outstanding gourmet burgers. A broad assortment of appetizers, side dishes, salads, desserts, and Red Robin's unique Mad Mixology specialty beverages are also available. Red Robin Gift Cards can be used at any of the 400+ Red Robin restaurants around the United States, including those owned by the company.
About Red Robin
Red Robin gift cards are ideal for any occasion and for anyone! Whiskey River BBQ Burger, Avo-Cobb-O Salad, Bruschetta Chicken Sandwich, or Mountain High Mudd Pie, or their favorite burger, salad, sandwich, or dessert. EZ PIN makes it simple to send your order by allowing you to buy eGift cards online or sell them in your store or website. Plus, when you buy a Red Robin gift card from EZ PIN, you'll be able to manage your gift cards on Web-based Panel or EZ PIN Mobile Application. On our product page, you can find the most up-to-date gift cards and learn about other ways to enhance your sale.
Red Robin serves a variety of outrageously delicious burgers, as well as streak fries. To make it a great eating experience, customers can match food with the distinctive Freckled Lemonade or a refreshing beer. Utilizing Red Robin gift cards to pay for meal, customers will be able to save a few additional dollars on their overall payment. They no longer have to go through the trouble of looking for Red Robin discount gift cards. You may easily sell a gift card in your store or website and enhance your sale fast and easy.
Red Robin Gift Cards Features
Until the card balance runs out, customers can use this gift card to purchase anything on the menu at participating Red Robin® U.S. locations.
Gift cards cannot be used to pay for catering orders placed online.
At some locations, gift cards are not accepted for online payment.
Payment for delivery by a third party is not accepted.
Gift cards that have a PIN on them are required to be used for online order payments.
Gift cards without a PIN can be used for dine-in or to-go pick-up orders at the restaurant.
If a gift card is required for payment of dine-in and to-go pick-up orders, please provide it to the server.
Acceptance of these terms and conditions is implied by using this card.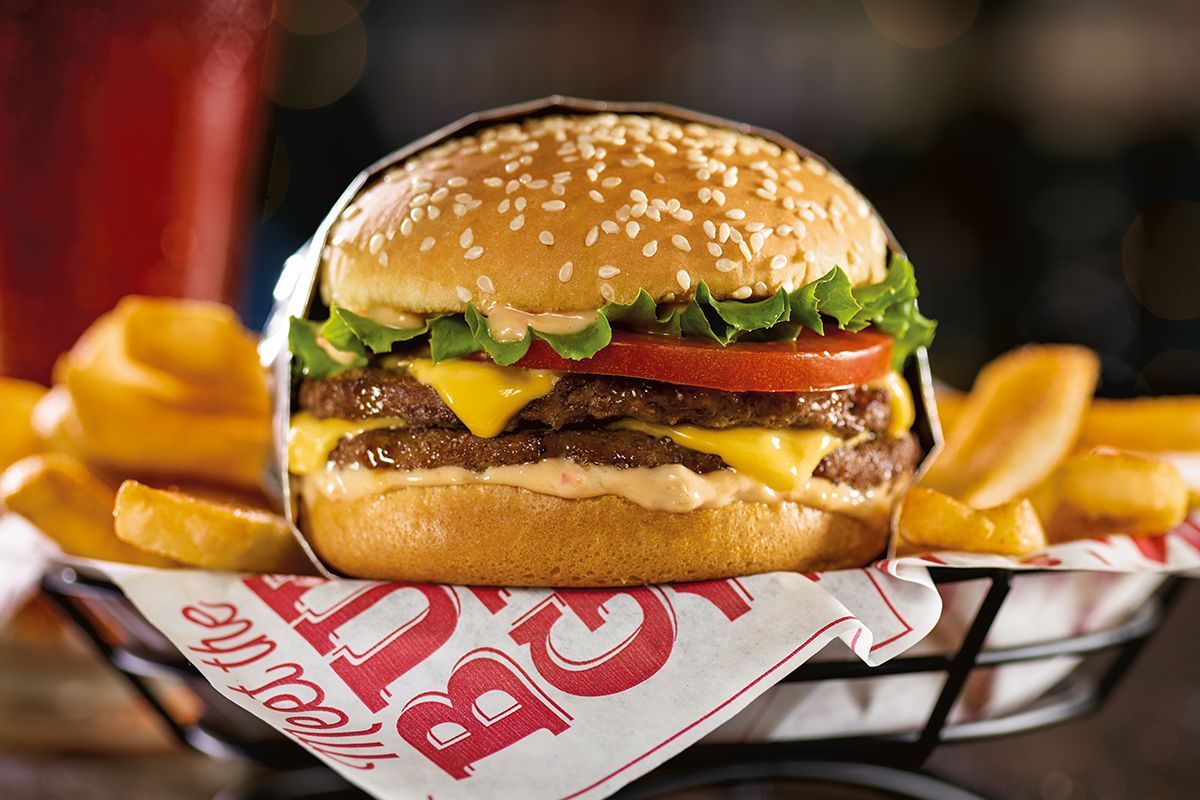 Red Robin Gift Card Legal Disclaimer
Keep this card safe because it functions similarly to cash and no reimbursements will be given if it is lost or stolen.
If you provide gift card number and appropriate proof of purchase, card will be replaced UP TO THE REMAINING BALANCE.
Only valid in the United States.
This offer is not valid in Canada or in any other jurisdiction where it is prohibited by law.
It can't be reloaded.
Except if required by law, the card cannot be redeemed for cash.
Gift cards cannot be purchased with this card.
There is no time limit or charge associated with this offer.
Call 888-272-6528 for balance inquiries or visit redrobin.com for customer service.
Red Robin Distributing Company, LLC issued and managed the card.
EZ PIN Makes Everything Easier
You can order Overstock Gift Card and lots of other products from EZ PIN fast and easy.
Quick and Easy. Your Gift Card will be available in minutes after you make your order online.
A Lot of Choices. Choose from a variety of gift cards and order your desired one.
Products for A Special Events. This is the ideal last-minute product for ceremonies, graduations, holidays, housewarmings, and more, with options for email, text, and print-at-home delivery.
Simple to Redeem. There is no need to carry or misplace a physical gift certificate. The recipient can redeem the monies at any time by going online. There are no monthly costs and gift cards never expire.
We are concerned about the security of your personal information. We follow widely established standards to protect personal information provided to us, both during transmission and once received, including encrypting sensitive information, such as payment card information, during transmission. You can contact us at [email protected] if you have any queries concerning the protection of your personal information.