Cold Stone Creamery specializes on smooth, creamy ice cream that can be tailored to suit the preferences of any ice cream fan. Cold Stone Creamery gift card is one of the best choice for your store or website. Because Cold Stone Creamery has approximately 1,400 locations, customers have no trouble finding a spot to redeem their gift card. It's a terrific product for friends, family, and coworkers throughout the year.
About Cold Stone Creamery
Cold Stone Creamery provides the best smooth and creamy ice cream, with flavors to suit every ice cream fan. The secret recipe for smooth and creamy ice cream is handcrafted fresh every day in each store, then personalized by blending a selection of mix-ins on a frozen granite stone.
Order from EZ PIN
EZ PIN sells Cold Stone Creamery gift cards in bulk and it can be used to purchase imaginative combinations of flavors and sweet treats that can be combined to create an infinite number of delectable creations. Cold Stone Creamery gift cards make excellent presents for moms, dads, families, and ice cream fans. Gifts like these delectable offers are made possible by more than just fancy ice cream.
What could be more perfect than a Cold Stone Creamery Gift Card or eGift? A LOT of them at low price!
Our bulk gift card program is intended for groups, corporations, or resellers interested in purchasing large quantities of Cold Stone gift cards.
By creating an account, you will be able to make online orders and payments, track orders, and print receipts. It is a quick, simple, and secure ordering process that expedites the delivery of Cold Stone Creamery gift cards or eGifts (virtual gift cards) to your most valuable customers.
What else should you be aware of regarding the EZ PIN Bulk Gift Card Program
There are both physical (plastic) and digital (virtual gift cards) gift cards available.
With a convenient .csv file, virtual gift cards can be given directly to you (the purchaser) or to your receivers.
Virtual gift cards can be delivered within minutes after your order.
Plastic gift card orders are processed in 2-3 days + delivery time and delivered to the address of your choice.
Gift cards can be redeemed both in-store and online.
Cold Stone Creamery Gift Card Legal Disclaimer
Keep this card safe and treat it as you would cash.
Cards that are lost, stolen, or damaged cannot be replaced.
The card can only be used to make purchases at Cold Stone Creamery locations that accept it.
The remaining balance on the card is not refundable or redeemable for cash, and it cannot be applied to another credit card unless required by law.
There is no expiration date, processing cost, service fee, dormancy fee, or administrative fees with this card.
State and federal rules and regulations vary and are subject to change. As a result, the terms and conditions governing this card may change without notice.
Visit your local Cold Stone Creamery or go to coldstonecreamery.com to inquire about your balance.
Cold Stone Creamery has been providing the greatest ice cream, cakes, smoothies, and shakes for over 20 years, utilizing only the highest quality ingredients and, of course, their trademark process is making personalized creation on a frozen granite stone.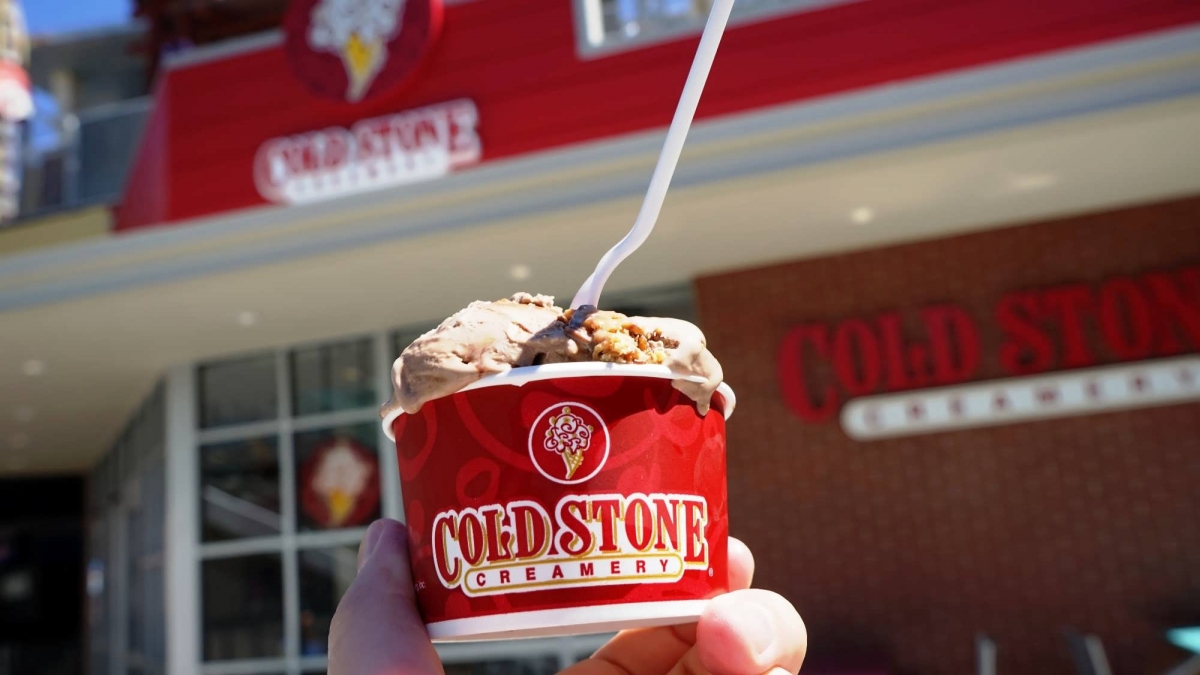 How to Use Cold Stone Creamery Gift Card
For purchases made at coldstonecreamery.com and in its shops in the United States.
Present the Cold Stone Creamery gift card at the checkout counter.
During online order (checkout), enter the gift card number and PIN (found on the back of the gift card or sent to your email address). The PIN ensures safe online purchase.
The value of the gift card reduces as you make purchases.
Check the balance of your card in-store or online.
EZ PIN Makes Business Easier
Why you should choose EZ PIN:
Quick and Easy. Your Gift Card will be available in minutes after you make your order online.
Lots of Choices. Choose from a variety of gift cards and order your desired one.
Products for Special Events. This is the ideal last-minute product for ceremonies, graduations, holidays, housewarmings, and more, with options for email, text, and print-at-home delivery.
Simple to Redeem. There is no need to carry or misplace a physical gift certificate. The recipient can redeem the monies at any time by going online. There are no monthly costs and gift cards never expire.
We are concerned about the security of your personal information. We follow widely established standards to protect personal information provided to us, both during transmission and once received, including encrypting sensitive information, such as payment card information, during transmission. You can contact us at [email protected] if you have any queries concerning the protection of your personal information.