Gift cards are available in a variety of formats and denominations. They could be from a favorite store or restaurant, or they could be in the form of a prepaid Visa or MasterCard. Almost all resellers and retailers, both online and in-store, provide gift cards as a means for customers to purchase or send money to friends. In this article we will investigate Pros and Cons of Gift Cards.
Despite the popularity of gift cards, and while many individuals enjoy giving and receiving them, there are many who do not. We provide pros and cons of gift cards for both retailers and customers, so they will know the benefits and drawbacks of giving and receiving gift cards.
Physical vs. Digital Gift Cards
Gift cards can be physical (i.e., a plastic card) or digital (i.e., a digital file). Digital gift cards do not have a physical form; instead, you are given a unique gift code number that you may use to make purchases at online stores. The most common type of gift card is still physical cards, but this is projected to alter in the near future.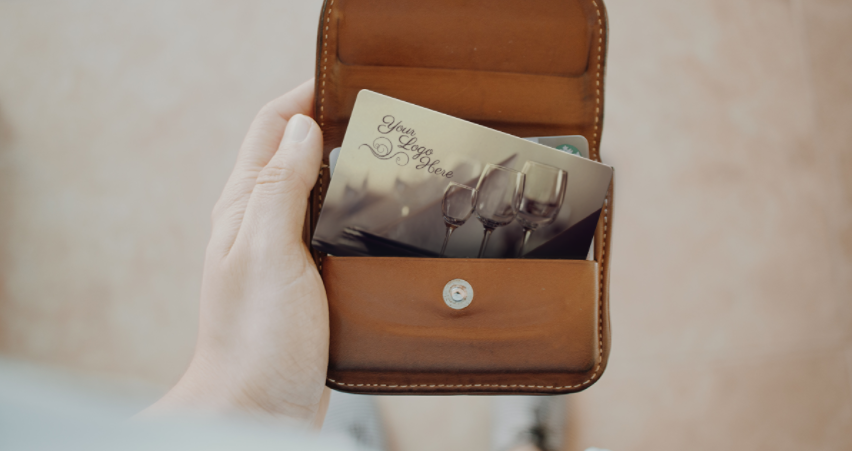 Customers can buy physical cards as well as load online or digital accounts at companies like Amazon, Walmart, and EZ PIN. They can get digital and physical gift cards from major restaurant chains like Outbacks Steakhouse, Red Lobster, and more. Customers can pay for drinks and meals with these cards by using an app or a card reader in the institution, which speeds up the checkout procedure.
Prepaid Credit Cards vs. Gift Cards
When assessing the pros and cons of gift cards, it's crucial to distinguish them from prepaid debit or credit cards. Both can be used to make purchases in stores or online, but although you can buy gift cards to give away, a prepaid credit card can be used for everyday shopping if you don't have a bank account or choose not to pay with cash or a conventional credit card.
Pros of Gift Cards
Controlled Spending
Gift cards, on the positive side, are a good method to control your spending. There's no way to justify spending another five dollars when the card already has so much. How many times have you gone shopping and found the ideal gift but it's just out of your price range? And everything inside the budget is a shambles. Gift cards enable for a specific figure to be calculated. The recipient is then free to supplement it at a considerably lower cost to themselves if they like.
Make Your Own Choice
Gift cards allow the receiver to select an item that they actually desire. Instead of trying to return those dreadful shoes under the table, you can go right to the genuine stuff. People enjoy it, and it ensures that the person receiving the gift has a genuine desire for it.
Don't Overdo It
Gift cards, from a different but nonetheless beneficial perspective, allow people to exchange gifts without going overboard. Your boss, neighbor, or anyone you know on a semi-personal level might be hesitant to receive anything private and meaningful, but a gift card is the perfect compromise. After all, who can say no to a card that gives free coffee?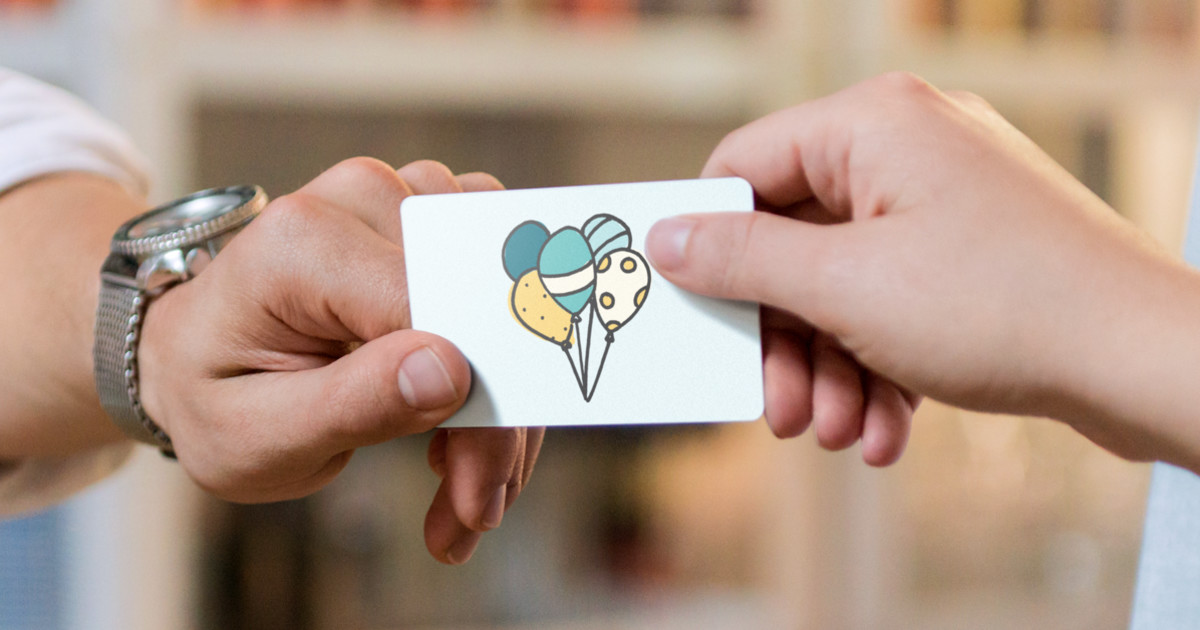 Brings New Customers
People are occasionally handed gift cards to stores they have never visited before. This could be an excellent opportunity for them to discover a new location while also gaining a new customer for you.
Cons of Gift Cards
Feels Impersonal
On the downside, gift cards can come across as impersonal. It's exciting to guess what each individual will give you, and tailored gifts can make a significant difference in a relationship. A gift card can feel tacked-on, as if it was grabbed on the way out of the grocery store. So maybe cover its base with a handwritten inscription or attach it to a little, personalized gift.
Useless Small Balances
The collection of plastic that has a total of 68 cents in store credit is maybe the biggest irritation with gift cards. If the person stays below the card's balance, they are likely to wind up with a waste of money that they are unable to discard since "you never know!" Even if people intend to use them, when there is so little utility remaining, they are quickly forgotten. Get a feel for the area ahead of time, and make sure to add enough information on the card to make it worthwhile for the recipients.
Fees and Conditions
Finally, and much to our chagrin, some gift cards come with fees and conditions. There is no hard and fast rule here, although different establishments will impose varying restrictions on gift cards. The conditions may alter between online and in-store, or the credit may not be applied to the most popular items. Do some study and find out ahead of time – it could be best to pass on the card if you think it will frustrate the person you're trying to thank.
Expiration Date
Just because you spent a certain amount for your gift cards doesn't imply they'll always be worth that much. Some gift cards contain an expiration date, which means that if they are not used by that date, the money will be lost. Others will charge you if you don't use them within a particular length of time. Before making a purchase, check with the card issuer to see if there are any expiration dates or fines connected with non-use.
Which Gift Cards Are the Best to Sell or Give as Gifts?
You want to make the most of your gift cards and enhance your sale? So the first thing you should think about is whether or not that your customer or receiver will use it. If you're sure they'll use it, get them a gift card to their favorite local or online store. Just make certain they'll be able to use it. Amazon, iTunes Store, Apple Gift Cards, and Google Play Gift Cards are among the most popular gift cards. A non-store branded gift card, such as one with the MasterCard, Visa, or American Express logo, is also an option. These cards can be used almost anywhere that accepts credit cards from these companies.
Online Options for Unwanted Gift Cards
There is no reason why someone should be stuck with an unwanted gift card nowadays. Because there are services that will buy unwanted gift cards for a fraction of their value, this is the case.
There are companies that offer services for selling, trading, and purchasing discounted gift cards. Both sites sell gift cards at a discount and determine the amount to be paid based on the popularity of the card being sold. This is a wonderful choice for folks who shop at the same store frequently and want to save money.
The Bottom Line
Gift cards are similar to any other type of products you sell or gift you give. Consider the person you're gifting the card to and your customers likes and dislikes before making your decision. Make an effort to choose a card that will be liked and used. Order your desired gift cards today on EZ PIN.